Blue Jays Nation's Mid-Season Prospect Countdown – No. 50: Garrett Spain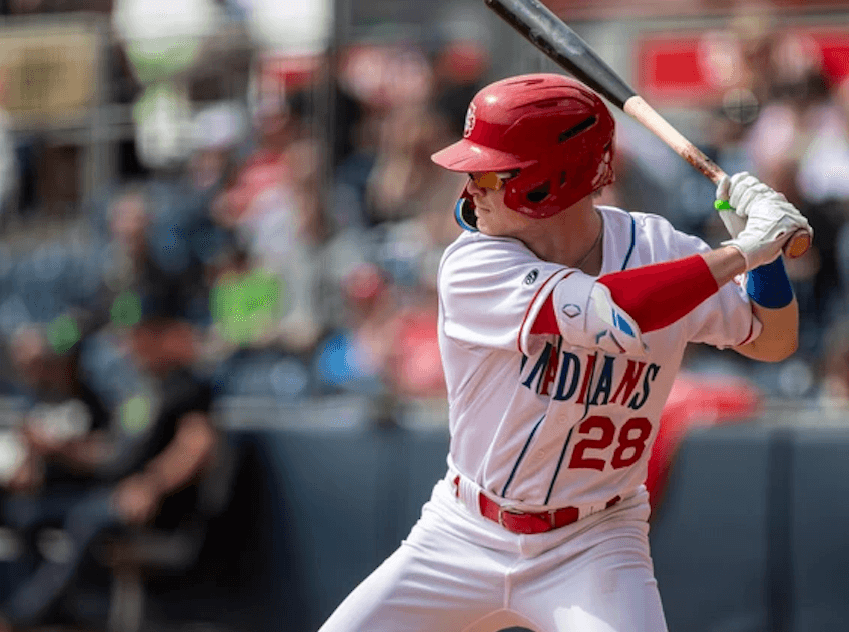 Photo credit:MARK STEFFENS /Vancouver Canadians
Welcome to Blue Jays Nation's Mid-Season Prospect Countdown for the 2023 season!
Now that the MLB Draft and the trade deadline have passed, we'll look at 50 different Blue Jays prospects in 50 different articles.
We'll look at statistics, as well as my own observations from watching a whole bunch of minor league games. As we get closer to the top 30, I'll also add scouting reports from sites like Prospects Live, Baseball America, and MLB Pipeline.
Without further adieu, let's look at the No. 50 prospect in the Blue Jays' system, outfielder Garrett Spain. 
Getting to know Garrett Spain…
Position: Center fielder, Right fielder, Left fielder 
Bats: Left
Throws: Right
Born: September 21, 2000
Drafted: 15th round, 2021 draft (Blue Jays)
Current Team: High-A Vancouver
Previous Ranking: Not ranked
Prep Baseball Report provided this 
scouting report
on Spain leading up to the 2021 MLB Draft…
"Spain has been an impact player for the Governors since 2019, when he garnered OVC Freshman of the Year honors and made Collegiate Baseball's Freshman All-American Team. The 5-foot-11, 178-pounder can generate triple-digit exit velocities from the left side of the plate, showing the potential to hit for average as well as power. He's gone deep 18 times in 102 collegiate games, with seven of those homers coming in just 29 games so far in '21. On top of that, Spain is regarded as a solid defender in center, with the potential to remain there at the next level."
Out of any player in the first half of the minor league season, Garrett Spain's was among the most impressive. The 22-year-old left-handed batting outfielder has tailed off, but he's still slashing .256/.329/.457 in 249 plate appearances.
Compared to his 2022 at the same level where he slashed .216/.320/.344 in 337 plate appearances, this is a rather big improvement. His walk rate has dropped from 11.9% to 9.2%, while his strikeout rate has climbed ever so slightly to 27.7%, up from 27.3%.
The most noticeable improvement is the home run total. Last season, he hit his first six professional homers in 337 plate appearances. In just his 249 plate appearances in 2023, he's bested that with eight homers for a 109 wRC+. Moreover, his isolate power has jumped from .127 in 2022 to .202, and this is reflected in an increase in doubles as well (13 to 17 in 2023).
Spain isn't a massive guy, but he generates a ton of bat speed which translates into more power. There are still some strikeout concerns, which doesn't help with his hit tool. Defensively, he covers a lot of ground with average speed and good instincts, while also possessing a strong arm. On the base paths, he's been thrown out four times in nine tries but had better success in 2022.
His upside is that of a fourth-outfielder in the major leagues with a little bit of pop, a below-average hit tool, solid defence, and decent speed.
Next up…
The No. 49 prospect's article will come out later on Wednesday (or might already be out by the time you're reading this). It will feature a relief pitcher in Toronto's system who has a great fastball and an excellent secondary. Stay tuned!
---
As always, you can follow me on Twitter, Instagram, and Threads @Brennan_L_D.
---