Blue Jays Pirate recap: Kirk, Chapman and the bullpen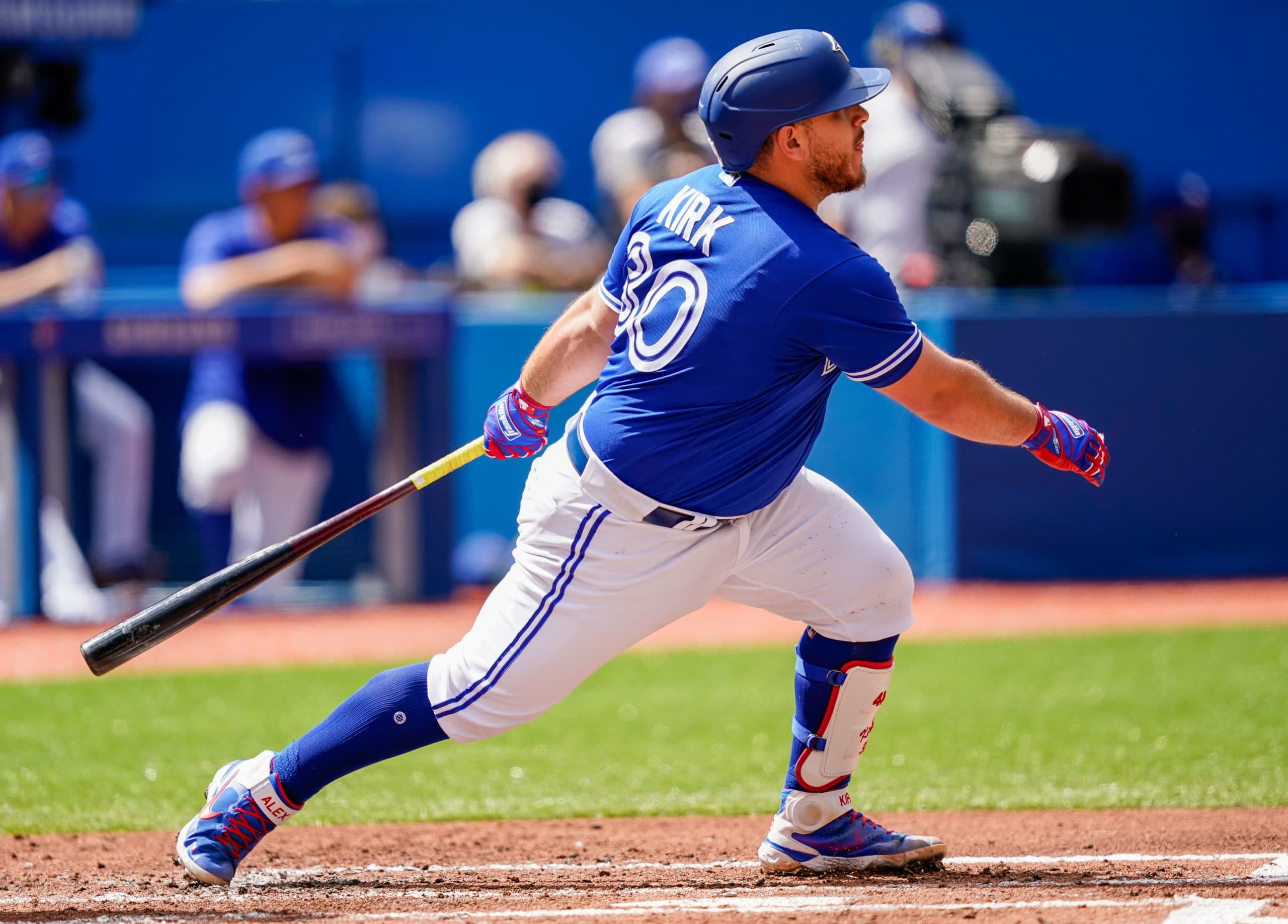 Photo credit:Kevin Sousa-USA TODAY Sports
The Jays won today's spring training game by the score of 10-4. Here are some big dealings that happened in this game.
Matt Chapman:
Can you imagine if third baseman Matt Chapman finds his 2019 form and turns into an absolute stud with the bat? Well, look no further than his two run shot that came in the bottom of third.
He had just missed a homer in his first at bat, but he absolutely smoked this one to left field. Not just that, but he's already showing how good his glove is. If the Jays get the pre-COVID version of Chapman, watch out MLB.
Alejandro Kirk:
With rumours swirling that the Guardians have been watching the 23-year-old catcher, he stepped up to the plate and demolished the ball on a 2-2 count. He followed that up with a double which advanced the runner to third. He then finished his day off with a fielder's choice which I mistook for a single.
Either way, the young catcher is making a case not to be traded, which I'll also be doing in an article coming soon.
Relief pitchers:
Kay started off the day, pitching an inning and allowing a run. He hasn't shown a true out pitch, but Kay does fill out the depth on the team. I assume he'll start the season in Triple A. Chavez Young absolutely yeeted the ball way over the plate when the runner tagged from third base.
Merryweather looked good, inducing soft contact (fly ball, grounder) while also showing off his pitches which lead to a swing and miss.
Saucedo was up next. Against his first batter, he struggled to find the zone, but eventually got a ground out. He then made the next two batters look foolish finishing with two strikeouts.
Vasquez showed impressive stuff, but a walk eventually scored, which resulted in an earned run. He finished the game pitching an inning with a walk, an earned run and two strikes.
I also missed much of both Castillo's (2 IP, 1 ER, 3 K, 0 BB) and Spraker's (1 IP, 1 ER) inning of work.
Lastly, friend of the site and prospect #18 Hagen Danner pitched
in the top of the ninth when the game was all but won. He showed a lot of swing and miss with his fastball, but there was some soft contact which led to two bloops. His slider was also pretty nasty, making a few batters look silly. The 23-year-old finished with 1 IP, 2 H, 2 K. Stay tuned, because the 23-year-old could feature in the Jays pen this season.
The Jays will resume Spring Training action tomorrow at 1 PM EST.
As always, you can follow me on Twitter @Brennan_L_D. I'm trying to get to 500 before the all-star game, so that would be cool!