Blue Jays prospect Manuel Beltre finding a groove in Low-A Dunedin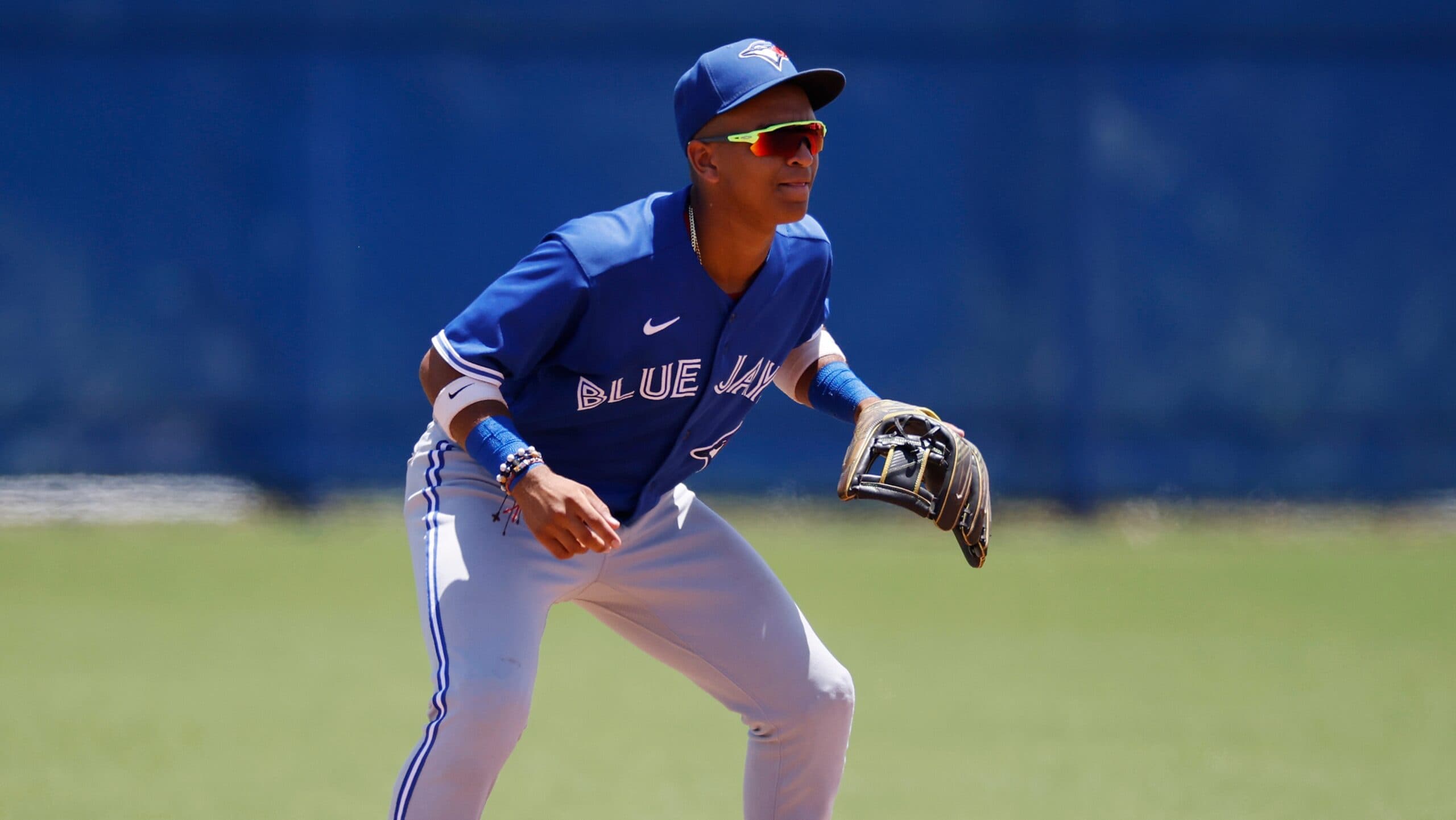 Blue Jays prospect
Manuel Beltre
is currently in his third season since signing with the organization as an international free agent out of the Dominican Republic, the highlight of the 2021 class for Toronto as he inked a $2.6 million dollar deal.
His first taste of professional baseball came later that year, as the 17-year-old suited up for the Jays in the Dominican Summer League, posting a .225/.391/.346 line with 15 extra-base hits to the tune of a .737 OPS while splitting time between shortstop and second base.
The 2022 campaign saw Beltre make the jump to Rookie League ball with the FCL Blue Jays, where he spent a majority of the season until a call-up in late August saw him take his talents to Dunedin in Single-A. Across both affiliates last year, Beltre amassed a .250 average with two home runs and 26 RBIs and really impressed after being promoted to Dunedin, going 8 for 21 (.381) to finish out the regular season. Fielding-wise, Beltre handled himself well on both sides of second base, committing just eight errors on the year and earning a .954 fielding percentage at shortstop, where he spent the majority of the time.
Blue Jays prospect Manuel Beltre discusses the 2023 season with The Jays Nation
This season, Beltre has returned to Dunedin and is off to a solid start, amassing a .255/.363/.372 line through 188 at-bats. At just 19 years old, Beltre is facing players roughly 2-3 years his senior and he has accumulated 13 doubles, three home runs, and a .736 OPS through 50 games while also adding eight stolen bases.
Speaking to Blue Jays Nation via written communication, Beltre discussed the season so far down in Dunedin, "It's going really good in my opinion. Making adjustments and learning new things every day to try and become the best version of myself."
Sporting a .315 BABip on the year, Beltre currently owns a 109 wRC+ and is making strides both at the plate and on the infield. The Dominican product sports a .960 fielding percentage at shortstop through 286 innings of work while also splitting time at second, committing just two errors to a .959 fielding percentage through 13 games and 104 innings.
Ranked
as the Blue Jays #20th prospect at the start of July, Beltre is always putting in the work to continue to get better.
"We're working on a lot of things right now, but I'll say the main one I am looking to do is do more damage to the entire field and not just the pull side, that I can move up quicker and I'll become an even more consistent hitter every day."
With an easy set-up at the plate that contains a small leg kick, Beltre gets the barrel of the bat through the zone with ease that has easy power, evidenced by his 16 extra-base hits on the season. Scouts praise his work ethic both on and off the field and value his presence in the locker room, with many noting his elevated maturity and baseball IQ, a trait that could see Beltre stick at the shortstop position for the foreseeable future given his plus speed and athleticism mixed with a solid arm on the left side of second base.
Looking ahead, Beltre's next step will likely be to head to Canada and suit up for the High-A Vancouver Canadians, potentially late this year or early into next season as he continues to develop on both sides of the ball.
For now, the righty-batter is focused on the present and helping his current team win each and every day, "I am going to try to keep myself healthy the entire year, keep doing the work that we're doing right now (in Dunedin) and control what you can control."
---