Blue Jays reliever Adam Cimber has been sent to Dunedin for a rehab assignment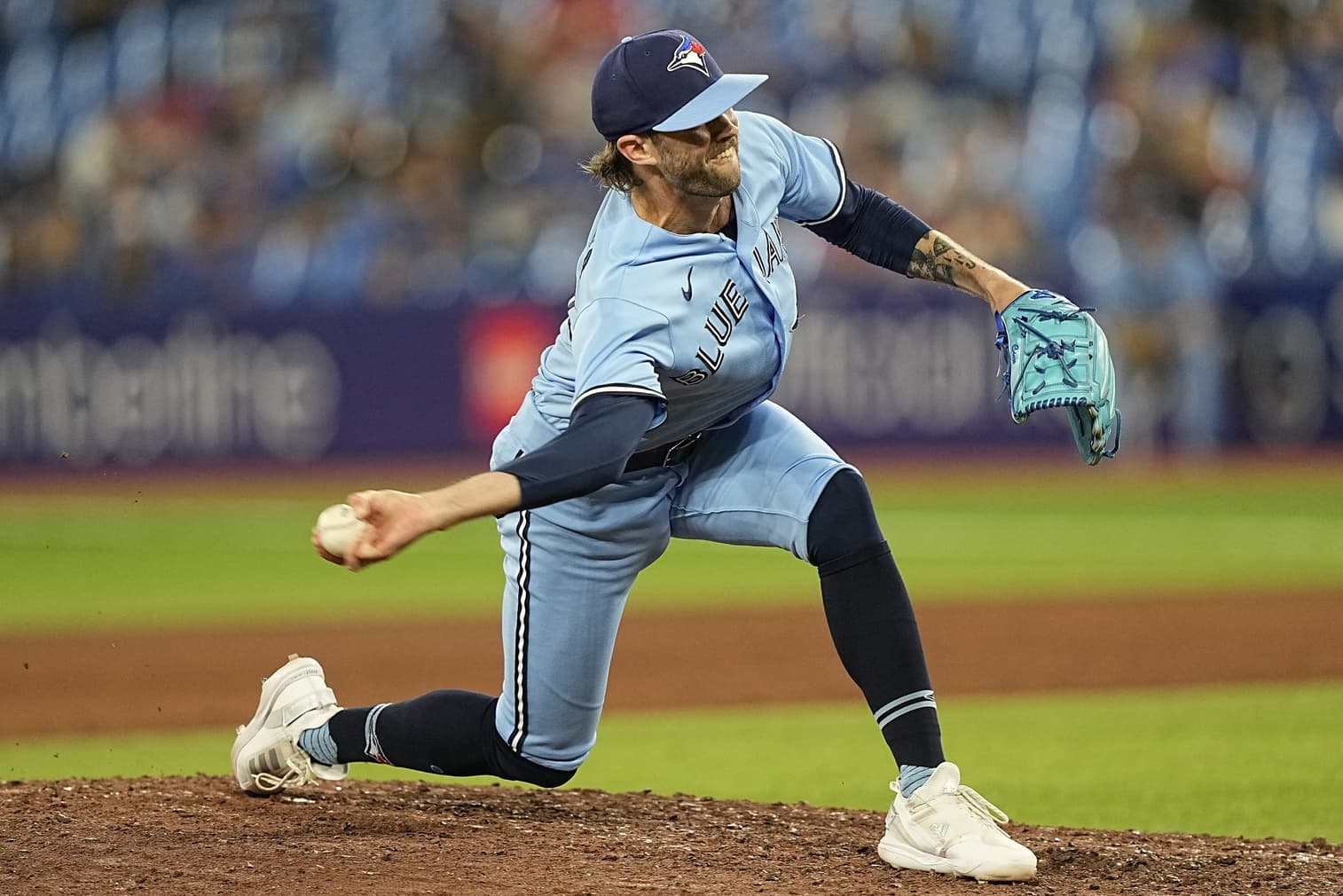 Photo credit:© John E. Sokolowski-USA TODAY Sports
The Blue Jays may have some reinforcements in the bullpen shortly.
Per the Blue Jays transaction page, right-handed pitcher Adam Cimber has been assigned to the Dunedin Blue Jays for a rehab assignment. As you may recall, Cimber was placed on the 15-day Injured List due to a right rhomboid strain.
The 32-year-old submarine pitcher has had an interesting season so far in 2023. He's pitched 10 innings and has a 4.50 ERA and 7.51 FIP. What's more concerning in is a decrease in his K% (19.8% in 2022 to 14% in 2023), while his BB% is at a career high 9.3%. For context, his career average is 5.9%.
His ground ball percentage (GB%) has also dropped significantly over the past few season. Between 2018 and 2021, his GB% was anywhere from 57.2% to 52.4%. After the trade to Toronto in 2021, he had a 57.8 GB%, which would be a career-high.
However, that dropped to 41.8% in 2022, and it's at 37.5% in 2023. He's seen an increase in both line drive percentage and fly ball percentage, both of which lead to more base hits. In fact,he's given up three home runs in 10 innings. His season high in homers given up was six, which happened in 2019 (in 56.2 innings) and 2022 (in 70.2 innings), so it's something worth monitoring.
Cimber also has two contradicting stats. When he inherits a runner (likely due to his previously high ground ball percentage), he's allowed five of the eight to score. That means that there's a 62.5% chance that a runner will score if he doesn't get a clean inning.
What contradicts this is the fact he had a left on base percentage (LOB%) of 90.9%. That means when a runner reaches base, they only score 9.1% of the time, which is beyond elite.
So basically, give Cimber a clean inning and it'll go much better for you than giving him an inherited base runner.
With all that being said, the Jays will have to make quite a few roster moves over the next few weeks. Mitch White is also on a rehab assignment, and only has a couple of weeks remaining. Like Cimber, he has no option years left, meaning that someone with options will need to be sent down (Nate Pearson or Zach Pop), or someone will have to be designated for assignment.
Not just that, but Hyun-Jin Ryu and Chad Green could both be ready by August, meaning that the Jays will have to make even more decisions. 
The perks of having depth in a bullpen, I guess.
As always, you can follow me on Twitter and Instagram @Brennan_L_D.
---