Blue Jays shuffle the order of their starting rotation out of the All-Star break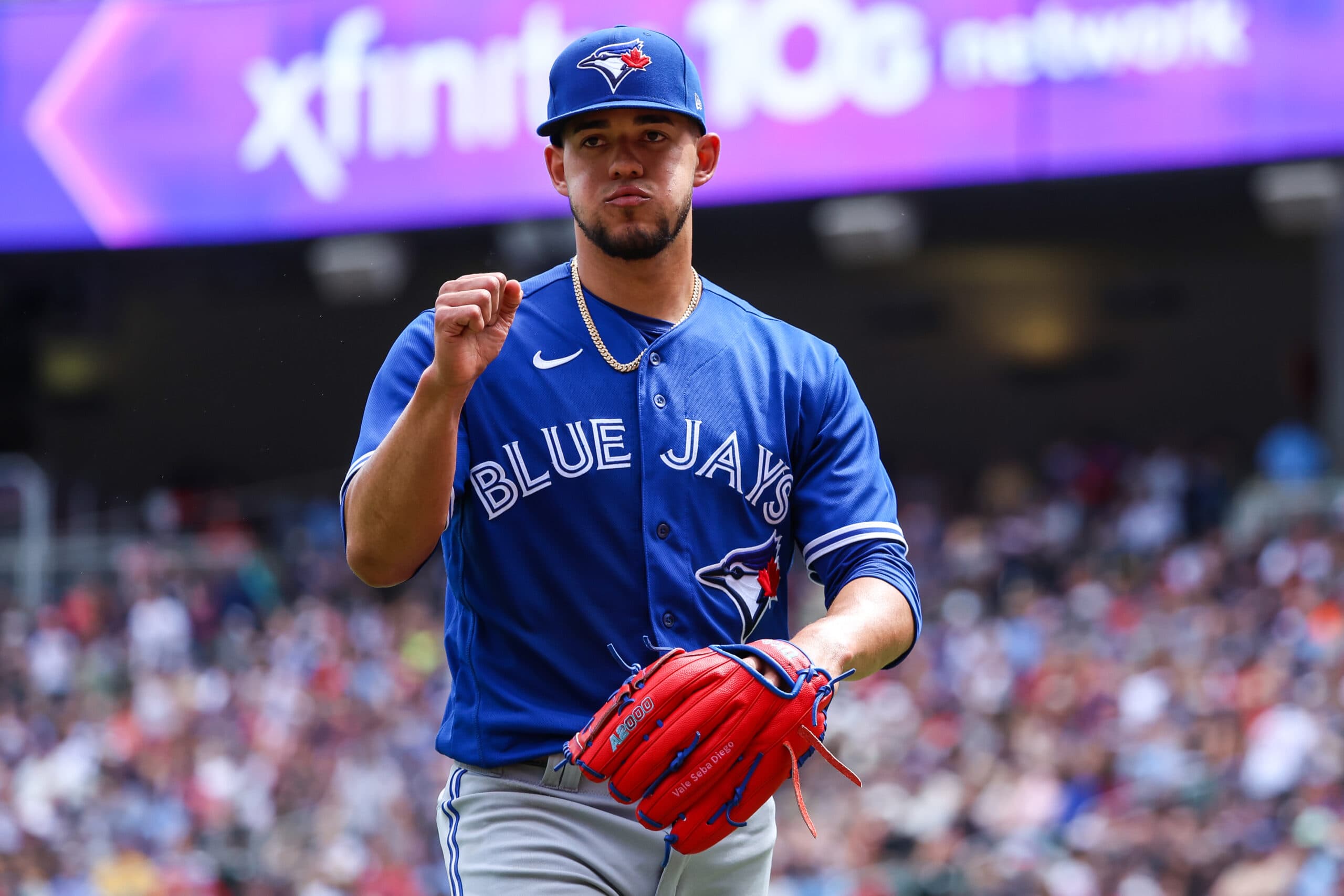 Photo credit:Matt Krohn-USA TODAY Sports
The Toronto Blue Jays announced their starting pitchers for this weekend's series against the Arizona Diamondbacks.
José Berríos will start the first game of the series on Friday against Ryne Nelson, All-Stars Kevin Gausman and Zac Gallen will square off on Saturday, and then Yusei Kikuchi will take the mound for the finale on Sunday while the Diamondbacks counter with Tommy Henry.
The Blue Jays came into the season with Alek Manoah as their Opening Day starter, followed by Gausman, Chris Bassitt, Berríos, and then Kikuchi in the starting rotation.
When Manoah was sent to the minors, the Blue Jays filled his spot in the rotation with a bullpen day that often featured Trevor Richards and Bowden Francis. They used an off-day in June to move things around so that the bullpen day and Kikuchi's start didn't fall on back-to-back days.
We don't yet know how things will line up when the Blue Jays play their next series against the San Diego Padres but it's safe to assume that Bassitt will start the first game and then Manoah will start the second. Kikuchi and Manoah have been the most prone to short outings this season so putting a veteran innings easter between the two of them would help mitigate the risk of a couple of poor starts taxing the bullpen.
---