Blue Jays suffer no hangover in 10-0 win over the Red Sox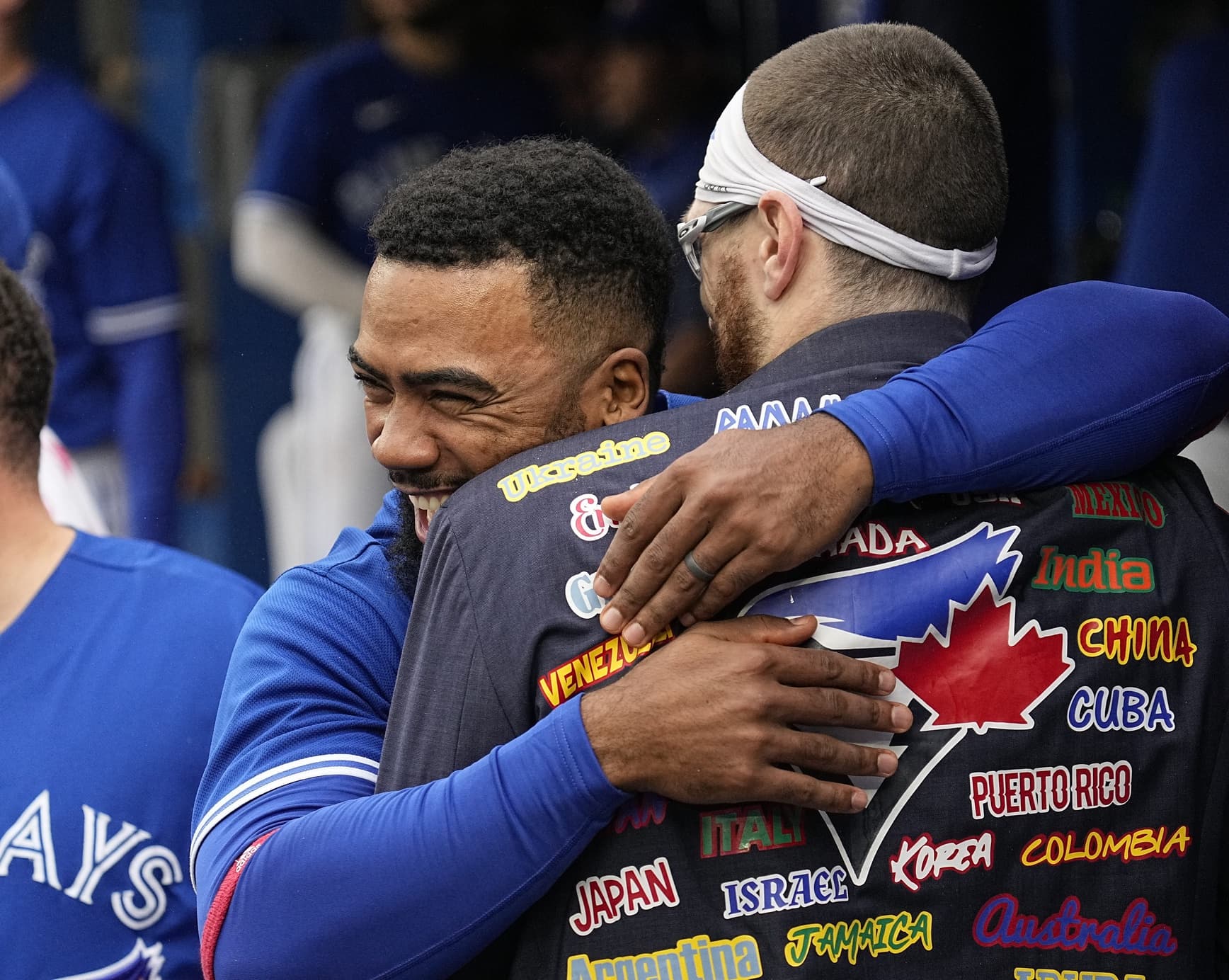 Photo credit:© John E. Sokolowski-USA TODAY Sports
About 16 hours after the Blue Jays flooded the locker room with champagne, beer, and good vibes celebrating a postseason birth, Toronto was tasked with an afternoon matchup against the Red Sox still in search of hosting the Wild Card series.
The team charged back up and put together another illustrious performance, blasting the Red Sox 10-0 in what has seemingly been the norm for games against the AL East basement team this year. With today's win, the Blue Jays are now 15-3 against Boston this year, with a run margin of +67. For those who actively follow us on Twitter, the Red Sox now have a trash bin picture just like the one we commonly post for the Orioles. If you don't think that the trash bin image is worthy, look at it this way: Bradley Zimmer has logged at-bats in both games of this series.
In what was likely his last start of the season, Ross Stripling threw six shutout innings, putting the lid on an absolute All-Star performance as a starter this year. His outing today lowered his ERA to 3.01, and it just about establishes his spot as starter #3 for the playoffs. Stripling only allowed four hits on top of no walks and three strikeouts.
The offense was carried by big days from several Blue Jays hitters, most notably Teoscar Hernandez and Danny Jansen. Hernandez was 4-for-5 with a home run, two doubles, and two RBIs. One of his doubles featured him sprinting out of the boxes, collecting a compliment from Buck Martinez.
Jansen went 3-for-4 with a home run, a double, and five RBIs. Both Hernandez and Jansen fell a triple shy of hitting for the cycle. Jansen's production is very encouraging, especially since John Schneider will likely want to utilize the bats of Jansen and Alejandro Kirk in playoff lineups. Looking up and down the lineup, a lot of guys are peaking at the right time.
Bo Bichette continued his September excellence with a 4-for-4 day. Sportsnet Stats cited that Bo is batting .409 since August 28th, which is an MLB-best in that span. Before the game, Bichette was named to the MLB Team of the Month for September. Honestly, if Bo wasn't selected on this team, it would've been a Class Two felony. Bo's month consisted of leading the MLB in hits, total bases, RBIs, XBHs, and doubles.
To top everything off, Otto Lopez provided a feel-good moment for the fans as he recorded his first career hit today in the 7th inning. Lopez has often been the guy who only gets MLB action to pinch run, or get called up only when there's an injury. Maybe Lopez has a spot on this team down the line, and we can see him tap into his full potential.
Among the impressive offensive superlatives from today, the Blue Jays tagged Red Sox starter Brayan Bello for four runs, chasing him after four innings. Bello was coming off a month of September in which he allowed only five runs through five starts. Four runs were also the most runs he had allowed in a single outing since August 24th against these same Blue Jays.
A major positive from this series is that Toronto is keeping its foot on the gas pedal despite already getting in to the playoffs. They're not just winning games, they're leaving zero doubt who the better team is on the field. It's very reminiscent of their last home series of the 2021 season against the Orioles, in which the Blue Jays outscored them 28-9 in a textbook sweep.
The Blue will go for the sweep tomorrow with Kevin Gausman making his final regular season start against Michael Wacha, who has arguably been Boston's ace this year.
---