Blue Jays' third baseman Matt Chapman wins the American League Player of the Month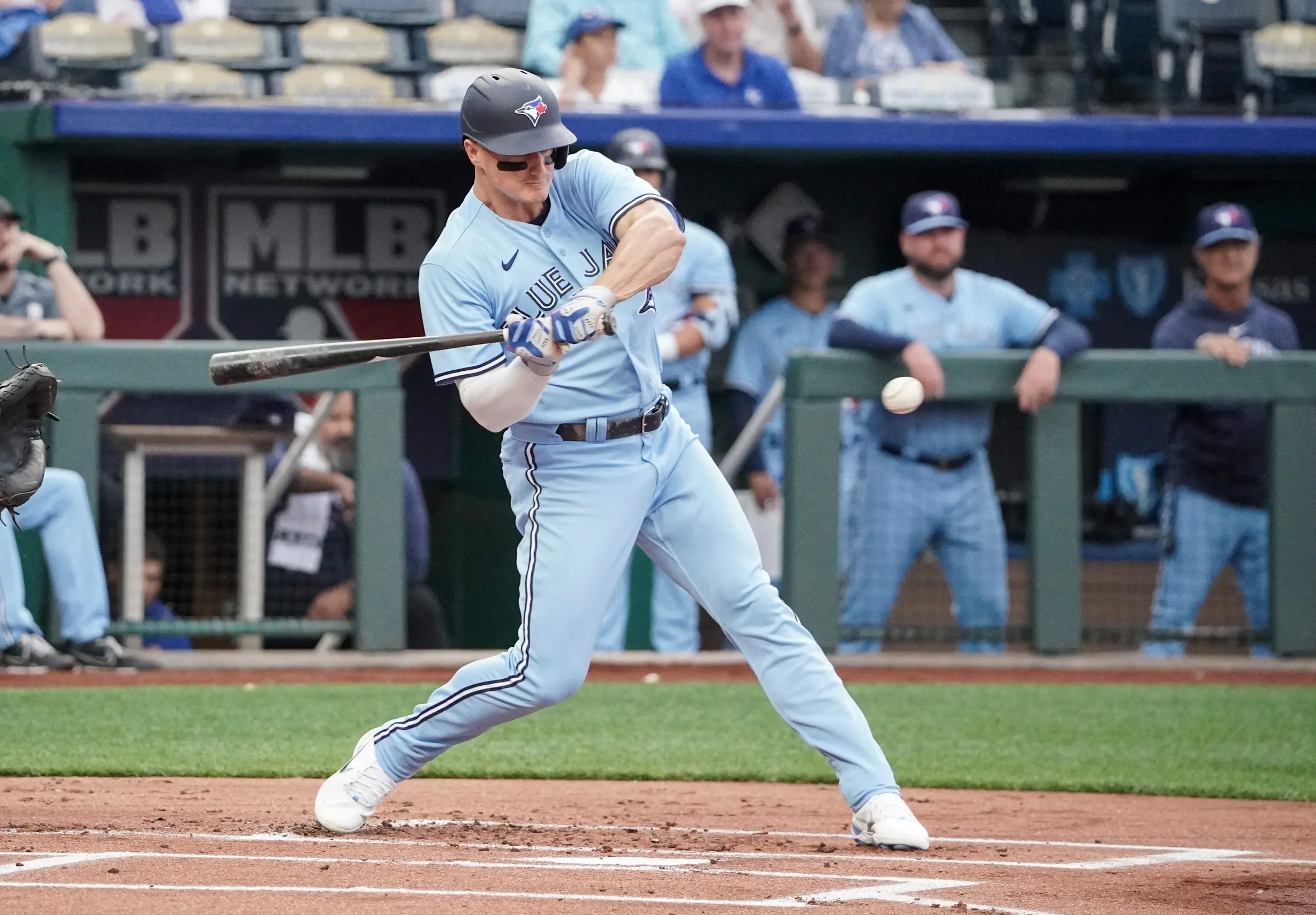 Photo credit:© Denny Medley-USA TODAY Sports
Matt Chapman is playing like a man that wants a big payday.
According to the Blue Jays Twitter account, the 30-year-old third baseman won the American League Player of the Month.
From the start of the season to April 30th, the former platinum glove winner slashed .384/.465/.687 with five homers, 15!! Doubles, and 21 RBIs. Moreover, he had a 12.3 BB% and a 22.8 K%. He finished the month with a 220 wRC+ in 114 plate appearances. Moreover, he had already accumulated a 1.9 fWAR, which topped the entire league.
This is the first time the 30-year-old has won the Player of the Month. Earlier in the season, he had won his first Player of the Week award. In fact, this is the first time a Blue Jays player has won the Player of the Month award since May 2021, when former Oakland Athletic turned Blue Jay Marcus Semien did so.
The last time a Blue Jays player won the Most Valuable Player award was in 2015, when ANOTHER former Oakland Athletic infielder turned Blue Jay, Josh Donaldson, hoisted the award. After one month, it looks like Matt Chapman is in the lead to win the award.
After this season, Matt Chapman is set to hit free agency. I'd say it's a guarantee that he receives a qualifying offer, meaning the Blue Jays would at least be entitled to compensation pick. However, with a weak free agency class, it's expected that Matt Chapman will get the bag, especially if he continues his MVP-pace.
With that being said, all we can do is enjoy this great season, and hope he re-signs!
As always, you can follow me on Twitter and Instagram @Brennan_L_D.
---