Blue Jays trade Randal Grichuk to the Rockies for Raimel Tapia and Adrian Pinto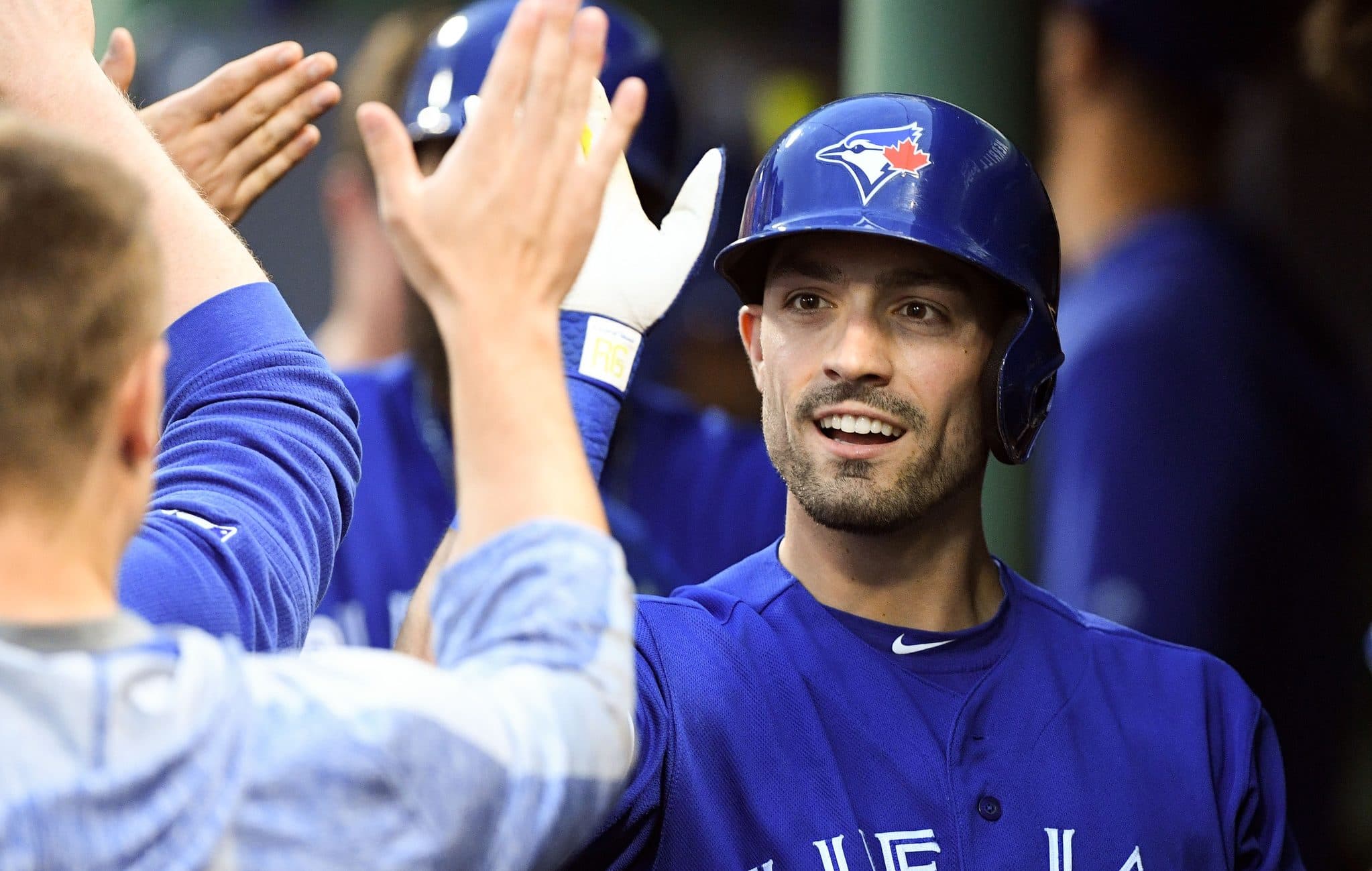 Photo credit:Brian Fluharty-USA TODAY Sports
Let's be honest, who saw this trade coming?
It was announced on Thursday afternoon that the Blue Jays have traded Randal Grichuk and cash to the Colorado Rockies for 28-year-old outfielder, Raimel Tapia and 19-year-old Adrian Pinto.
Raimel Tapia:
The Rockies are my second team and while Raimel Tapia doesn't stand out, the 28-year-old is the perfect fourth outfielder. First and foremost, he fits the Jays need of a left handed batter. While he didn't hit for power, especially at Coors, his career slash line sits at .280/.325/.721 with an 78 wRC+.
Tapia's wRC+ should be taken with a grain of salt, as the stat is reliant on ballpark factor, meaning that since the 28-year-old doesn't hit homers at Coors, it takes a hit.
His 2021 was arguably his best season, as he slashed .274/.327/.699, but drastically improved his walk and strikeout rate. While his 7.5% BB% is his career high, he only struck out 13.1% of his plate appearances, down from his career 18.4%.
He is also a spray hitter, as evident by his career total for batted balls. His pull% sits at 31.4%, up the middle at 37.9% and opposite field at 30.7%. This is one reason the Jays looked at Brett Grander a few days ago.
While his career high in home runs sits at 9 in 2019, he did record his highest stolen base total at 20 during the 2021 season.
Furthermore, Tapia registered a 7 DRS in left field during the 2021 season and has improved over the past two seasons. Interestingly, according to the tweet below, playing left field at Coors is like playing centre field in 90% of ballparks. So keep that in mind.
He fits the team perfectly.
Adrian Pinto:
Personally, I don't think Tapia is the main piece of this deal. I think that belongs to 19-year-old second baseman, Adrian Pinto. Playing in the Dominican Summer League in 2021 as an 18-year-old, he slashed .360/.486/1.029 with three homers (which is quite impressive, considering he's 5'6)  in his 224 plate appearances.
While three homers doesn't sound like a ton, it is for the Dominican Summer League, as it's home to younger players. Pinto also registered a 17% walk rate while owning a 8% strikeout rate, a very impressive number. Not just that, but he has speed to the moon, as he stole 41 bases in his 49 attempts. 
While Pinto primarily played his time at second base (252.0 innings), he also spent some time at shortstop (86 innings) and centre field (42.2 innings). Interestingly, he only registered three errors all season with all three coming at short.
The one knock on Pinto is the fact that he's only 5'6, 156 pounds. While his fly ball rate of 33.3% could increase in the years to come, his build may not allow him to increase his power. Furthermore, 35.4% of his fly balls stayed on the infield.
While he is slightly older than the average position player, the Blue Jays
could
have a great prospect on their hands.
Grichuk:
Over the next two seasons, Randal Grichuk was set to earn $10,333,333 in each of those seasons. However with the move, they are set to save $6,383,333 for the 2022 payroll. They will also be sending cash to help the Rockies pay off the contract.
As for Grichuk himself, I could see the right fielder flourish with the Rockies. The thin air could certainly help him demolish more home runs and set career high totals in that category. This could also potentially lead to the Jays trying to trade for a player who isn't making a lot… such as Ketel Marte or Jose Ramirez.
This looks like a great trade for the Jays, even if Tapia doesn't provide the numbers. Furthermore, Rockie fans seem to think it's a good trade for them as well, meaning everyone is happy!
With all that being said, I wish nothing but the best for Randal, as he was a bright spot for this team when they were rebuilding.
As always, you should follow me on Twitter @Brennan_L_D. I watched a lot of Tapia when watching the Rockies, he'll certainly help this team.