Blue Jays' Vladimir Guerrero Jr. 'wound never sign with the Yankees'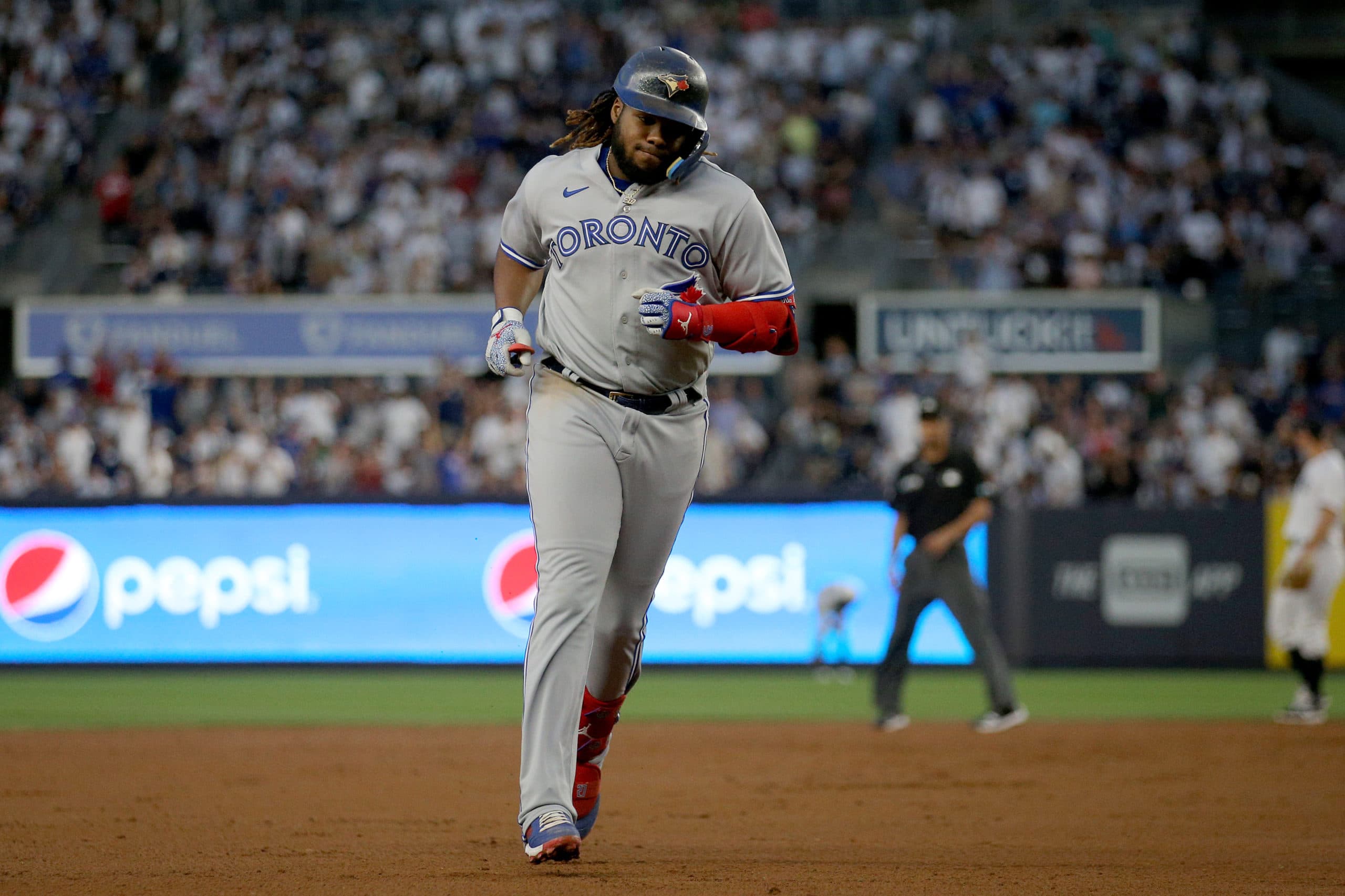 Photo credit:Brad Penner-USA TODAY Sports
Vladimir Guerrero Jr. enjoys destroying the New York Yankees – both on and off the field.
The 23-year-old first baseman spoke in an interview on Saturday, later translated by baseball reporter Héctor Gómez, saying he takes pleasure in performing well at Yankee Stadium. As he should, he has posted 10 home runs with a .289/.344/.579 slash line in 31 career games in the Bronx.
But if Guerrero reaches free agency after the 2025 season, he'll be able to immediately cross off one franchise from his list: the Yankees. Regardless of New York's potential offer, the two-time All-Star hilariously admitted he "would never sign" with them.
Guerrero has killed the Yankees throughout his young career, hitting .289/.346/.518 with 13 home runs, 41 RBIs and a 134 wRC+ across 65 career games. The 2021 Silver Slugger also registered a hat-trick worth of home runs this past season on Apr. 13, with two coming off Gerrit Cole.
In 2022, the right-hander hit .274/.339/.480 with 32 home runs, 97 RBIs and a 132 wRC+ across 706 plate appearances in 160 games. He was also worth 2.8 fWAR, down from his career-best 6.3 fWAR in 2021.
Guerrero is slated to enter his second year of arbitration this winter after earning $7.9 million this past season.
---