Bo Bichette becomes the fastest Blue Jay to 500 hits as Blue Jays end Tampa's winning streak at 13 with 6-3 win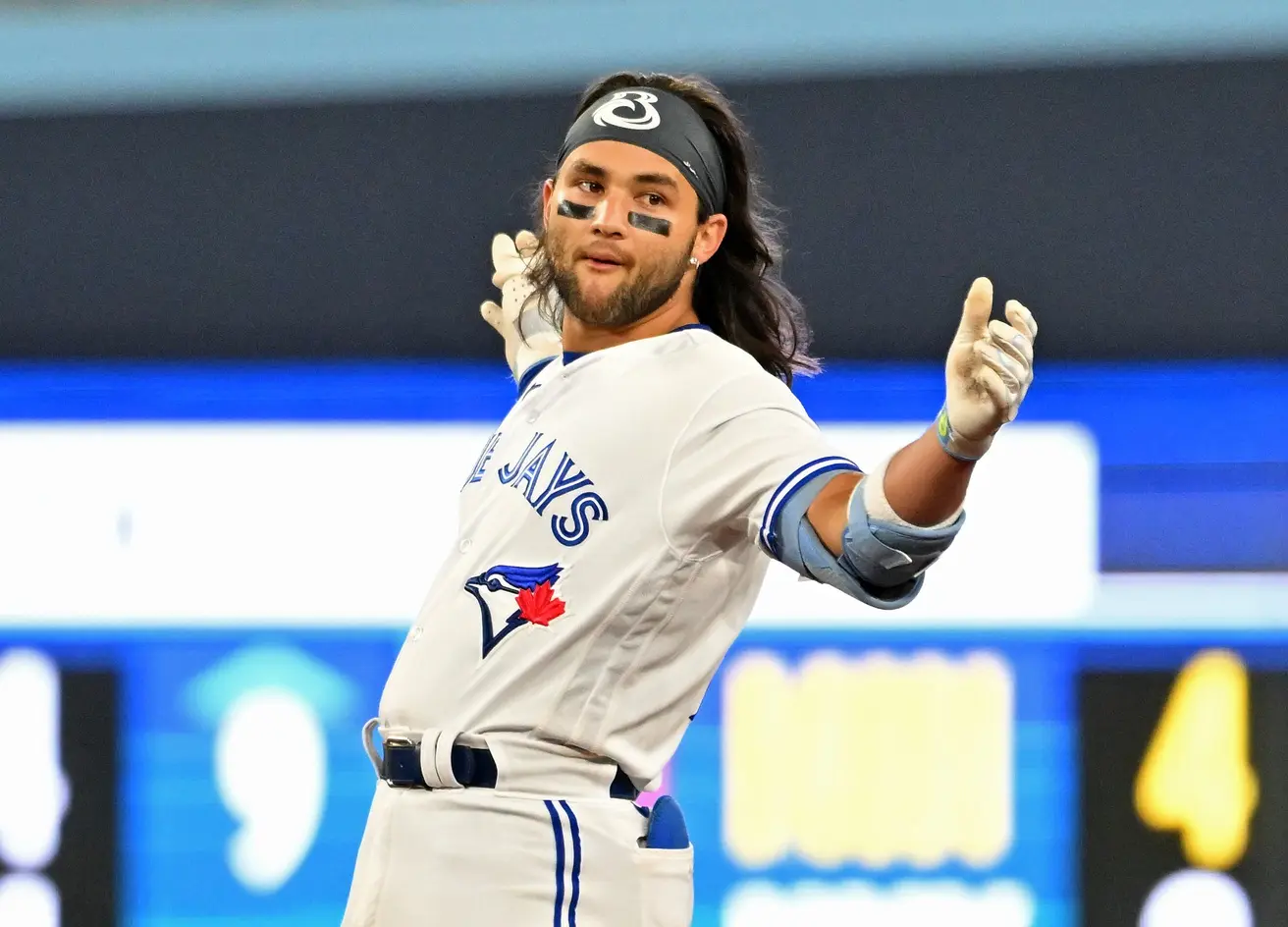 Photo credit:© Dan Hamilton-USA TODAY Sports
Baseball is beautiful sometimes. One night you're losing to one of the worst teams in baseball, and the next night you're defeating a team who had won their first 13 games of the season.
"You," in that sense, are the Blue Jays, who just stopped Tampa Bay from breaking the record for consecutive wins to start a season in the MLB era. Toronto defeated Tampa Bay 6-3 behind a strong start from Jose Berrios – his best of the year thus far – and some self-inflicted errors from the Rays.
This was a critical game for both teams, as the Rays had a chance to take a six-game lead over the Blue Jays with a win tonight. The Blue Jays, on the other hand, were trying to prevent digging themselves into that kind of hole early in the season. Yes, it is April, but last year, the Yankees built a similar lead early, and it certainly paid off for New York down the stretch.
Regardless of the records, this was a win over a legitimate contender, and the Blue Jays showed some encouraging signs tonight.
Blue Jays Nation's Player of the Game: Bo Bichette
It was between Bo or Berrios, but Bo has been really good to start this season, and he deserves some big-time recognition after his game tonight. Bichette went 5-for-5 with an RBI and a run, with one of those hits being the 500th of his career. He reached 500 career hits faster than anybody in Blue Jays' history.
Things worth mentioning…
Drew Rasmussen: While the Rays' record was the talk of the league, Rasmussen had a very nice stat line heading into tonight's game. He hadn't allowed a run coming in to this game, and had only given up three hits with 15 strikeouts. One night after struggling to get something going against Spencer Turnbull, this was not encouraging for the Jays!
It didn't take long to rewrite that narrative, as George Springer took the second pitch of the game from Rasmussen 440 feet to left center for a home run. That was one of five runs given up in the game by Rasmussen. With that home run, Springer tied Craig Biggio for 3rd all-time in leadoff home runs. He trails Alfonso Soriano by one home run to tie for second place.
Jose Berrios: Berrios had a great outing, and it is worth noting that he was being caught by Danny Jansen instead of Alejandro Kirk. Dan Shulman and Buck Martinez pointed out many times that Berrios was executing his pitch mix well, including his fastball, a pitch that has taken some slander in recent days.
Berrios threw the fastball more than any other pitch tonight, hitting as high as 96 mph on it. He did allow loud contact from that pitch, but he also generated four whiffs on it, had good location, and kept the ball in the ballpark. Berrios executed his secondary pitches as well, including a 67% whiff rate on the changeup. My personal favorite was a sinker thrown to Randy Arozarena on a 3-2 count in the 4th inning that froze him.
All in all, La Makina threw five innings, allowing four hits, one run, no walks, and six strikeouts. The only run Berrios surrendered was a slow RBI single up the middle from Luke Raley that Berrios almost had a play on. Berrios only threw 77 pitches, so there's not doubt he could've gone longer. Maybe John Schneider had seen enough from him with the top of the lineup due up for Tampa, or maybe it was the couple of hits that Berrios took off of his body throughout the game. Regardless, he was great tonight, and maybe Jansen should be his catcher going forward.
Kevin Kiermaier: For the first time in his career, Kevin Kiermaier was on the Tampa Bay Rays opposition. He had a sublime night, going 2-for-4, including a bunt single. A bunt single from Kiermaier is a play that, had he done against the Jays in previous years, would make any Blue Jay fan cuss under their breath about. Tonight, it felt really good to see him do it in a Jays jersey.
The big bats came through: The top four of Springer-Bichette-Guerrero-Varsho were a combined 8-for-18 with two RBIs and two walks. On the other hand, Jays pitching help Tampa Bay's top four to a combined 3-for-15.
Matt Chapman failed to record a hit for the second time this season, so it was critical for Toronto's premier guys to step up.
Rays unravel in the 5th: Rasmussen loaded the bases to start the 5th inning with no outs with Toronto leading 2-1, an optimal time to create some separation. Rasmussen was able to strike out Chapman for one out, but he was pulled in favor of Colin Poche.
Poche couldn't find the strike zone and proceeded to walk two runs in. After those walks, he got Jansen to ground a ball to short, which the Rays would normally turn into a double play easily. Tonight was not their night though, as Wander Franco's throw to second was simply whiffed on by Brandon Lowe, and two runs would come into score on the error. That's an error that the Rays rarely make, so consider the Jays pretty lucky there!
The Jays will look to win the series tomorrow with Yusei Kikuchi pitching. The Rays appear to be going with an opener and a bulk pitcher for that game. Let's keep the good vibes going!
---