Brandon Belt is back from the Injured List, Spencer Horwitz optioned to Triple-A Buffalo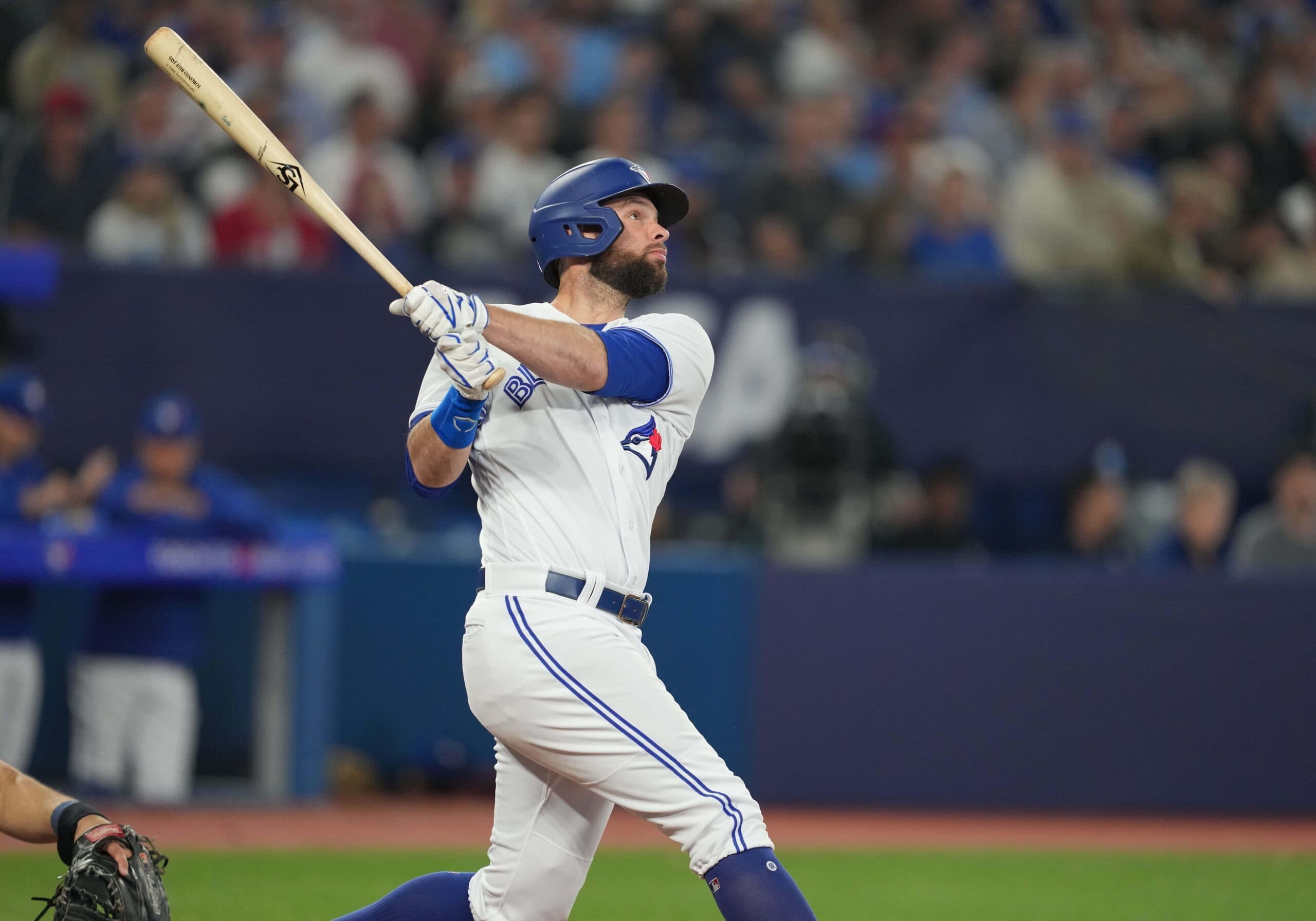 Photo credit:© Nick Turchiaro-USA TODAY Sports
The Toronto Blue Jays made a couple of
roster moves
ahead of their series finale with the Miami Marlins on Wednesday morning.
Brandon Belt has been activated from the 10-day Injured List and Spencer Horwitz has been optioned to Triple-A Buffalo to make room on the 26-man active roster.
Belt suffered a hamstring injury
while running the bases during Toronto's series with the Minnesota Twins a couple of weeks ago but only required the minimum of 10 days on the Injured List.
The veteran lefty will be a welcomed addition to the Blue Jays' slumping offence. Belt got off to a slow start with the Blue Jays in April but settled into a groove and became one of Toronto's best hitters in May and early June. Over those two months, Belt slashed a .323/.452/.527 line with three homers and 10 doubles.
The Blue Jays scored more than three runs in just two of the eight games that they played while Belt was on the shelf, the 11-6 loss in Baltimore and then the 11-7 implosion in Texas. Hopefully he can pick up where he left off before the hamstring injury because the lineup badly needs a spark.
Heading down to Triple-A in order to make room for Belt is Spencer Horwitz, who fared pretty well in his big league debut. The 24th-round pick from the 2019 draft picked up a single in his first MLB at-bat and he drove in a run in his next one. All told, the 25-year-old went 2-for-8, walked twice, and struck out three times.
Horwitz will surely be back up with the Blue Jays at some point again this season. He was the odd man out this time around because he's better off getting reps in Buffalo while a Quad-A player like Ernie Clement serves as the 26th player on the bench. It also would have been awful to demote Clement after he
came up huge for the team on Tuesday
.
---