Catching up with the Blue Jays playing in the Arizona Fall League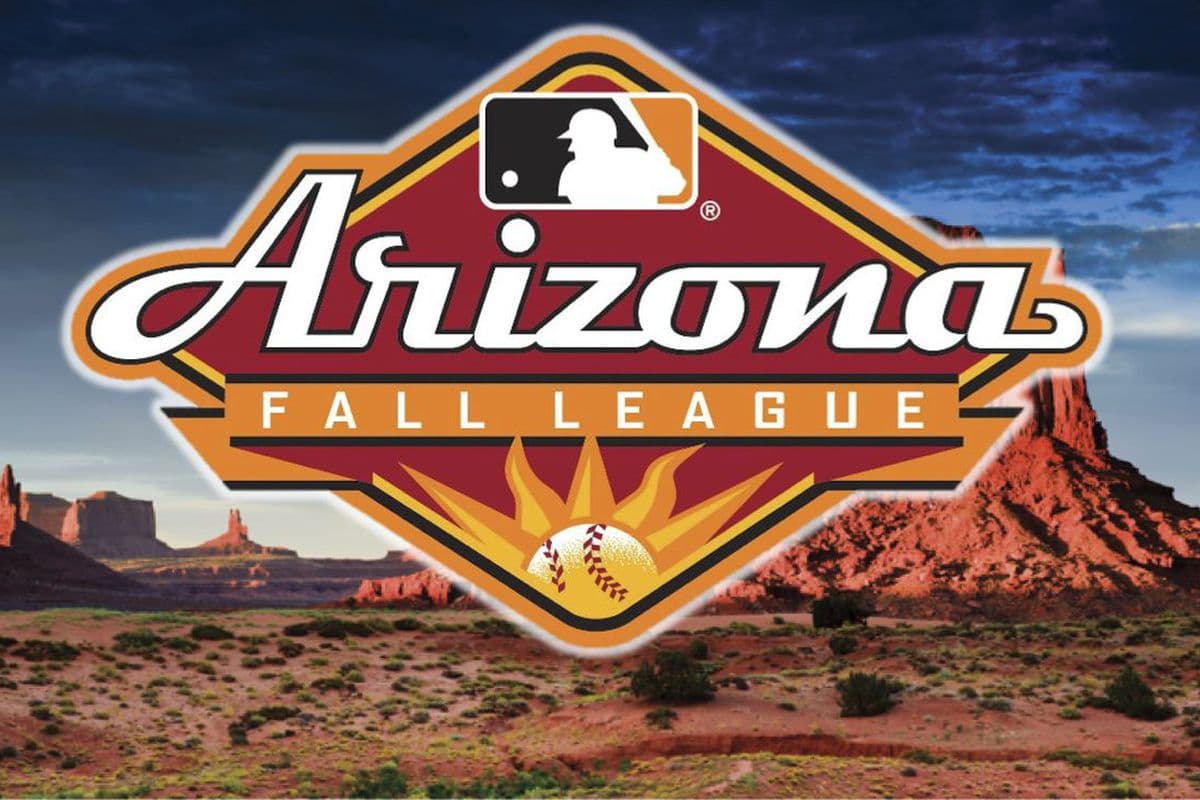 Blue Jays baseball may be finished for the 2023 season, but that doesn't mean that some prospects are still playing.
Week one of the Arizona Fall League has completed, so let's take a look at how the eight prospects the Blue Jays sent to Arizona are doing. We'll start with the pitchers and then look at the hitters. 
Ricky Tiedemann:
The 21-year-old left-handed pitcher missed over two months with a left bicep injury, so his inclusion in the Fall League was pretty obvious.
Tiedemann has only made one start for the Surprise Saguaros, finishing with a line of
5 IP, 3 H, 1 ER, 3 BB, 7 K
. He was tagged with the loss, but it definitely wasn't his fault.
Sadly, there was no statcast or video for this game, but the lack of command and control has plagued him in 2023, something that wasn't an issue in 2022.
C.J. Van Eyk:
The 2020 draftee missed all of the 2022 season and a significant portion of the 2023 season due to Tommy John surgery which he got in late 2021.
He pitched 34.1 innings with the Florida Complex League Jays, the Dunedin Blue Jays, and the New Hampshire Fisher Cats, where he posted a 3.67 ERA and a 23.1 K%. His K% dropped drastically in his four starts in Double-A, going to 11.7% with a 10 BB%.
The 25-year-old finished with a line of
3.1 IP, 1 H, 0 ER, 4 BB, 2 K
in his only appearance in the AFL so far. He came from the bullpen, but pitched the most innings out of any pitcher in that game.
Van Eyk's game he pitched in has Statcast thankful. He threw 32 fastballs, maxing out at 95.4 mph and averaging 92.1 mph. His best secondary was his changeup, of which he threw 12 and got a whiff % of 33%.
Trent Palmer:
The 24-year-old started the game that Van Eyk appeared in, finishing with a line of
0+ IP, 5 H, 6 ER, 2 BB, 0 K.
A pretty tough start, evidently.
Like Van Eyk, Palmer missed the latter half of the 2022 season and a large portion of 2023 due to Tommy John surgery. The 2020 draftee only had two starts in the Florida Complex League, posting a 26.3 K% and a 0 ERA in 4.1 innings pitched.
In his start, he threw 15 fastballs, touching 91 mph and averaging 89.7 mph. This makes sense, as velocity is the last thing to return after a long layoff.
Hopefully, his next start goes better.
Conor Larkin:
The 2021 draftee didn't have the greatest first game, giving up three earned runs in just a third of an inning. His second game went significantly better, finishing with a line of
1 IP, 2 H, 0 ER, 1 BB, 1 K
. He has an ERA of 20.25 as it stands, which is pretty typical after one bad outing early in the season.
The 24-year-old pitched with the Vancouver Canadians in 2023, posting a 4.30 ERA and a 3.35 FIP in 46 innings pitched. He had an impressive 29.5 K%, and had a rather high 10.9 BB%.
Fitz Stadler:
Like Larkin, Stadler struggled in his first game, giving up four earned runs in a third of an inning (giving him a 108 ERA after the first game). Also like Larkin, Stadler had a much better second game, finishing with a line of
1 IP, 0 H, 0 ER, 0 BB, 2 K
, bringing his ERA to 27.
The 26-year-old missed all of the 2022 season and pitched with the Double-A Fisher Cats in 2023. He posted a 4.08 ERA and a 4.11 FIP in 28.2 innings pitched, along with a 26.2 K% and a 14.6 BB%.
Damiano Palmegiani:
The age-old question is "Why isn't Damiano Palmegiani considered a top 10 Blue Jays prospect?"
The 23-year-old corner infielder is slashing .467/.526/.760 with two doubles and two RBIs. In terms of batting average with 15 or more at-bats, he ranks third in batting average, third in on-base percentage, and sixth in slugging percentage.
With the New Hampshire Fisher Cats and Buffalo Bisons, the 2021 draftee posted a .255/.364/.478 slash line and finished with 23 homers, which ranked second in the organization.
He's a top 10 prospect in the organization if I've ever seen one.
Will Robertson:
The 25-year-old had one of the most under-the-radar seasons for the Jays organization, slashing .245/.323/.488 with 19 home runs, which ranked fourth in the organization.
So far in the Arizona Fall League, he's slashing .300/.500/.400 with a double and two RBIs in 14 plate appearances, and has walked more than he's struck out. Robertson has also used his speed on the bases, stealing two bases so far.
Dasan Brown:
The Canadian-born outfielder had a great 2022 season, but hit a roadblock in his first full season in High-A. With the Vancouver Canadians, the then 21-year-old slashed .218/.309/.315 with seven homers for a 74 wRC+ in 463 plate appearances, a pretty big regression from his 130 wRC+ season in 2022.
He's still young and has the potential for all five tools, so the Jays sent him to the Arizona Fall League. So far with Surprise, he's slashing .273/.273/.525 with a double and a triple in 11 plate appearances. He has yet to draw a walk and has struck out four times.
---
As always, you can follow me on Twitter, Instagram, and Threads @Brennan_L_D.
---