Cavan Biggio is back with the Blue Jays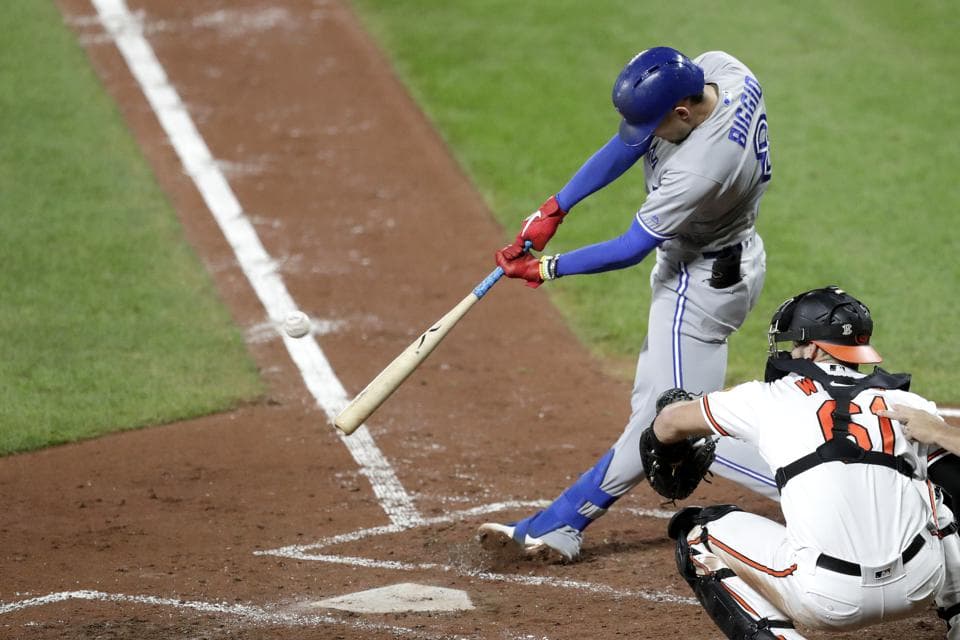 After nearly two months on the Injured List, Cavan Biggio is finally back with the Blue Jays.
The team announced on Tuesday that Biggio has been activated and that Ryan Borucki is going down to Triple-A in order to make room on the active roster.
Just in case you'd wiped it from your memory over the past couple of months, Biggio has been a mess offensively this season. In 77 games with the Blue Jays, he's slashing a .215/.316/.432 line with 78 strikeouts and 37 walks, much different production than we'd seen from him in his first two seasons in the big leagues in 2019 and 2020.
It's a bit odd that Biggio is joining the team at this stage, in a do-or-die situation with six games left in the season, because he hasn't been hitting at all in Triple-A.
Over his rehab stint, Biggio's numbers are even worse with the Bisons than they were with the Blue Jays. Through 22 Triple-A games, he has only five extra-base hits and is slashing an ugly .182/.289/.325 line with 26 strikeouts and 11 walks.
With Marcus Semien firmly planted at second base and Biggio's mediocre glove at third, it's difficult to see where he fits. You'd assume the plan is to platoon him at third with Santiago Espina, but, as strange as it is to say, is he even a better option in that role than Breyvic Valera at this point?