Charlie Montoyo has been hired as the Chicago White Sox bench coach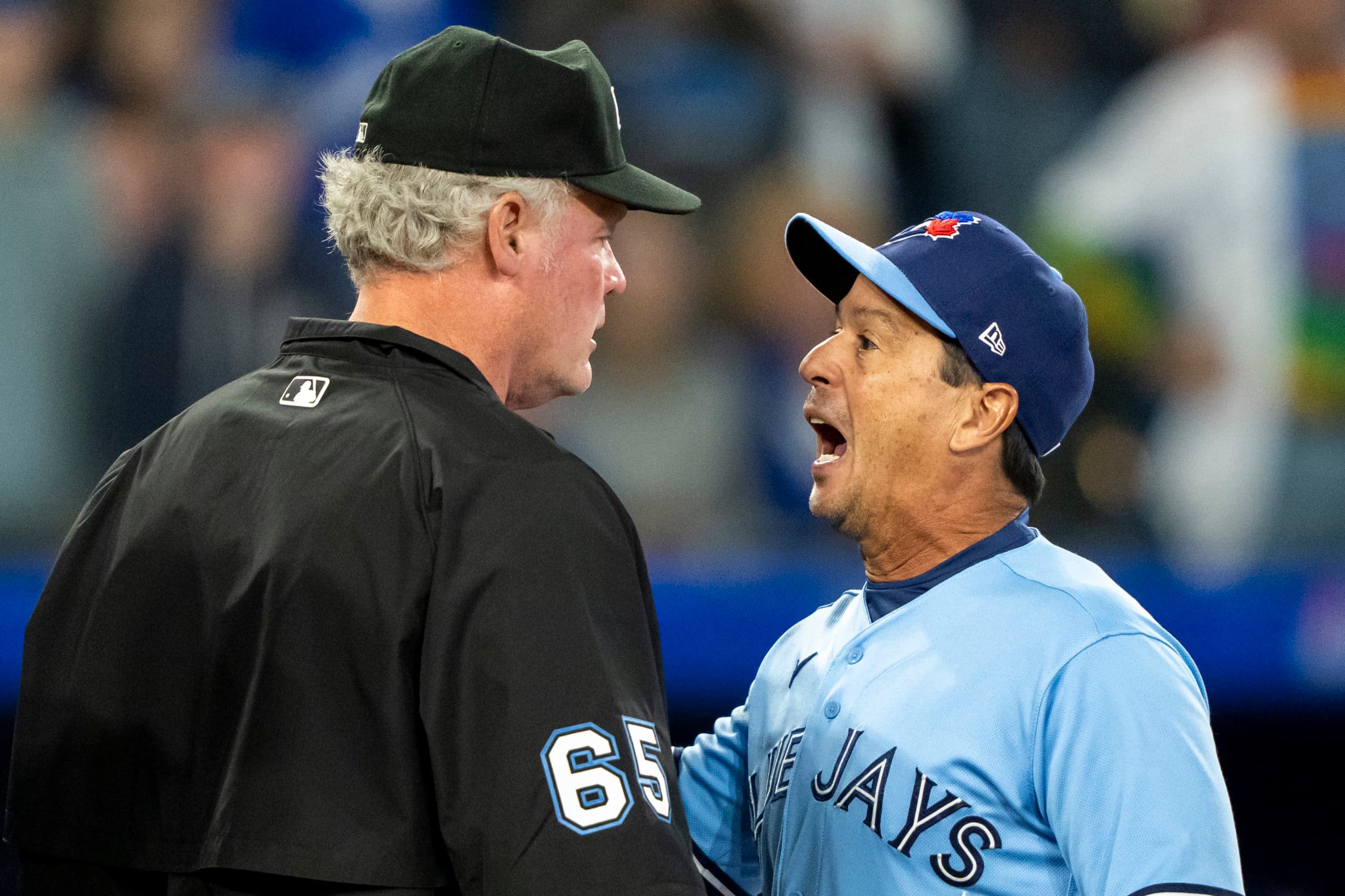 Photo credit:Kevin Sousa-USA TODAY Sports
Remember the former bongo playing manager the Jays had earlier in the season?
While it's important to take information that isn't from Jeff Passan or Ken Rosenthal with a grain of salt, Dan Bernstein, a senior columnist of 670 The Score confirmed it as such.
Although Montoyo won't be the manager of the White Sox, he has some experience as a bench coach at the Major League level. He served as the Tampa Bay Rays' third base coach from 2015-2018, before accepting the vacant Blue Jays manager position in 2019.
The 57-year-old former Montreal Expo served as the Blue Jays manager from 2019-2022, compiling a 236-236 record in 472 games. He finished his last three seasons over .500, with a 169-141 record, before being dismissed on July 13th, 2022.
At that point, the Montoyo-led Blue Jays had a 46-42 record and were 2-8 in their last 10 games. The Jays sat in the final wildcard position, a game behind the Boston Red Sox and a game and a half behind the Tampa Bay Rays.
The front office deemed it necessary to make a front office change and replaced Montoyo with John Schneider. The 42-year-old rookie manager finished the rest of the season with a 46-28 record and led the Jays to their first playoff birth since 2020, and their non-plague season playoff birth since 2016.
Either way, hopefully, Charlie Montoyo finds his way back into a manager position, as he has demonstrated an ability to manage in the big leagues. He has plenty of experience as well, as he managed in the minors from 1997-2014, winning multiple titles in the Tampa Bay Rays farm system.
As always, you can follow me on Twitter @Brennan_L_D. Make sure to give Northbrook Bob a follow as well, as he was the first individual that reported this.
---