Checking in on the Blue Jays in the Arizona Fall League as the playoffs approach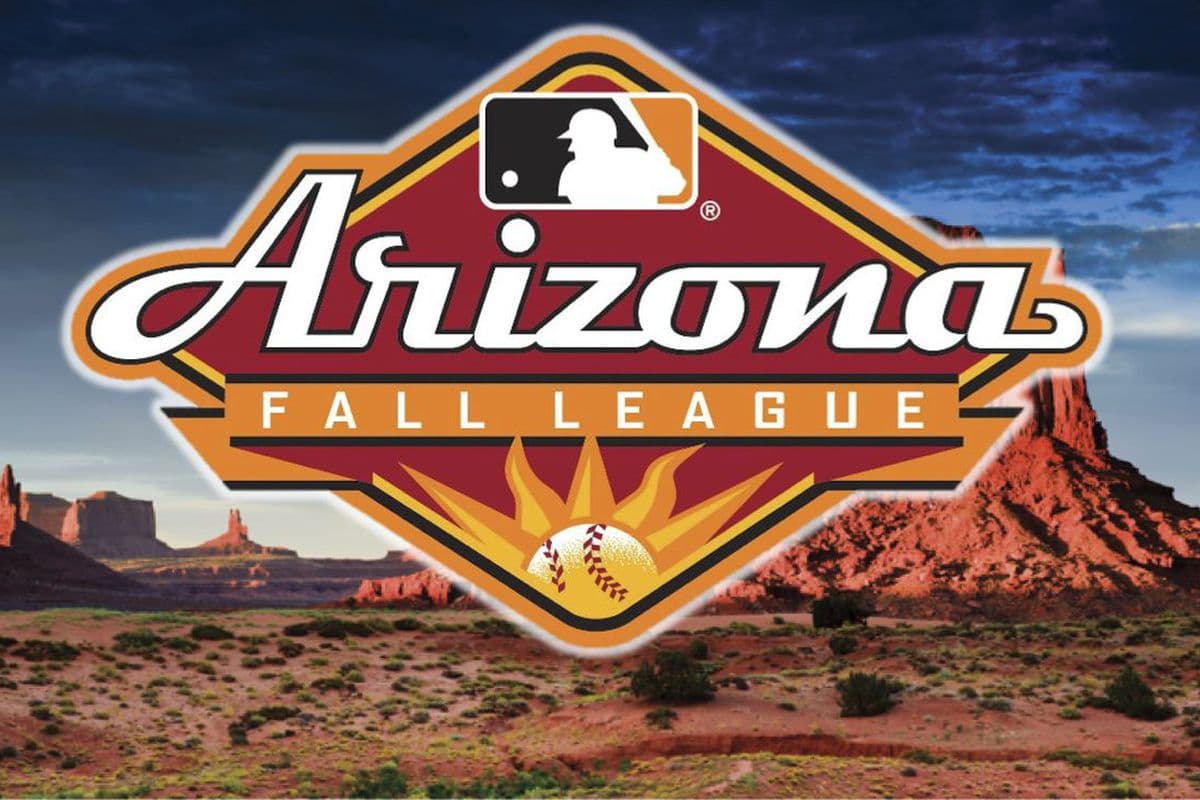 There's just over one week left in the Arizona Fall League season.
So, this will be the penultimate Fall League wrap-up. We'll look at how each of the eight players are doing as of November 2nd. We'll start with the pitchers.
Ricky Tiedemann:
Tiedemann hasn't pitched since we last wrote about the Fall League/Winter leagues. However, we'll go over his AFL stats briefly.
In 18 innings pitched, Tiedemann has a 2.50 ERA along with a 31.5 K% and an 11 BB%. He hasn't pitched since October 20, and Sportsnet's Shi Davidi revealed that he was shut down after four starts. 
Still, that was a great Fall League showing for Tiedemann after an injury-riddled minor-league campaign, and he could play a big part with the Jays in 2024.
C.J. Van Eyk:
After missing all of 2022 and most of 2023, Van Eyk has reminded everyone why he was picked in the second round of the 2020 draft.
So far in the AFL, he has a 2.70 ERA in 13.1 innings pitched, along with a 21.1 K% and a 14 BB%. The walk rate and strikeout rate probably aren't where he wants them to be, but he's still getting outs nonetheless.
Van Eyk's last start was a tough one, finishing with a line of
2 IP, 3 H, 3 ER, 2 BB, 3 K
, which jumped his ERA from 0.74 to the 2.70 he has now. He'll have a crack at lowering that on Friday as Surprise will take on the Salt River Rafters, who hosted the Blue Jays last season.
Trent Palmer:
Like Van Eyk, Palmer underwent Tommy John surgery in recent times. The 24-year-old missed the second half of the 2022 season and much of the 2023 season after the operation.
Unlike Van Eyk, Palmer has struggled in the Arizona Fall League, posting a 21.32 ERA in 6.1 innings pitched. Walks have been a struggle for the 2020 draftee, as he has a 23.3 BB% in those few appearances. 
The 2024 season will be a big one for Palmer, as he'll be fully healthy and will likely start in Double-A with Van Eyk and some other interesting prospects. 
Conor Larkin:
The 2021 draftee hasn't pitched much in the Arizona Fall League, pitching just 2.1 innings and appearing in just three games. He has a 19.29 ERA in that stretch and hasn't pitched since October 13. I think it's safe to say he's been shut down for the season.
The 24-year-old pitched with the High-A Vancouver Canadians this season, posting a 4.30 ERA and a 3.35 FIP in 46 innings pitched. Pitching exclusively as a reliever, Larkin struck out 29.5% of batters and walked 10.9% of them.
It's likely he'll start the 2024 season in Double-A.
Fitz Stadler:
Stadler has the third-highest ERA on the Surprise Saguaros, but has been solid aside from his first outing, in which he was lit up for a few runs.
He has a 10.50 ERA in 6 innings pitched, striking out and walking the same amount of batters (21.9 K% and BB%).
Like Palmer and Van Eyk, Stadler was sent to Arizona due to missing time with an injury, missing all of the 2022 season and a large portion of the 2023 season.
The 26-year-old pitched the majority of the 2023 season with the Double-A New Hampshire Fisher Cats, posting a 4.08 ERA and a 4.11 FIP in 28.2 innings pitched, along with a 26.2 K% and a 14.6 BB%.
Damiano Palmegiani:
As you may have recently read here at Blue Jays Nation, Palmegiani will participate in the Arizona Fall League Home Run Derby this upcoming Saturday.
The 23-year-old has had a fantastic fall, slashing .246/.360/.570 with four home runs in 89 plate appearances. Moreover, he has a 27 K% and a 12.4 BB%, which are similar numbers to his season numbers with the Double-A New Hampshire Fisher Cats and Triple-A Buffalo Bisons.
Expect Palmegiani to start the season with the Buffalo Bisons, and who knows, maybe he hits so well that he gets the Davis Schneider treatment in 2024.
Dasan Brown:
From one Canadian to another, Brown has also had a pretty good fall.
The centre fielder is slashing .299/.360/.433 with a home in 75 plate appearances. He has a rather high K% of 29.3%, while only walking six times for an 8 BB%. Still, batting near .300 is no joke.
It was a rough season for Brown, who slashed .218/.309/.315 in 463 plate appearances with the Vancouver Canadians. He had a mini-breakout in 2022 with the Single-A Dunedin Blue Jays and High-A Vancouver, slashing .283/.383/.420 with nine homers for a 132 wRC+.
Still, it's far too early to give up on the 22-year-old outfielder, as all five tools could become plus or higher in the future.
Will Robertson:
Robertson was selected in the fourth round of the 2019 draft, and had a quiet but excellent season with the Double-A New Hampshire Fisher Cats.
The 25-year-old outfielder slashed .245/.323/.488 with 19 homers, along with a 9.7 BB% and a 26.5 K% in 412 plate appearances. His 19 homers actually ranked as the fourth highest in the organization, behind Orelvis Martinez, Palmegiani, and Schneider.
He's continued to excel in the Arizona Fall League, slashing .281/.468/.491 with three homers in 77 plate appearances, along with an even BB% and K% of 24.7%. Walks are high in the fall league, but walking 19 times in 77 plate appearances is just mind-numbingly crazy to me.
What's next:
The Arizona Fall League's regular season wraps up on November 9. The following day is the Play-In Semifinals, before the AFL finals on November 11.
The Surprise Saguaros are first in the league with a 15-10 record. So if they continue to win, they can automatically play in the finals, bypassing the Play-In game.
---
As always, you can follow me on Twitter, Instagram, and Threads @Brennan_L_D.
---