Daily Duce: A George Springer decision could be coming soon, Taijuan Walker talks about pitching for the Blue Jays, and more!
Daily?!?!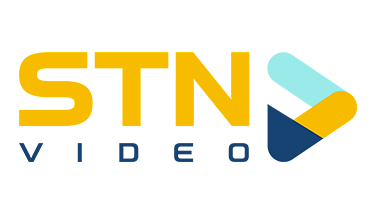 There's quite a bit going on right now! Before getting into the things that might happen, let's talk about the stuff that has happened…
On Monday night, the Blue Jays signed Tyler Chatwood to a one-year deal worth $3 million, pending a physical. It's an interesting buy-low option given the team plans to use him out of the bullpen rather than as a depth starter.
And then, on Tuesday, it was reported that the Blue Jays and Kirby Yates were close to a deal and that the former Padres closer was visiting the team's complex in Dunedin. Of course, nothing has been signed yet, but adding Chatwood and Yates to the bullpen in the span of a couple days would be a pretty significant swing for the Blue Jays.
Assuming the team operates with an eight-man 'pen, it would look something like this…
Kirby Yates (R)
Rafael Dolis (R)
Jordan Romano (R)
Julian Merryweather (R)
Tyler Chatwood (R)
A.J. Cole (R)
Shun Yamaguchi (R)
Ryan Borucki (L)
It looks like Ross Stripling is penciled into the starting rotation, but that can obviously change. There are also a handful of names like Anthony Kay, Jacob Waguespack, and Patrick Murphy who could either be in the mix for the 'pen or for the rotation down in Triple-A Buffalo.
Where does that leave a guy like Yamaguchi? Scott Mitchell suggested that the Blue Jays could be looking at eating his contract sooner rather than later…
He's owed $3,175,000 in 2021 and has a clause in his deal in which he can decline a demotion to the minors. So, if there's a roster crunch and the Blue Jays feel they have better options, the play would ultimately be releasing Yamaguchi from his deal, which would open up room on the team's 40-man roster.
Yamaguchi had a pretty ugly season in 2020, posting a 8.06 ERA over 17 appearances. To be fair, though, 2020 was a uniquely difficult time for a guy to make the move from the NPB in Japan to the big-leagues, so Yamaguchi was stuck behind the eight-ball a little bit.
I don't think it's certain the Blue Jays are going to simply cut ties and move on from Yamaguchi at this point, but it's a possibility.
Elsewhere, free-agent pitcher Taijuan Walker did a Q and A with David Laurila of FanGraphs and had some positive things to say about his time as a Blue Jay…
Laurila: You mentioned really liking Seattle because of technology and coaches like Pete Woodworth. How did Toronto compare?

Walker: "I feel like they had even a little bit more. Even though we were in Buffalo, they had it set up in the stadium, so after the game you could see the slo-mo video and the numbers. What kind of sucked is that they had all that stuff available, and I was only there for a month and a half. I didn't get a chance to really dive into it with [pitching coach] Pete Walker.

"In Seattle, we had a six-man rotation, so I was able to throw two bullpens if I wanted to. When I got traded, I was going to a five-man rotation, plus we were in a playoff hunt. It was, 'OK, I don't really have time to work on stuff now.' It was go-time, all the time."

Laurila: It sounds like you'd be happy to go back to either place.

Walker: "For sure. Especially… I mean, I feel like the Blue Jays are pretty far ahead of the game with all the technology, all the data, and the way they set it up. They're really prepared. Pete Walker is amazing. I wish I'd have had more time to work on stuff with him."
That's certainly some praise from Walker. Fans may scoff at the High Performance Department and the increased emphasis on using data in player development that the Mark Shapiro-led front office has prioritized, but there's no doubt that the players care about these sorts of things.
Being ahead of the game in the analytics department is key for getting players to stick around long-term, especially in a world in which so many guys are doing work with companies like Driveline Baseball. It does seem as though Walker would be interested in remaining a Blue Jay, but we haven't heard much in the way of rumours or talk on that front.
All eyes remain on George Springer, who, according to Jon Morosi, could make his decision this week. Further to that,
Shi Davidi and Ben Nicholson-Smith reported over at Sportsnet
that the Blue Jays are ramping up their pursuit of the outfielder. Those two reports would indicate that we should be close to a conclusion on this saga.
Should.
The Blue Jays have apparently offered Springer a contract worth north of $100 million, though it isn't near his asking price of $150 million. Word is the Mets have also offered Springer a similar deal, though how they would fit him under the luxury tax threshold at that cost is uncertain.
A few days ago
, Ken Rosenthal again stated that the Blue Jays are having a difficult time getting players to take their money and that the obstacle they have to navigate is around the uncertainty of where they'll be playing this year. As I've mentioned before, money talks, and if the Blue Jays go ahead and make a much better offer than the Mets, which they're nicely position to do given their payroll flexibility, one season or a few months in Dunedin shouldn't be an issue.
In that same post, Rosenthal had an interesting thought about Springer and former Astros teammate Michael Brantley coming in a package deal…
Free agents George Springer and Michael Brantley are close friends. They are represented by the same agency, Excel Sports Management. Imagine if the Blue Jays signed both in the kind of package deal more common in the NBA than Major League Baseball. Springer and Brantley would not only elevate the Jays' offense but also provide leadership for the team's young position players, transforming the franchise.
Brantley, of course, is a well-known player among the Blue Jays' front office given he's spent most of his career in Cleveland. Mark Shaprio acquired Brantley from Milwaukee back in 2008 as part of the return for dealing ace CC Sabathia.
Adding both Springer and Brantley would be an interesting swing for the Blue Jays. Though Brantley is probably best served as a designated hitter at this point, his metrics in left field over the past couple of years are passable. If the team added both, you'd have to think that another outfielder from the current group of Randal Grichuk, Lourdes Gurriel, and Teoscar Hernandez would be on the move to acquire a starting pitcher.
And, finally, we have this bombshell of a story from ESPN…
New York Mets general manager Jared Porter sent explicit, unsolicited texts and images to a female reporter in 2016, culminating with a picture of an erect, naked penis, according to a copy of the text history obtained by ESPN.

The woman, a foreign correspondent who had moved to the United States to cover Major League Baseball, said at one point she ignored more than 60 messages from Porter before he sent the final lewd photo. The text relationship started casually before Porter, then the Chicago Cubs director of professional scouting, began complimenting her appearance, inviting her to meet him in various cities and asking why she was ignoring him. And the texts show she had stopped responding to Porter after he sent a photo of pants featuring a bulge in the groin area.
The Mets have since let go of Porter from his position, but it's certainly disturbing that he was allowed to carry on in a position of power for this long after harassing a woman, especially given the fact that his acts resulted in her leaving journalism as a profession. Absolutely awful stuff.