Danny Jansen out for the regular season after undergoing surgery on injured finger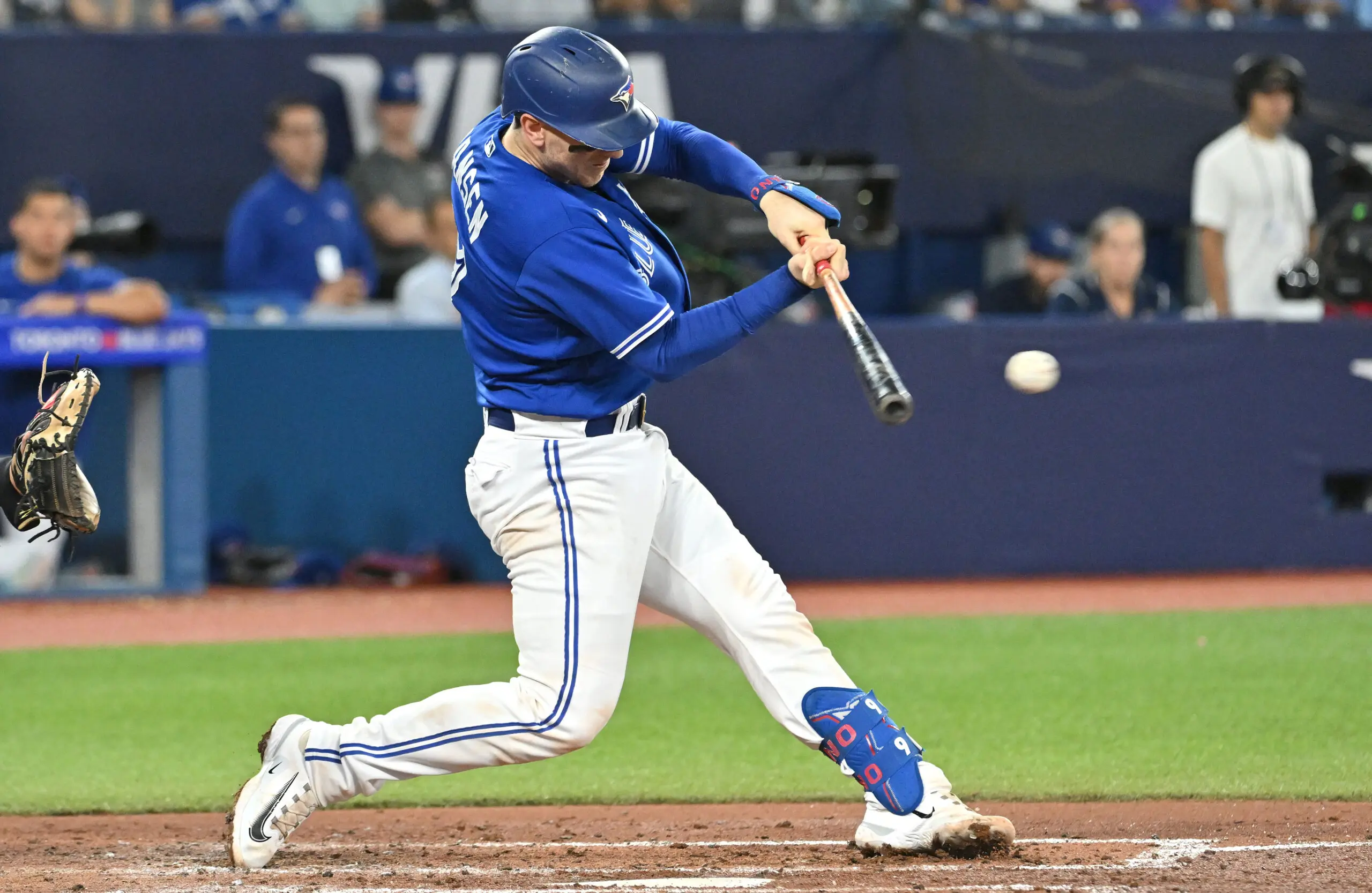 Photo credit:Dan Hamilton-USA TODAY Sports
Danny Jansen won't be a part of the stretch drive for the Toronto Blue Jays.
The team announced on Friday that Jansen underwent surgery on his injured finger this week and will miss the remainder of the regular season. The Blue Jays haven't ruled out the possibility of Jansen joining the team if they make the playoffs but everything beyond the month of September is TBD.
Jansen was placed on the 10-day Injured List last week while the Blue Jays were playing in Colorado. He was hit in the hands by multiple pitches over the months of July and August and finally suffered a finger contusion when a foul ball clipped him in his right hand while catching. He hit a two-run home run in that game and was lifted in favour of a pinch hitter for his next at-bat.
This is an unfortunate end to what's been an excellent season for Jansen. He spent some time on the Injured List in late May and early June but was very productive for the Blue Jays when healthy. The 28-year-old slashed a .228/.312/.474 line over 301 plate appearances with 17 home runs all while providing rock-solid defence and game-calling behind the plate.
The Blue Jays will carry on with a catching tandem that features Alejandro Kirk and Tyler Heinemann while Daulton Varsho has been doing work in catching gear in the event that he's needed as their third-string backstop. Varsho played 553 innings as a catcher over three seasons with the Arizona Diamondbacks but hasn't gone behind the plate since joining the Blue Jays.
---