Deadline Primer: The Bullpen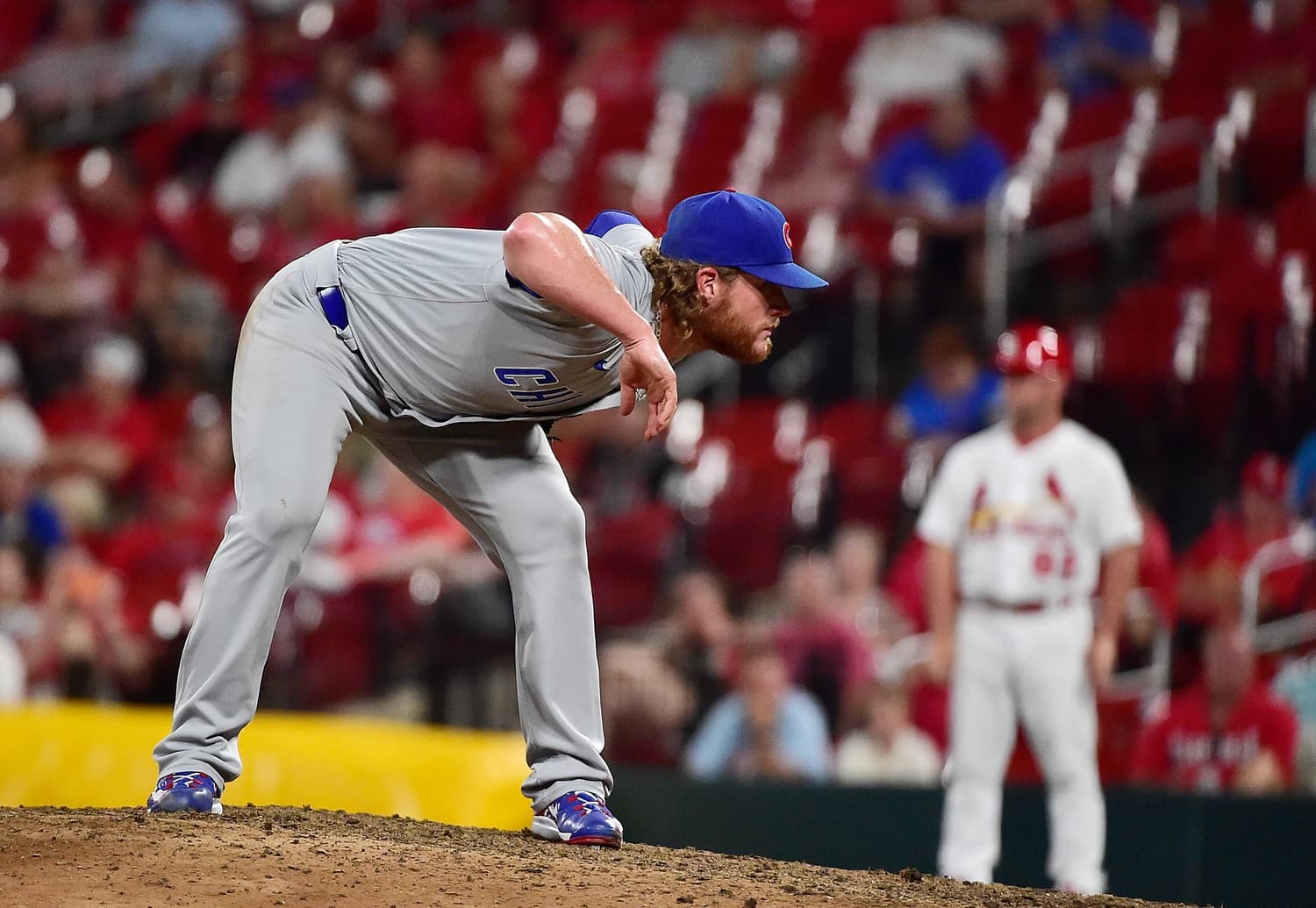 Photo credit:© Jeff Curry-USA TODAY Sports
Oh how we love to get our hopes up, it's a Trade Deadline tradition, after all. However, heading into the 2021 Trade Deadline, things feel a little bit different. The Blue Jays boast one of the game's most feared lineups to go along with one of the game's deepest farm systems. It's the perfect recipe for a little trade deadline drama.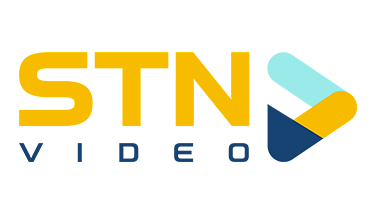 The biggest hole for this club since the very beginning of the season has been in the bullpen, and although Adam Cimber and Trevor Richards have done well to come in and bolster, it's very to say that GM Ross Atkins will be on the hunt for at least one more reliever. In 2020, The Jays were in a similar situation, as they approached the expanded playoff with minimal concern for falling out. They went out and acquired starting pitching depth in Taijuan Walker, Robbie Ray and Ross Stripling and used them to lengthen the bullpen. I would suspect another bulk reliever to be added to fold sooner than later to upgrade over Anthony Kay as the first man out and push relievers like the aforementioned Cimber and Richards back down towards the back end.
Tim Mayza has managed to turn things around and has put together an impressive campaign, and Trevor Richards has shown an ability to get left-handed hitters out with stunning regularity, but an upgrade over Taylor Saucedo seems to be logical, if not likely. Saucedo has been up and down through 11 appearances but seems to have found some level of comfort more recently. Still, adding more experience and sliding Saucedo down the depth chart can't hurt as The Jays push for a Wild Card spot in October.
Finally, the back end of the bullpen is probably the most important area in need of an upgrade. With the volatility of Rafael Dolis and the uncertain health of Ryan Borucki and Julien Merryweather, a proven leverage reliever will only improve the team's odds of, not only making it into but winning a one-off Wild Card game.
Here's a shortlist of potential candidates we could see in blue in the coming weeks…
The Reasonable Targets
Caleb Smith – RHP – Arizona Diamondbacks
Smith is a starter turned reliever who pitches bulk innings out of the D-Backs pen with regularity. He doesn't bring the heavy fastball that a lot of other guys on this list might, hanging around in the low 90s, but he does have a full repertoire of pitches which allows him to pitch through the order.
Richard Bleier – LHP – Miami Marlins
Bleier is another reliever that gets it done out of the pen with an average fastball, at best. What makes him intriguing is that he's spent most of his career pitching in AL East, first with the Yankees, and then with Baltimore. He hasn't had quite the same success he's had in the past with The Marlins this season, however, he's an experienced and reliable arm who excels in low leverage situations.
Steve Cishek – RHP – Anaheim Angels
Cishek is a former closer with nasty movement on his pitches. He doesn't get strikeouts the way he did in his younger years, but he pitches often, and he escapes damage by getting weak contact. In fact, he's only given up 1 home run this season in his league-leading 47 relief appearances. His base on balls numbers are high, but they always have been throughout his career, and he's always managed to escape frequent damage.
Chasen Shreve – LHP – Pittsburgh Pirates
Shreve is a ground ball pitcher with a split-finger fastball that has been absolutely baffling hitters this season. He's spent most of his career to this point bouncing around on the waiver wire and never really stringing together a whole lot of success, but it would appear that something in his arsenal has changed and allowed him to be successful in a way that he never has in his 8 years in the big leagues.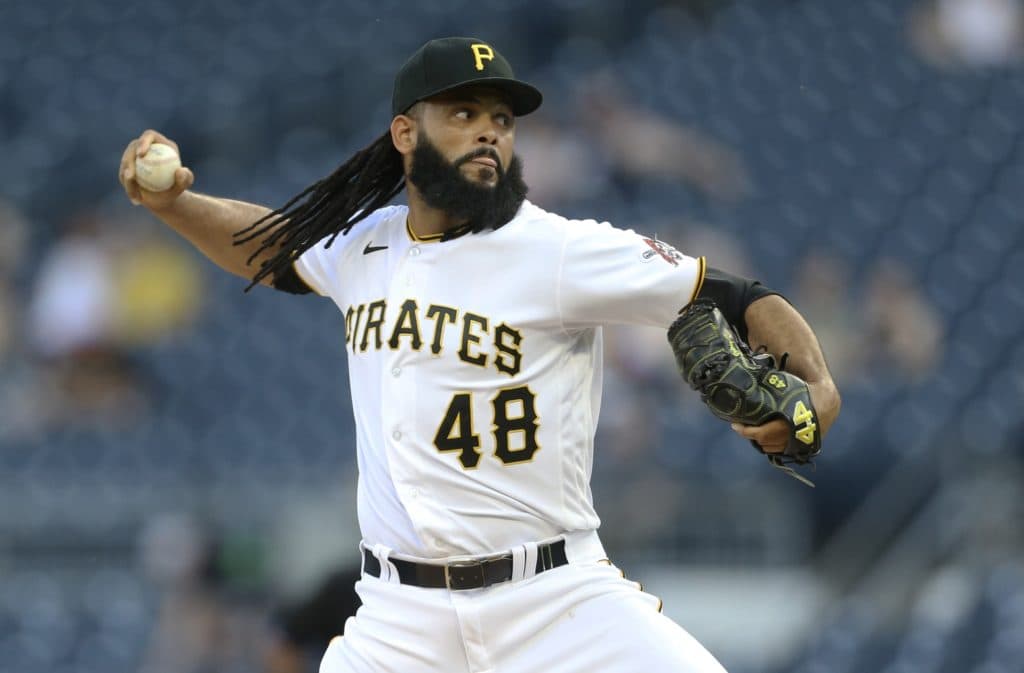 Jun 5, 2021; Pittsburgh, Pennsylvania, USA; Pittsburgh Pirates relief pitcher Richard Rodriguez (48) pitches against the Miami Marlins during the ninth inning at PNC Park. Mandatory Credit: Charles LeClaire-USA TODAY Sports
The Long Shots
Richard Rodriguez – RHP – Pittsburgh Pirates
Rodriguez has been on the radar of most Blue Jays fans over the past few weeks. He's under team control until 2024 and despite a heavy decrease in strikeouts, he's continuing to build on the success he had in the shortened 2020 campaign. Given the amount of control, The Pirates aren't in a position where they have to deal him, but he is 31 and The Pirates are not good. Maximizing his value could be too attractive to turn down.
Daniel Bard – RHP – Colorado Rockies
Bard is a name familiar to most Jays fans. He was, of course, a dominant up-and-coming reliever for The Red Sox, and the heir apparent to Jonathan Papelbon in the early 2010s. A failed attempt to transition to the starting rotation in 2012 derailed his career and he didn't pitch an inning in the major leagues for 7 straight seasons. After a great 2020, he returned to Colorado as their closer in 2021 and has put together another impressive season to date. His fastball is pushing triple digits and he's striking batters out nearly 30% of the time. Despite pitching at the most hitter-friendly park in the game, his home run rate hasn't changed from where it was in his mid-20s at Fenway Park, allowing less than 1 per 9IP.
Andrew Chafin – LHP – Chicago Cubs
Andrew Chafin seems to have flown under the radar for most people. He's had an up-and-down career, mostly with the Arizona Diamondbacks, but appears to have found a home in Chicago and has turned himself into one of the best relievers in the game. He features a slider that can be virtually unhittable and a fastball that he can add and subtract velocity at will. He induces ground balls at an astronomical rate, over 50% and doesn't seem to have any harder of a time against right-handed batters as he does left-handed batters. He has a mutual option in 2022, so he's not a true rental, but he's likely to decline given his dominance this season. And with the Cubs' Wild Card hopes rapidly fleeting, he could be a piece that fetches them a very decent return.
Ian Kennedy – RHP – Texas Rangers
Kennedy found himself closing games in Kansas City in 2019 after many years as a successful starting pitcher. After a strong season in 2019, he followed it up with a disastrous and shortened campaign in 2020. He found a new start this season in Texas where he once against took on the responsibility of closing games out. He hasn't done it in the way of a traditional closer, but he continues to impress, and while the guys with the big-time fastballs might garner more attention at the deadline, Kennedy might be an under-the-radar pick-up that slides nicely into the backend of the bullpen.
The Hail Marys
Scott Barlow – RHP – Kansas City Royals
Barlow might not sound like a name that would be listed under this category, but because he's under team control until 2025, it feels unlikely that the Royals would be willing to move the 28-year-old. He throws an upper 90s fastball with a wipeout curve that he uses to rack up strikeouts. At any point in the game, he's a guy you can rely on to get outs without giving up damage. And, as a bonus, he could be a guy who pairs with Jordan Romano to patrol the backend of the bullpen for the next few years. They both have unsettling stuff and don't allow hitters to get comfortable.
Craig Kimbrel – RHP – Chicago Cubs
Kimbrel has had a near-perfect season. He does have a team option for $16M(with a $1M buyout) for next season, but given how disappointing his stay in Chicago has been to this point, it feels like they'll want to get something out of him while they can. The list of suitors will be long. There isn't a team in the playoff race that couldn't use one of the greatest closers to ever play the game, especially on this type of run. Kimbrel sports a 15.6 K/9 and an 0.635 WHIP. He's as close to a guarantee as you can get in the game right now.
Brad Hand – RHP – Washington Nationals
If you recall, The Blue Jays had significant interest in Hand prior to the season before he signed a 1 year/$10.5M deal with Washington. He's put together a strong campaign on a team that's still clinging to hope in the NL East, but could become available if the Nationals slip back in the next week or ten days. Hand is a very typical closer who doesn't give up many hits, strikes out a ton of batters and gives up few runs. It's an easy fit for The Jays, given their previous interest, but like Kimbrel, there would be a long line of suitors if The Nationals do decide to sell him off.
Other Names To Familiarize Yourself With
Cole Sulser(BAL), Alex Colome(MIN), Kyle Zimmer(KC), Tom Watson(LAA), Mychal Givens(COL), Joe Mantiply(ARI), Andrew Miller(STL), Wade LeBlanc(STL), Dan Winkler(CHC), Dylan Floro(MIA), Daniel Hudson(WSH),