Deadline Primer: The Rotation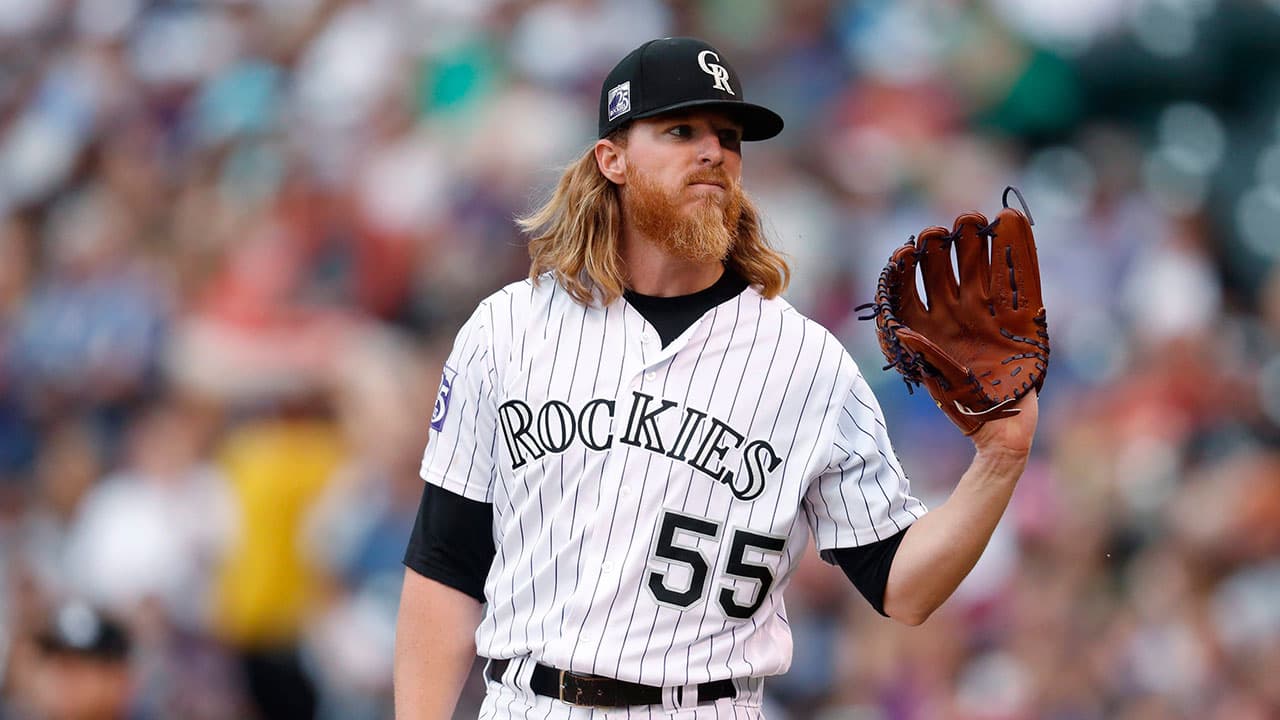 Before we get started, it's important to point out that the starting rotation options for this trade deadline are bleak at best. The likely strategy for most teams looking for pitching help will be to add to the bullpen, and The Blue Jays should be no different. But let's have a look at some of the potential targets if Ross Atkins and the front office do decide to venture into a heavy seller's market.
In 2020, the team added Taijuan Walker who had barely pitched in the two and a half years before becoming a Blue Jay. The acquisition cost was next to nothing, and the additions of starters-turned-relievers Robbie Ray and Ross Stripling were likely in the same vein. Walker went on to make six starts in a Blue Jays uniform and performed extremely well, exceeding all expectations. A similar, low-risk-high-reward move could be in the cards for The Jays this trade deadline, however, The Jays rotation is much more solidified this season than it was last.
Robbie Ray has emerged as the clear-cut ace of the staff, and despite a rough patch, Hyun-Jin Ryu appears to be getting back on track. A top of the rotation arm doesn't appear to be in the cards, nor does it feel necessary at this point in time, unless the player in question is coming with team control.
The Reasonable Targets
Jon Gray – RHP – Colorado Rockies
It's no secret, The Rockies are in full rebuild mode. Gray appears to be a prime candidate to move out given then he's having a good season, and over the course of his career, he's followed up almost every good season with a shaky one. He's big, he throws strikes and he's had success in a hitter's ballpark. The cost of acquiring him could be inflated due to the poor market and his $6M salary, but given the lack of flashy strikeout numbers and dazzling velocity, he might fly under the radar.
Danny Duffy – LHP – Kansas City Royals
Duffy is in the midst of one of the best seasons of his career, and with a long track record of reliable outings, he could end up being on the radar of a number of teams, driving up the cost of acquisition. The Royals are in the basement of the AL Central and Duffy will be a free agent at season's end, so it appears as though his 11-year run with the Royals will be over and he'll be available to the highest bidder.
Michael Pineda – RHP – Minnesota Twins
Pineda is a name familiar to most Blue Jays fans. He's not quite the same flame-throwing strikeout pitcher he was when he was with The Yankees before injuries threatened to derail his career, but he's still a serviceable arm who can eat innings at the back of a rotation. He's been victimized at times this year by home runs but has been otherwise able to limit baserunners, and sports at the very least an above-average ERA+ of 106. It's not the sexy add that many Blue Jays fans are hoping for, and he might not even be an upgrade over Matz, Stripling and Manoah at the back of the Jays rotation, but he could be the low-cost solution to add depth and maybe even pitch bulk outings from the bullpen.
The Long Shots
Kyle Gibson – RHP – Texas Rangers
Gibson is putting together an all-star campaign in Texas this season and is likely to be one of the most popular targets on the market. He has one more year on his contract after this one, which could eliminate some teams from the race, but will also drive up the price. His situation is not dissimilar to that of Lance Lynn's in Texas last season where they weren't in a position where he had to be moved, but when the right deal came along from The White Sox, they pulled the trigger. The move has paid off well for The White Sox and if the price doesn't get too out of hand I would expect The Jays to stay in on Gibson until it gets close to the end. Any rotation in the league improves by adding Gibson, so I would expect the cost to be great.
Sonny Gray – LHP – Cincinnatti Reds
Gray has long been tied to the Blue Jays as a guy they've been interested in. The Reds aren't exactly out of the hunt, but with the intensity of the race in the NL West, it might turn some teams off from making a late-season push, and The Reds could use this opportunity for a quick retool. Gray is an incredibly reliable arm who misses bats and limits damage year in and year out. He's been to the postseason, and he's been in late-season surges that have been both successful and unsuccessful. He has one more year on his contract after this season, plus a team-friendly option for the 2023 season. It means The Reds don't have to deal him, but it also adds value to The Jays who will need dependable starting pitching as they venture further into their potential championship window.
Alex Cobb – RHP – Los Angeles Angels
Once a future Cy Young candidate, Cobb missed the 2015 season and most of the 2016 season. It's been an uphill battle for him since then, but he's put together a respectable campaign in 2021. His strikeouts are up, his home runs are down and it's paying off for the big right-hander. Cobb will be a free agent at the end of the season, so the only question is; are The Angels willing to throw in the towel and start adding futures for pending free agents?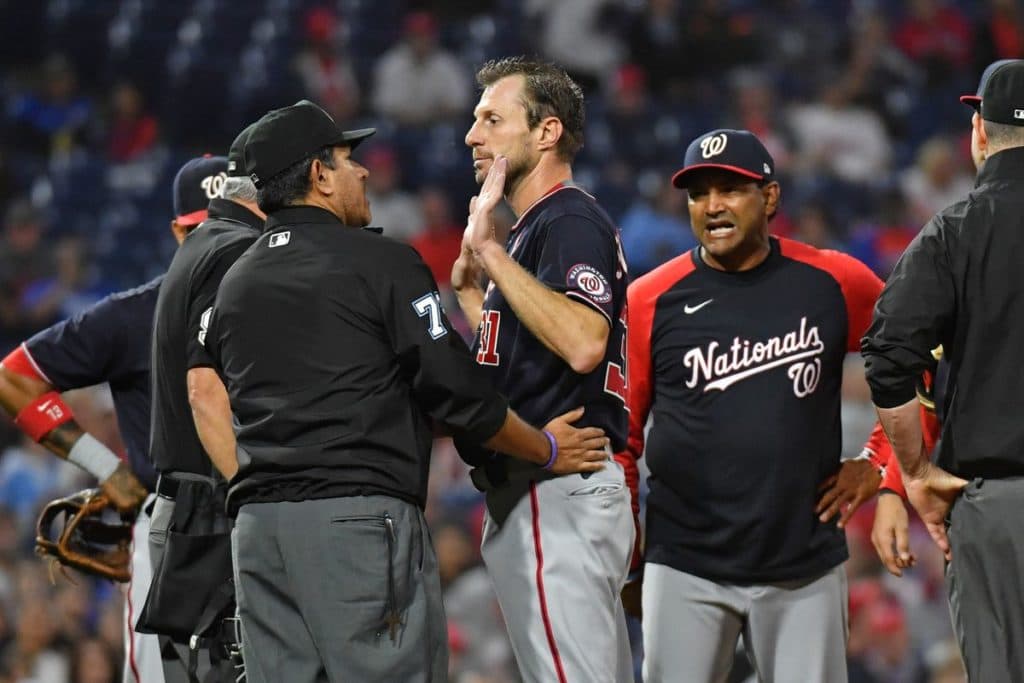 The Hail Marys
Max Scherzer – RHP – Washington Nationals
A lot of stars would have to allign for this to happen, but it's fun to dream about. There's nothing to dislike about Max Scherzer, he's a Cy Young winner, a World Series Champion and a future Hall of Famer. He's intense on the mound but beloved by his teammates. The acquisition cost would be astronomical, and he'd likely turn around and go straight back to Washington after the season anyways. Thinking about it logically, it's probably not the year to make a move of this magnitude, but the message it would send to the clubhouse would be deafening. The Nationals are still in the division race, though falling out of it rapidly, and could benefit greatly from the return if they were to trade him. Still, Boston, Chicago and Milwaukee all feel like stronger bidders than The Blue Jays would be.
Jose Berrios – RHP – Minnesota Twins
Berrios is a name we've seen The Jays circling around over the last month or so. The rumour-mill seems to suggest the price to acquire him would be Nate Pearson, and The Jays have clearly balked at that to this point. Berrios makes $6.1M this year, and is due for a hefty raise in arbitration in 2022 before becoming a free agent. Personally, I don't think he's worth anywhere near the ask, and I can't see The Jays making a move like that without closing in heavily on the second Wild Card spot over the next week. Berrios sports a 113 ERA+ which makes him an upgrade over Matz and Stripling, but paying one of your best pitching prospects for a fourth starter doesn't seem like good business.
Kyle Hendricks – RHP – Chicago Cubs
Hendricks is a curious case. He gives up a lot of hits and a lot of home runs and in both cases, he's given up more this year than in previous seasons. The Cubs have had a roller-coaster season so far, coming into the year expected to struggle, and then coming out of the gate strong. They've settled back into what will likely be pure sellers, with Bryan and Kimbrel being two of the most attractive available pieces. Hendricks comes with the lowest average fastball in baseball, sitting in the mid to upper 80s but it hasn't stopped him from being downright dominant in the past. He comes with a wealth of playoff experience and plenty of success in big games as well as team control through 2023, with a vesting option for 2024.
Other Names to Familiarize Yourself With
Matt Boyd(DET), Jordan Lyles(TEX), Wade Miley(CIN), Tyler Anderson(PIT), Merrill Kelly(ARI), Zach Davies(CHC), Jon Lester(WSH)