Don't dismiss Mitch White's future with the Blue Jays just yet
Photo credit:Nick Turchiaro-USA TODAY Sports
Following a midseason trade to the Toronto Blue Jays last season, Mitch White endured a rough inaugural campaign with the franchise, leaving many baseball fans to criticize the acquisition. But while he struggled to find his footing in 2022, that could prove to be a different story this season.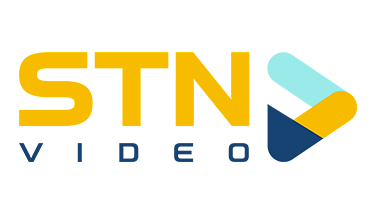 White, with zero minor-league options remaining, is currently slated to compete for the final spot in Toronto's starting rotation this spring alongside teammate Yusei Kikuchi. And given how each starter performed a season ago, it's understandable for the fan base to feel uneasy regarding this situation – nobody wants to witness either of them derail a potential division-title run.
But with veteran Johnny Cueto – who received interest from the Blue Jays earlier this off-season – off the market, signing a one-year deal worth $8.5 million with the Miami Marlins on Tuesday, it's becoming increasingly likely that either White or Kikuchi will occupy that No. 5 spot on Opening Day. Thomas Hatch, Drew Hutchison or Zach Thompson (acquired from the Pittsburgh Pirates) could also factor into the equation if injuries transpire. Things can change, of course, though the front office appears satisfied with its current starting options.
That probably isn't what most Blue Jays fans want to hear, and understandably so. But with White, in particular, betting on his chances of enjoying a bounce-back performance might not be a terrible idea.
Credit: Nick Turchiaro-USA TODAY Sports
The 28-year-old was quite effective with the Los Angeles Dodgers in 2021, posting a 3.66 ERA, 3.70 xERA, 3.83 FIP and a 16.2 per cent strikeout-to-walk rate difference over 46.2 innings (four starts, 17 relief appearances). He was also worth 0.5 fWAR, putting him on pace as a one-win pitcher across 100 innings.
White delivered on that projection this past season, earning a 1.3 fWAR in 99 innings split between the Dodgers and Blue Jays, although most remained focused on his concerning traditional metrics. He started strong with Los Angeles, registering a 3.70 ERA over 15 games, but hit a major roadblock after joining Toronto and faltered to an alarming 7.74 ERA in 10 appearances.
Granted, the right-hander wasn't perfect with the Blue Jays and narrowly escaped disaster numerous times with heavy traffic on the bases. So there's no denying he still has plenty of room for growth. He did, however, receive very little support from his defence at times, evidenced by his 3.76 FIP and 4.68 xFIP.
Keeping balls in the yard, at least for the most part, White produced a 0.63 HR/9 and a 5.7 per cent HR/FB ratio post-trade. He also induced a 45.8 per cent GB rate, the second-highest of his career. Unfortunately, most of those ground balls were directed to the right side of the infield – away from Toronto's best infield defender, Matt Chapman – where many of his misfortunes occurred.
Only Kevin Gausman (-11) earned a worse Outs Above Average from defenders behind him than White (-5) – who made 21 fewer appearances – among Blue Jays pitchers, according to
Baseball Savant
. But with an improved outfield defence consisting of Daulton Varsho, Kevin Kiermaier and George Springer, plus a full season of Whit Merrifield, neither hurler should be subject to as many defensive miscues in 2023.
The second-round selection from 2016 also stands to enjoy a better fate next season because of his impressive hard-hit (34 per cent) and barrel rates (5.6 per cent), which ranked in the 79th and 77th percentiles, respectively. His average exit velocity (87.9 m.p.h.) also placed in the 63rd.
White's encouraging underlying results are a perfect example of how traditional metrics don't tell the whole story. He was considerably more effective than his ballooned ERA would suggest, though since fans are often quick to determine a player's worth, they sometimes fail to dig deep enough.
It is also important to remember that White was acquired at the trade deadline rather than during the winter when he can fully adjust to changing organizations – and, more importantly, to a different country. The Blue Jays' coaching staff had just two months to familiarize themselves with the former Dodger before the regular season concluded, a less-than-ideal situation for any pitcher.
When Ross Stripling was acquired in 2020, the 33-year-old faltered to a 6.32 ERA across 15.2 innings but finished with a 3.70 FIP and a 4.10 xFIP, and he certainly morphed into a valuable acquisition in '21 and '22. And what about Robbie Ray? He was walking almost as many hitters as he struck out when acquired by Toronto and then turned into the 2021 AL Cy Young Award winner the following season.
This isn't to suggest that White will suddenly emerge as an All-Star next season. He will, however, benefit from enjoying a regular off-season – one without any lockout-related stoppages – and diving into the pitching lab at the franchise's player development complex in Florida with pitching coach Pete Walker and bullpen coach Matt Buschmann.
One area that Walker and Buschmann will likely focus on is White's fastball, particularly its location. Since the right-hander doesn't throw hard, he largely can't avoid damage when his four-seamer misses over the heart of the plate, which was the case last season, with opponents hitting .299 AVG (.265 xAVG) and .485 SLG (.393 xSLG) against it.
White's fastball – utilized 37.4 per cent against righties and 52.6 per cent against lefties in 2022 – can be an effective weapon if used correctly but more often than not, it's been overthrown or located incorrectly. And those must be two points of emphasis from Toronto's coaching staff this winter.
Without overpowering velocity or a high spin rate, the Blue Jays hurler probably shouldn't throw his heater more than 35 per cent of the time against both sets of hitters. He would also be better off attacking the upper quadrant of the strike zone much more frequently, increasing his slider's effectiveness in the lower half, especially versus right-handers.
That way, White can change a hitter's eye level at any point of an at-bat, preventing the opposition from sitting on either of his top two offerings. If successful, his 2023 strikeout rate will likely finish closer to his '21 version (24.9 per cent) instead of his '22 clip (17.7 per cent).
Another way for White to increase his swing-and-miss output is by continuing to develop his changeup, which earned the second-best run value (-2) amongst his pitch arsenal last season. Despite its effectiveness, it was the least-utilized pitch in his repertoire, with its usage sitting at 3.8 per cent.
The San Jose, Calf., native's changeup has gained additional trust since debuting in 2021, but there is still a long way to go before it can reach its full potential.
The Blue Jays encouraged White to increase his changeup's usage shortly after arriving from the Dodgers, and he compiled, throwing it a season-high 8.5 per cent in September. And while only six at-bats ended with that offering, it didn't allow a hit for the entire month, registering one punchout and a 20 per cent whiff rate.
Similar to his fastball, location remains a work in progress for White's changeup, as it repeatedly missed over the middle of the zone in 2022. But if he can consistently have it fall off the plate, outside to lefties and inside to righties, that could open several doors for him next season. He will need to stick with it through any rough spots it may encounter, though.
White wrapped up his third big-league season with an effective fastball-slider combo versus right-handers – and there's still room for improvement with that gameplan – but left much to be desired against left-handers. By reducing his four-seamer's usage and incorporating his slider and changeup more, that sentiment could change dramatically during his first full campaign with Toronto.
And with the right-hander's role still undetermined, there is no better time to make these adjustments than this spring.
---