End of season comparison: Raimel Tapia and Randal Grichuk, plus intriguing prospect Adrian Pinto
Photo credit:Getty Images
One of the most shocking transactions to come out of the lockout, the Jays traded longtime Jay Randal Grichuk to Colorado for Raimel Tapia and a prospect.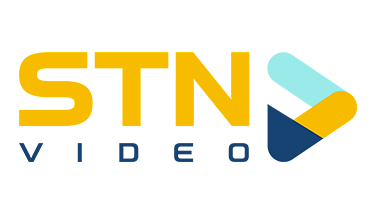 It's time to compare two more players. In this article, we'll see if the Jays were better off with Grichuk or Tapia.
Background:
On March 24th, 2022, the Blue Jays traded Randal Grichuk and $9,716,666 in cash to the Colorado Rockies in exchange for Raimel Tapia and second baseman/centre fielder Adrian Pinto.
At the time of the trade, Grichuk was set to make $9,333,333 in 2022 and $9,333,334 in 2023. The Jays took on Tapia's $3,950,000 contract, which, paired with the $5,383,333 sent to the Rockies this season, offsets the two salaries.
However, the Jays could non-tender Tapia, meaning he'd become a free agent instead of going to arbitration for his third and final time. I wouldn't do this if I were the GM, but if they did, the Jays would clear $5,000,000 of salary from this move. 
Both Grichuk's
and
Tapia's contracts would be off the books and the only money tied up would be the remaining $4,333,333 the Jays will have to send to Colorado. If the Jays do tender Tapia, which they likely will, his 2023 salary would probably come in somewhere around the $5 million mark.
Now it's time to compare their 2022's.
Randal Grichuk's 2022:
In his last season with the Jays, Grichuk slashed .241/.281/.423 with 22 homers in 545 plate appearances. He had an 85 wRC+ and a 0.1 fWAR. He didn't fare much better in the thin altitude of Denver.
In his first season with the Rockies, he slashed .260/.301/.423 with 18 homers in 529 plate appearances. This was good enough for an 88 wRC+ and a -0.2 fWAR. Moreover, his K% jumped back up to 23.6% from 20.9% in 2021. However, that K% was still below his career average K%.of 26.1%.
Grichuk is also solid defensively, as you can see by his 6 Defensive Runs Saved (DRS) in right field in 2021. This season though, he posted a 0 DRS and 0 Outs Above Average (OAA) in right field. The 31-year-old also had a -2 DRS and -2 OAA in centre field.
All in all, it was a subpar season for Grichuk.
Raimel Tapia's 2022:
One big reason why the Jays traded Grichuk (who isn't a fourth outfielder) for Tapia (who fits in nicely) is due to their handedness and approach at the plate. Randal Grichuk is a right-handed batter with a home run approach, which the Jays have plenty of. On the other hand, Tapia is a contact first guy who bats left-handed.
Tapia slashed .266/.293/.382 with a 3.8 BB% and an 18.4 K% in 425 plate appearances. Although he was successful 20 of 26 times in stolen bases last season, he only attempted 10 in 2022, with eight successful attempts.
Tapia also added seven homers, including an absolute nuke in Texas, as well as… well, you know which one I'm referring too.
Overall, Tapia finished with a 92 wRC+ and a 0.3 fWAR, which really just fluctuated all over the place this season. If not for needing to cover Teoscar Hernandez in right field, where Tapia cannot defend for the life of him, I reckon the fWAR could be higher.
Speaking of defense, we'll look at Tapia's defensive numbers starting in right field. He had a -4 DRS and a -4 OAA in 226.2 innings fielded, so yeah, not good there. I think it's partially why the Jays went and got Merrifield at the deadline, as he is a better defender at the position.
Elsewhere, Tapia wasn't nearly as bad. He had a 0 DRS and a surprising 2 OAA in centre field with 249.2 innings played there. Usually covering Springer, Tapia was actually solid there, although I wouldn't want him as a late-game replacement.
As for his natural spot, left field. The 28-year-old finished with a -1 DRS and a -2 OAA. Below average, but not bad in relative terms.
Overall, I think the Jays won this trade, as they can save $5,000,000 if they want to at the end of the season by not tendering Tapia. Even for comparison's sake, I think Tapia was the better of the two players, even without the home run total of Grichuk. His left-handed, contact approach at the plate is something the Jays
desperately
needed.
But wait, there's more!
Remember the name I mentioned earlier? Adrian Pinto? Yeah, he's a pretty darn good prospect.
Although he's only 5'6 (possibly an inch or two higher), the then 19-year-old won the Dominican Summer League MVP in 2021. There he posted a .360/.486/.543 slash line with three homers. Moreover, he had a
17 BB% and 8 K%
in those 224 plate appearances, quite crazy.
He made the huge jump to Low A this season, where he didn't look out of place. He slashed .242/.375/.363 with two homers in 194 plate appearances. He also has a 12.4 BB% and a 16.5 K%, pretty solid numbers for his first stateside season. Sadly, Pinto played his last game of the season on June 29th, due to an unknown injury.
As for his exit velocity numbers, Pinto had an average velocity of 79.91 mph. His hardest hit ball came in at 106.4 mph, and he had a hard hit percentage of 19.47%. This was one of the highest for non-college drafted players in a Dunedin Blue Jay uniform this season.
How did the Jays fare in this trade:
The Jays finessed the Colorado Rockies, arguably getting the better major league player, potentially saving $5,000,000 in payroll,
and
getting a pretty intriguing prospect. It's pretty safe to say that the Jays won this comparison.
The last article in this series will come tomorrow, and it'll future Yusei Kikcuhi and Steven Matz… That'll be fun.
As always, you can follow me on Twitter @Brennan_L_D.
---