End of season comparison: Yusei Kikuchi to Steven Matz, a tale of change and qualifying offers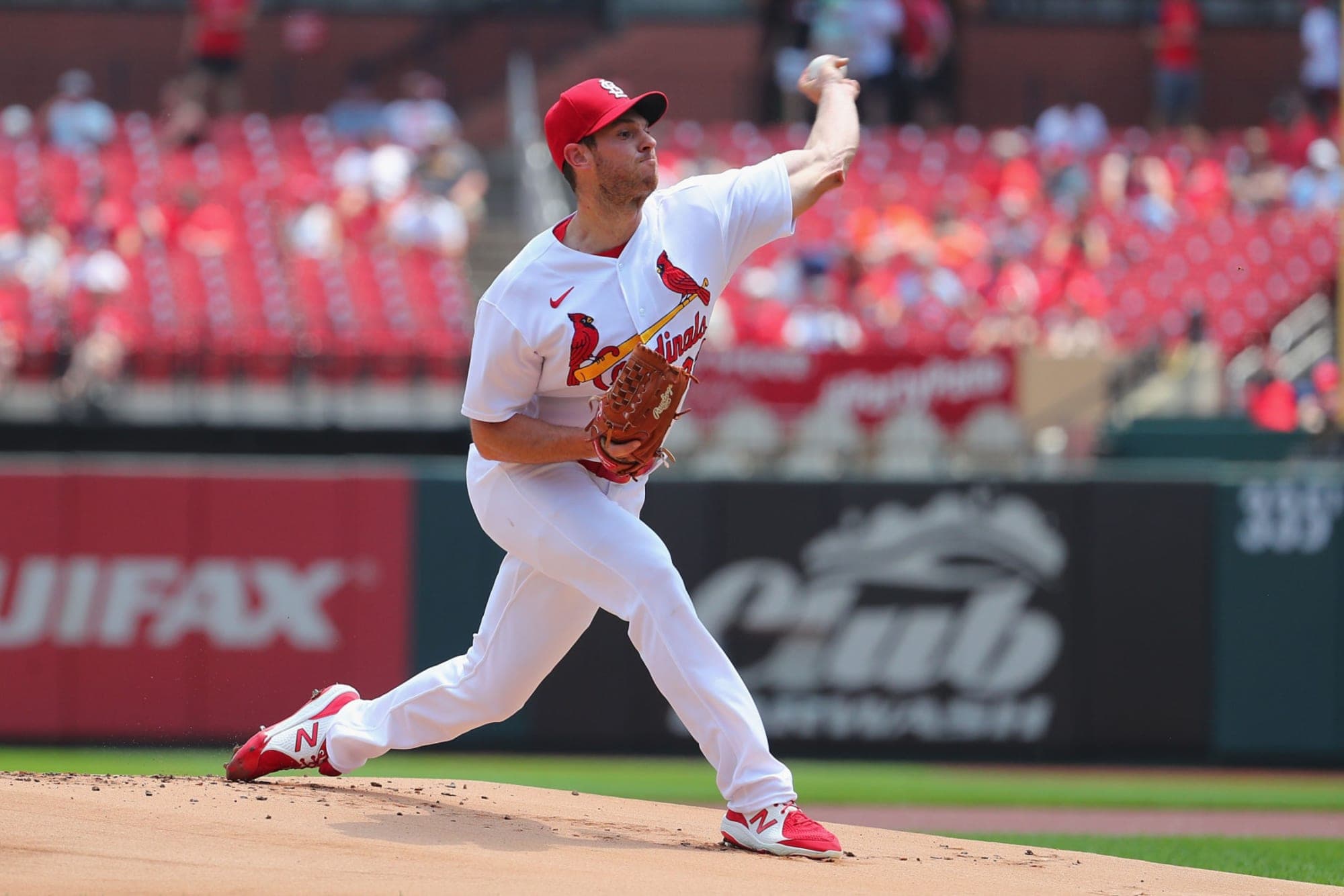 We've run through all the good comparisons, and now we're left with Yusei Kikuchi and Steven Matz. Yay.
So yeah, getting this out of the way quickly, neither of these guys had a good season… sort of. It took a change mid-season to help them perform better.
Unlike the other three articles in the series, there are no prospects in this article. However, there should have been, but we'll get to that. Here's the background.
Background:
The Blue Jays traded three prospects, Sean Reid-Foley, Yennsy Diaz, and Josh Winckowski for Steven Matz on January 28th, 2021. The lefty had a solid season in 2021 with the Blue Jays and cashed in during the 2021-22 off-season, signing a four-year, $44 million contract with the St.Louis Cardinals.
Yusei Kikuchi spent three seasons with the Mariners, positing "meh" statistics with the team, before signing a three-year deal with the Blue Jays worth $36 million.
Steven Matz's 2021:
Looking at Matz's 2021 first, he finished the season with a 3.82 ERA and 3.79 FIP in 150.2 innings pitched. While his 22.3 K% was about average, he had a solid 6.6 BB% which meant he let runners get a free pass.
It was a fairly streaky season for the then 30-year-old lefty. At some point, he looked like it could be his best year, while he got lit up at other points. Overall, it was a solid season where he posted pretty good numbers for a guy who was penciled in as the fifth starter.
Unlike the other two free agents we've covered, Matz didn't receive a qualifying offer, even though he probably should have.
Yusei Kikuchi's 2021:
It may be hard to fathom after watching his 2022, but Yusei Kikuchi was actually an all-star in 2021.
Up until he was announced as an all-star, he had a 3.18 ERA and 4.30 FIP in 93.1 innings pitched. Kikuchi also had a 25.4 K% and an 8.5 BB% in that time frame and looked to be having a solid season in his contract season.
After the announcement of the all-star nod, Kikuchi posted a 6.22 ERA and 5.07 FIP in 63.2 innings pitched. Furthermore, his K% decreased to 23.3%, while his BB% increased to 10.3%, an issue still prevalent in his game.
Kikuchi finished with a 4.41 ER and 4.61 FIP in 157 innings pitched, with a 24.5 K% and a 9.3 BB%. His ERA was the lowest in his three-year MLB career (and still is), while his 4.61 FIP was the second lowest of his career. His lowest FIP came in 2020, as it sat at an impressive 3.30.
So the blueprint for a good pitcher was certainly there, maybe Pete Walker could help?
Yusei Kikuchi's 2022:
Uhhh, not quite. In 2022, Kikuchi finished with a 5.19 ERA and 5.61 FIP in 100.2 innings pitched. His BB% sat at the highest it ever had at 12.78%, but his K% increased to 27.31%, so that's progress!
He had a 5.25 ERA and 5.94 FIP in 82.1 innings pitched as a starter. His 24.5 K% and 13.2 BB% weren't great, especially the latter. In the month of May, Kikuchi showed
why
he was given a $36 million deal, as he posted a 2.36 ERA and 2.62 FIP in 26.2 innings pitched, but overall he struggled as a starter.
Then the Jays moved him to the bullpen on August 18th.
From then to the end of the season, Kikuchi had a 4.21 FIP (possibly a 4.18 FIP) and a 4.82 ERA. More importantly, the 31-year-old lefty had a
39.76 K%
and a 10.84 BB% as a reliever, which once again showed off the promise he has.
Coming into Wednesday's final, Kikuchi also had a 2.26 xFIP, which normalized the home run to fly ball ratio (HR/FB). Kikuchi's stood at an astounding 40%, which means that 40% of flyballs were homers.
I dislike expected statistics, but if Kikuchi can avoid barrels next season, there's a good chance he'll have much more success as a reliever.
Steven Matz's 2022:
After signing that great deal, Matz had a rough 10 starts, before being moved to the bullpen after an injury. He finished the season with a 5.25 ERA, but a much better FIP of 3.78 in 48 innings pitched. The 31-year-old lefty had a 26.1 K% and a 4.8 BB%, which actually isn't that bad at all.
Since coming back from injury and pitching out of the 'pen, Matz has posted a 1.69 (nice) ERA and 2.55 FIP in 5.1 innings pitched. Matz only has a K% of 14.3% but has continued to avoid the walks, as his BB% sits at 4.8%.
While overall his season is one to forget, there were definitely some positives, albeit in a small sample size.
Matz should've gotten a qualifying offer:
Let's just ignore 2022 for a second. Matz's 3.82 ERA and 3.79 FIP in 2021 would have been the highest for those two stats if he
was
given a qualifying offer. However, what was the real harm in doing so?
Yes, he would have likely accepted the $18.5 million, one-year deal, but the guy put up pretty solid numbers in 2021 and has a track record. Furthermore, if he hadn't contracted COVID during the season, his numbers very well could've been better. Add in the fact that he had already spent a season in Toronto, and he could have replicated his 2021, perhaps even bested it.
It's not like Toronto was scared to throw around that type of money on a fifth starter, as they literally signed Kikuchi to a $36 million dollar front-loaded contract. Matz would've made roughly $2.5 million more than Kikuchi's $16,000,000 in 2022 had he accepted the qualifying offer.
If he didn't accept it, the Jays would have been entitled to
another
compensation pick, likely around the high 70s. They already had a fantastic draft, imagine if they had
another
Top 80 pick?
They can't let this opportunity slip past them:
Just like Matz, the Blue Jays projected 5th/6th starter for the 2022 season is once again outplaying expectations, this time to a larger extent.
We here at Blue Jays Nation have used the phrase "no-brainer" when it comes to offering Ross Stripling a qualifying offer. The 32-year-old accountant had a 3.01 ERA and 3.11 FIP in 134.1 innings with the Jays in 2022. While his K% of 20.7% wasn't high, he did a fantastic job of limiting the BB% to just 3.7%.
There seems to be a misconception that Stripling came out of nowhere, which no, no he did not. Prior to the year in which he was traded, he had a 3.51 ERA and 3.60 FIP in 387 innings pitched with the Dodgers. This included his 2018, where he had a 3.02 ERA and 3.41 FIP in 122 innings pitched, netting him an all-star appearance.
He obviously had a bad 2020 and started the 2021 season rough before making adjustments which saw his numbers improve drastically before an injury.
While his numbers improving
this
much may be a surprise, Stripling has been a damn good pitcher in the MLB for five and a half seasons in his seven-year career.
I'd rather the Jays outright sign him to a multi-year deal, but if they don't, a compensation pick would be slight compensation for who I believe to be the MVP of the team. They must learn from their mistake of not giving a qualifying offer to Matz last season.
How did the Blue Jays fare?:
Other than not getting a compensation pick… the jury is still out there. If Kikuchi moves full time to the pen next season and continues to build on what he's shown the past month and a half, the Jays may have found someone.
Furthermore, while he made $16 million in 2022, he'll only be making $10 million for each of his two remaining years, a much easier contract to stomach.
Either way, let's just hope Kikuchi puts 2022 behind him and excels in 2023.
As always, you can follow me on Twitter @Brennan_L_D. You can tell just how much his teammates love him and are rooting for him. He's a team player as well, offering to be optioned (he apparently has to consent to it per his contract) if he thought that would help the team.
---