Erik Swanson has reportedly been activated off the Injured List, Jay Jackson optioned for the fifth and final time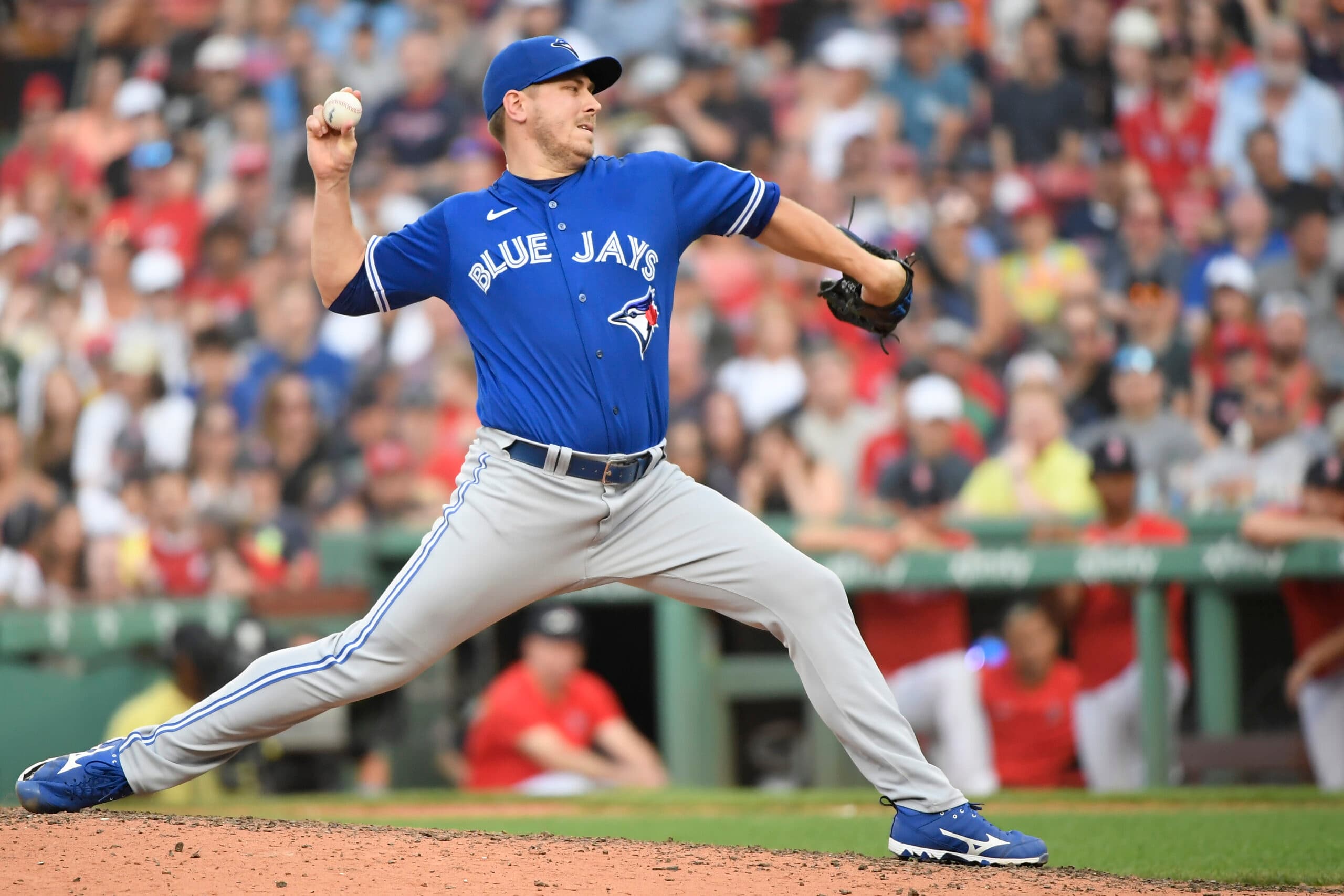 Photo credit:Bob DeChiara/USA Today
The strong Blue Jays bullpen is getting even stronger.
According to Eric Treuden of the Jays Jorunal, Erik Swanson is being activated from his injured list stint, while the Blue Jays are sending down Jay Jackson.
The 30-year-old Swanson has been great for the Blue Jays in 2023, posting a 3.10 ERA and a 3.28 FIP in 58 innings pitched, along with a 29.4 K% and an 8.3 BB%. While he's been great this season, he hasn't been one of the league's best reliever like in 2022, where he posted a 1.68 ERA and a 1.85 FIP in 53.2 innings pitched with the Seattle Mariners.
Swanson was placed on the 15-day injured list on August 27th due to thoracic spine inflammation, which actually sounds quite terrifying/painful. Thankfully, he only needed one rehab game where he pitched an inning facing the minimum with one strikeout.
Jackson, 35, has been a revelation for the Blue Jays this season. The spring training invitee was cut during the last rounds, but eventually re-signed with the Jays and earned himself a 40-man roster spot due to his spring training.
So far in 2023, he has a 2.36 ERA and a 4.24 FIP in 26.2 innings pitched, along with a 24 K% and a 7.7 BB% Jackson had a stretch of 14 innings pitched where he didn't allow a single earned run from July 6th to August 11th, but struggled over his next three starts giving up six earned runs in just 3.1 innings pitched. Thankfully, Jackson has gotten back on track in his last three appearances, as he hasn't given up a run.
This is the fifth time Jackson has been optioned in 2023. If he's called back up, he'll have to be designated for assignment to head back down to the minors, as teams are only allowed to option a player five times in a season.
Bowden Francis is in a similar situation, as the 27-year-old has pitched phenomenally this season (1.69 ERA, 3.76 FIP in 32 innings pitched), but has been optioned four times this year. It appears that the Jays preferred Francis' ability to spot start in this case.
This definitely won't be the last time we see Jay Jackson with the Blue Jays, even if we may not see him again in 2023. He has been great this season, and if the Jays are to make the playoffs, Jackson certainly played a role in them making it.
---
As always, you can follow me on Twitter, Instagram, and Threads @Brennan_L_D.
---