Evaluator Consensus: Blue Jays Top Prospects
Every year, once the highest-profile professional prospect sources drop their lists, I use a points system to arrive at a rough consensus by aggregating their rankings. This is always a rough process because list length varies by source. This year slightly more so due to a small inconsistency in method and the Chapman trade having fallen in the midst of prospect season. Still, I tackled it.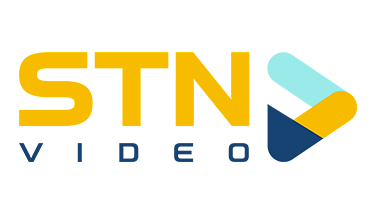 The problem here is obvious: Mitchell goes to 50, BA now goes to 40, Pipeline is 30, Fangraphs is basically ever how many they feel like discussing (in this case, 37), Law goes to 20, and BP a mere 10. Compounding this is that a few of the players traded to Oakland in the Matt Chapman deal come out of the rankings, so none of these lists are what they started out.
For example, I literally only have seven names from BP (for reasons I'll get to in a moment). I address this by using a 30 point scale (i.e. #1 on the list gets 30 points, #2 gets 29, and so forth) This results in a list with tiers as the guy who might have been the 8th guy on a new BP list or the 21st guy in Law's estimation gets no points and that might mean that as you go down the list the rankings get rougher – but that's the nature of prospect rankings anyway. The one other complication has to do with Nate Pearson.
By the traditional method of evaluating rookie eligibility, written for the days when teams exploded their rosters in September (and thus doesn't count September service towards the eligibility limits) means Pearson still qualifies. But if you hold that the "September doesn't count" stuff rationally should no longer apply then Pearson no longer makes the cut. Three of my sources took the former approach, three took the latter. It really makes it impossible to include Pearson in this because it simply skews things too much. For the record, he fell no lower than 4th on the lists that included him. By the same method, BA also included Thomas Hatch – but I ignored that as well.
So what follows then has a tier of 15 players who appeared on at least 5 of the 6 lists, and there are 28 in all that appear on at least 2 of them. Some of this will be really obvious, but there are some surprises here as well. I will refrain from saying much, if anything, in terms of scouting reports since these are widely available (three of my six sources are not behind paywalls) and there's virtually nothing I can add except maybe occasionally a statistical observation. Rather, I'll stick to making guesses about where they will be assigned and what the team will be looking for as the season progresses. I won't bother with the trope of a reverse-order revelation.
Mar 13, 2021; Dunedin, Florida, USA; Toronto Blue Jays catcher Gabriel Moreno (70) runs to first base on a fielders choice during the second inning against the Baltimore Orioles at TD Ballpark. Mandatory Credit: Kim Klement-USA TODAY Sports
1. Gabriel Moreno – 180 points – C, R/R, 22 – The unanimous #1 ranking. As you surely know he was dominating AA last year until a mid-season hand injury erased basically the rest of his season. Certain to begin the season at AAA, some speculate that in the second half he might get some MLB time but there are plenty of good reasons to not do that unless he's having a Vlad-type season that just cannot be held back.
2. Orelvis Martinez – 173 – SS, R/R, 20 – Finished last year with 27 games at High-A Vancouver. He had less success in terms of contact there than he'd had in Dunedin but the power was there. The noise out of Florida is that there's a real chance that they will go ahead and move him up to AA given how impressive his spring has been. This would be aggressive but I'm not in a position to question their judgment. If he does go back to Vancouver, it won't be for long. Also, there's reporting that he will get some work at 2B given the path at both SS and 3B (the positions he's been playing) are not current areas of need for the big league team. My personal hunch is that when one or both of Gurriel and Hernandez leave via free agency after 2023, he may very well end up out there. Five of six sources had him #2.
3. Jordan Groshans – 169 – SS/3B, R/R, 22 – Ranked #3 (after the Pearson adjustment) on five of six lists. Was good but not dominant at AA and now has 146 MiLB games played in his career. Almost certain (assuming health) to open with the Bisons, he'll be looking to refine his power production in-game, and likely get more defensive reps at 3B – and possibly some other positions. One of these guys will be the presumptive successor to Matt Chapman but they can't both be that so the organization will be exploring which is better suited and which can more easily be above average somewhere other than short and third.
4. Ricky Tiedemann – 152 – LHP, 19 – this one surprised me a bit, though I do not dispute it, the 2021 3rd rounder has created a ton of buzz with added velocity since the draft and his ranking certainly benefits from having two guys who were routinely ranked ahead of him heading to Oakland. Should be a key part of the Dunedin rotation. Ranked 4th, 6th, and 7th among all lists.
5. Otto Lopez – 146 – 2B/CF, R/R, 23 – Has not insignificant reps at SS and the outfield corners and even 3B – but being able to make an impact while playing good defense at #B and CF is certainly enough to get you a major league job which is why he's on the 40. Doubles power, good speed, and good on-base skills. He'll polish his game at Buffalo while waiting for an opening in Toronto and probably is the first hitter up should a need arise.
6. Leonardo Jimenez – 128 – SS, R/R, 20 – A natural SS who may nevertheless be crowded out to some other position – probably 2B – if he remains in the organization. He got into 54 games for Dunedin and was quite good except for the complete absence of in-game power, I expect his near-term future is tied to Orelvis. If Martinez starts at AA, Jimenez will go to Vancouver for sure (not in small part by upward pressure from beneath from other SS prospects). If he doesn't, it's not impossible that Jimenez will open with the D-Jays so they can maximize SS playing time for both. But also, he won't be there long if that's how it happens.
7. Sem Roberrse – 118 – RHP, 20 – Seven of his 21 starts in 2021 came for Vancouver, and the results there were mixed. There's a pretty good case for letting him go back there and gain some momentum towards a AA promotion. It's not entirely impossible that he's showing himself ready this spring. He might be among the candidates to replace Ryu in 2024 if all goes well.
8. Manuel Beltre – 116 – SS, R/R, 17 – for a guy who played in the DSL last year, he provoked a lot of chatter and the team loves what they have in him. But he'll likely spend the bulk of this season in the Gulf Coast League complex and he's 4-5 years away from the majors at best.
9. Irv Carter – 111 – RHP, 19 – The 2021 5th rounder that many were calling a steal at that slot, this is a few spots higher than I would have expected (which is somewhere mid-teens) basically because BP had him #6 (well, 9, but I've explained this). But he's done nothing to suppress the buzz and, like Tiedemann, will likely be part of the D-Jays regular rotation.
10. CJ Van Eck – 105 – RHP, 23 – This was the first real shock to me. Yes, this is partly due to the top of the list being thinned some but I hadn't gotten the "buzz" that the professional evaluator class saw him quite this high.  His 19 starts reflect better ratios than his ERA would suggest but his season really went sideways for a month (June 29-July 28) during which he gave up 29 runs in 23 innings. Then he got it together in august before going down with an injury that would result in the need for Tommy John surgery which will basically cost him all of 2022. Still, outside that stretch, his ERA was 3.61 and apparently, evaluators think that's more reflective of his future.
11. Estiven Machado – 92 – SS, S/R, 19 – there may be no one on this list about who many of us – pro evaluators included – know less about since he missed effectively all of 2021 with hamstring issues so it's a reflection of his tools and projection that he still ends up this high on such a list given how few "looks" anyone outside the organization has had. His one at-bat last year came in the Gulf Coast League and one assumes he'll go back there this year and try to distinguish himself among the crowded group of Latin SS prospects in this system.
12. Samad Taylor – 90 – 2B, R/R, 23 – The most divisive player on the list, as high as #5 for BP, all the way down at #32 for Fangraphs. Some feared the Jays would lose him in the now-canceled Rule 5 draft questioning what the team was seeing that led them to leave him unprotected. Part of this is likely that his noted power explosion was largely confined to a three-week period in June while his elevated K rate lasted all year. This season will be a "great job, now do it again" sort of make-good challenge. He'll be a phone call away at Buffalo, developing his defensive versatility (an ongoing project).
13. Miguel Hiraldo – 85 – 2B, R/R, 21 – signed as a SS, he's still getting some reps at third but second base looks like his long-term home if he has a long term, particularly given there are six shortstops in the top 15 Jays prospects according to this list. Hiraldo was disappointingly mediocre last year in Dunedin and will likely repeat the level until/unless he hits like a top prospect should.
14. Rikelbin De Castro – 84 – SS, R/R, 19 – That's not a typo, this is his spelling. Through his first 66 at-bats, stretching into his first game in August, he wasn't hitting anything at all – then he caught fire and ended up hitting .400 in August. He's the tail of the string that starts with Martinez, if Orelvis is in AA then Jimenez is in Vancouver and De Castro will get the bulk of his reps in Dunedin and there's more to go around for Beltre and Machado in the Complex. This may or may not be an Opening day thing but it certainly looks like how most of the season will unfold.
15. Adam Kloffenstein – 81 – RHP, 21 – He got 101 IP in Vancouver last year and was wildly inconsistent, both game to game and often inning to inning. I've seen speculation that he'll move up to AA anyway but I don't see it. A guy with a 6.22 ERA and no trajectory of improving as the season went on moving up to face AA hitters seems like a non-starter to me. Take 6-8 starts back with the Canadians and show me you figured some things out first.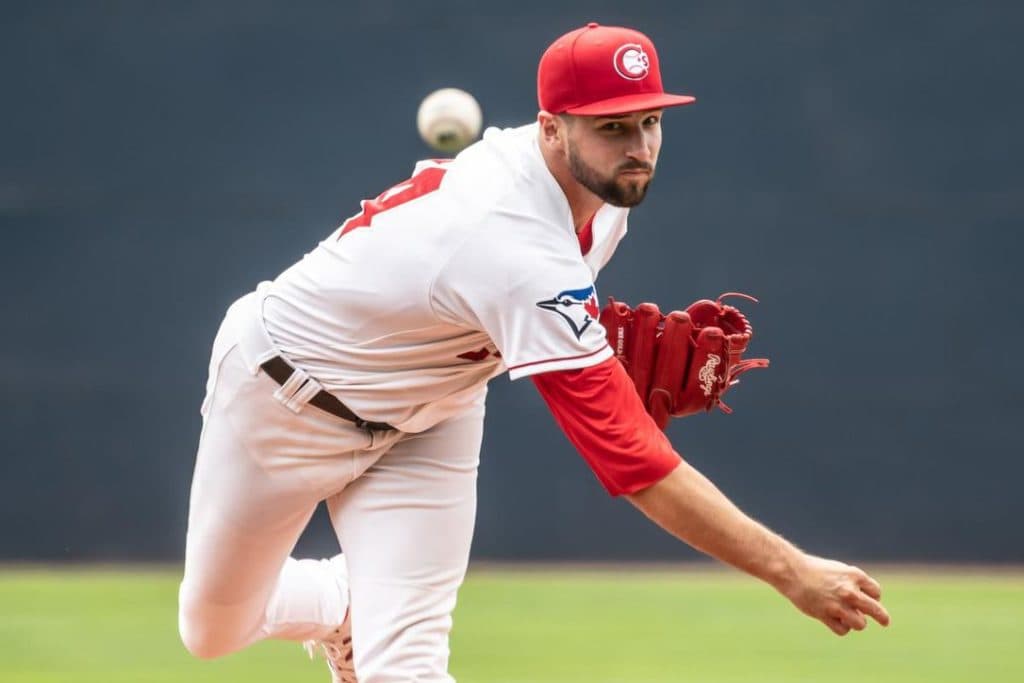 (You'll note from the points that we're about to move into the second tier. The gap between 15 and 16 is larger than the gap between 16 and 23)
16. Dahain Santos – 55 – RHP, 19 – The further down the system you go, the more you have to be careful about over-scouting ratios (walks and strikeouts, in particular, can mislead due to the quality of competition) but still, Santos' 53/12 ratio of strikeouts to walks in 35.1 IP in the GCL are in alignment with the praise he's getting from observers. Seems certain to get a rotation spot in Dunedin if healthy.
17. Bowden Francis – 51 – RHP, 26 – Far and away the biggest shock on the list for me, and I'd thought I was higher than most on the guy. On my personal list he's #25 and I'd mused that maybe i had him too high. He's boosted her by Fangraphs having him at #10. He'll be in the middle of the Buffalo rotation and given his status on the 40 man roster it's not out of the realm of possibility he'll get a cup of coffee this year (though he starts the year behind hatch and Kay on the depth chart).
18. Chad Dallas – 48 – RHP, 21 – Last year's 4th round choice has not (like Tiedemann and Carter) yet thrown a professional inning but he's two years older than they, and the Dunedin field is really crowded with worthy starter candidates so I've penciled him in to go to Vancouver, but of course, spring performance may be determinative.
19. Youver Zulueta – 45 – RHP, 24 – I'd had my suspicions, and predicted, that being the oldest pitcher in his similarly situated cohort – and given that the Jays have to decide his 40 man status next winter – the case was pretty strong he'd break with Vancouver. Upon my inquiry, Scott Mitchell agreed with my reasoning but said the chatter at camp didn't support that. I still think the bulk of his season will be with the Canadians and could see a scenario in which his last few appearances are in AA if all goes well. I'm quite high on the big Cuban, Mitchell has him at 12 and I'm a tick over that (not that my list really matters) so this ranking surprised me a bit.
20. Yhoangel Aponte – 40 – CF, R/R, 18 – Literally no one on this list I know less about. But making the Top 20 implies he's well regarded enough to make the jump from last year's Dominican team to Florida for the upcoming season.
21. Eric Pardinho – 39 – RHP, 21 – The one time Top 10 prospect has been battered by injuries (and surpassed by newer acquisitions), and his impressive 2018-2019 seems a long time ago. But reports are that he's fully healthy again and looking like his old self, or better, in Florida this spring. If fully healthy he's a favorite for the D-Jays rotation.
22. Hayden Juenger – 37 – RHP, 21 – You see a lot of speculative discussions about who's going to be the first 2021 draftee to make the majors, and of course, no one mentions the 6th round pick with 20 bullpen innings in High A. But if the Jays had somewhat less bullpen depth, I'd bet on Juenger as a sleeper to slip in and grab that honor. Assuming they keep him in the bullpen which I have no info about either way but seems unlikely. Last year in those 20 IP, he allowed just 11 hits and 4 walks while striking out 34. He'll surely break camp in AA and production like that puts him on the radar.
23. Hagen Danner – 34 – RHP, 23 – Speaking of bullpen depth, there's this guy. After an unproductive 3 seasons finding out he couldn't often hit professional pitching, Danner went back to the mound and it was like he'd never left. He was added to the 40-man this winter which, to make that move for a High-A reliever says the team sees him with a higher ceiling still, likely late-game potential. Expect him to be part of a pretty amazing bullpen at AA.
24. Adrian Hernandez – 28 – RHP, 22 – It's by happy coincidence that I can keep talking about the AA pen because this guy will be there too. An average or slightly plus fastball combined with a show-stopping change resulted in a three-level advancement in 2021, and a combined OBA under .200 to go with a WHIP under 1.0 and 15.6 K/9.
25. Sebastian Espino – 22 – IF/OF, R/R, 21 – By now you may know his history, having come over from the Mets in the minor-league portion of the 2020 Rule 5 draft. A boom or bust hitter, he's got significant defensive time at 2B, SS, 3B, and LF (where he got the most of his reps last year). This is another surprising ranking, he's the sort of player you'd normally find 10 or 12 spots lower than this (on lists that go that long) so there must be some buzz there. There's every reason to presume he spends '22 at AA and he'd be next in line on that "can do a lot of things fairly well" track that produced players like Otto Lopez and Samad Taylor if hes capable of performing in the high minors.
26. Joey Murray – 22 – RHP, 25 – Missed all of 2021 with injury, there was not a little skepticism that he'd regain his otherworldly spin rates this spring after the sticky-substance rule, but reports are encouraging. There are several 40 man depth starters so he'd probably be the 11th guy in line to start for the Jays but stranger things have happened.
27. Tanner Morris – 22 – 2B, L/R, 24 – This almost seems a default ranking, carried by the fact that BA somehow had him 14th, but more a function of the shortlists and not knowing how those sources would have ranked others. You don't read a lot about this guy that screams "Top 30 prospect" (unless you are reading BA I guess).
28. Trent Palmer – 17 – RHP, 23 – technically not 23 until next week but, yeah, anyway. Palmer refined his early-season control issues somewhat as he progressed through the season for the D-Jays last year, throwing two late-season 7 inning no-hitters. No obvious reason he shouldn't break camp with Vancouver.
Others who got some votes, which is a category that seems a bit unfair since we don't know who would have been, say, BP's 18th guy, are Victor Mesia (likely to be the Dunedin catcher), Luis Meza (just signed, DSL if he plays at all) Zac Cook (likely Vancouver), Josh Palacios (Buffalo until/unless some need arises in Toronto), Dasan Brown (another tour in Dunedin until he gets his bat-to-ball thing working) and Gabriel Martinez (alongside Brown in the Dunedin outfield).
Finally, I'll note that the odds are pretty good that Adrian Pinto would have been on this list had that trade been made before these various lists were. My guess is about #25 or so.
Just about a week to MiLB opening day so we'll know the assignments for real soon.