FanGraphs and Prospects Live have two Blue Jays in their Top 100 lists, plus thoughts on Baseball America's Top 30 list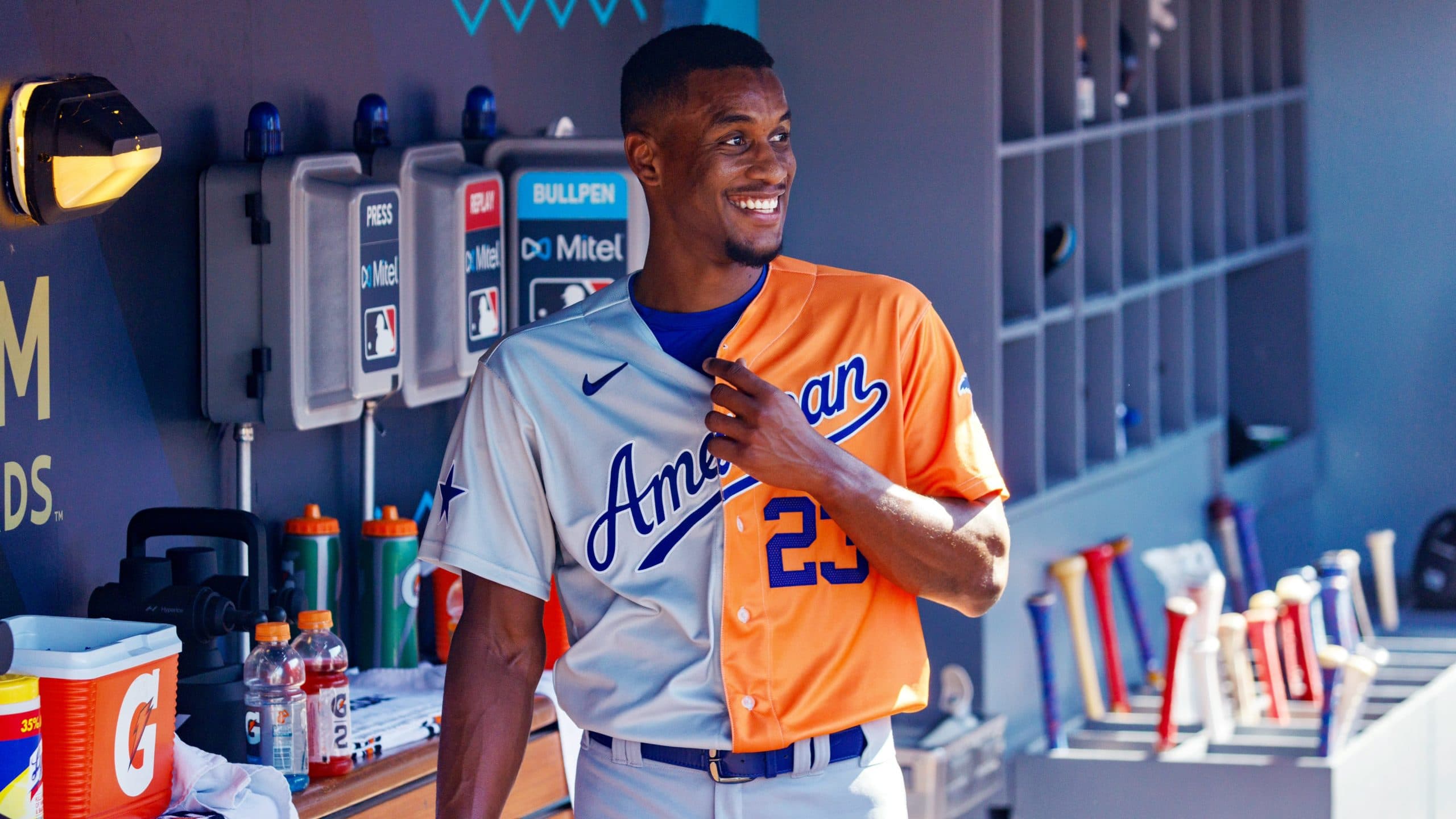 Photo credit:Blue Jays PR
We're approaching the start of spring training games, which means that top prospect lists are coming out!
In recent days, Prospects Live and Fangraphs have released their Top 100 lists, which have three different Blue Jays prospects on them. Furthermore, Baseball America has released its Top 30 Blue Jays list with some rather surprising names. Let's start with the most recent list.
Prospects Live Top 100:
A common theme for most sites is ranking left-handed pitching prospect Ricky Tiedemann somewhere in the mid-20s. As you could imagine, the flame-throwing left-handed pitcher ranks as Prospects Live's 25th-best prospect in baseball.
There were only four pitchers in Double-A who pitched as 19-year-old in 2022. One of these pitchers, Chicago White Sox's Cristian Mena, didn't rank. However, Andrew Painter (Philadelphia Phillies) ranked sixth, and
Eury Pérez
(Miami Marlins) ranked 10th.
Yosver Zulueta was the other Blue Jays prospect who ranked 96th. Out of any site, Prospects Live seems to be the highest on the 25-year-old flame-throwing right-handed pitcher (for good reason).
Fangraphs's Top 100:
I already gave you the Tiedemann speel, but the 20-year-old ranked as Fangraphs' 24th-best prospect in baseball. As for his grades, they gave him a 60 current grade in both fastball and slider, while his changeup was given a 50 grade (Baseball America gave him a 70). His command sits at a present value of 35, and a future value of 50… which I don't agree with.
The other Blue Jays prospect that sits in Fangraphs' Top 100 is Addison Barger, who comes in at 53rd overall. As for his grades, he has a 40 current/45 future grade for his hit tool (he hit .308 last season), a 60-grade raw power, and a 50/60 future power. They are a little less optimistic about his defensive home, noting that he won't stick at shortstop, and could be used in a super-utility role (third base, second base, outfield) this season.
Notably, Orelvis Martinez missed both lists, but with a good 2023, he could very well be right back in the Top 100 at the start of next season. In the future, we could also see both Brandon Barriera and Tucker Toman in the Top 100 for some sites.
Surprises in Baseball America's Top 30:
Instead, let's look at some of the more surprising placements.
The first name that jumps out is Yondrei Rojas, who ranks 28th overall. This is significantly higher than what Blue Jays Nation gave him (49th overall), but he's an intriguing prospect. He sits in the mid 90's and has touched 95.8 mph, which is quite surprising for his projectable 5'10, 180 lb frame.
Zach Britton ranks as their 24th-best prospect, only one lower than my ranking for Blue Jays Nation. The 2020 fifth-round pick has a great eye at the plate and has some pop. He is arguably the Jays' current best catching prospect, and we could see the left-handed batter within the next two seasons as he also plays in the outfield.
Alejandro Melean has one of the best changeups in the organization, and the 22-year-old ranks 22nd on Baseball America's list. He had a minor breakout in 2022, but could really break out in 2023 as his stuff is quite impressive. As far as I know, this is Melean's highest ranking.
Sem Robberse ranks as Baseball America's 16th-best Blue Jays prospect, which is quite low. While he has a mid-rotation ceiling, especially if he adds velocity, Robberse also has a pretty darn high floor. Gabriel Martinez (13th) is also in this "I'd rank higher" category.
Nate Pearson ranks as their 9th-best Blue Jays prospect. I left him off of my list due to age, but he's still a prospect according to some sites. It's still sad how injuries over the past three seasons have derailed his career, but the hype train will keep rolling.
What's next:
The last big prospect list is MLB Pipeline's Top 30 list, which usually comes out within the next month. It'll be interesting to see where each prospect ranks on that list as well!
As always, you can follow me on Twitter and Instagram @Brennan_L_D.
---