Former Blue Jays closer Ken Giles is hosting a live bullpen session on Friday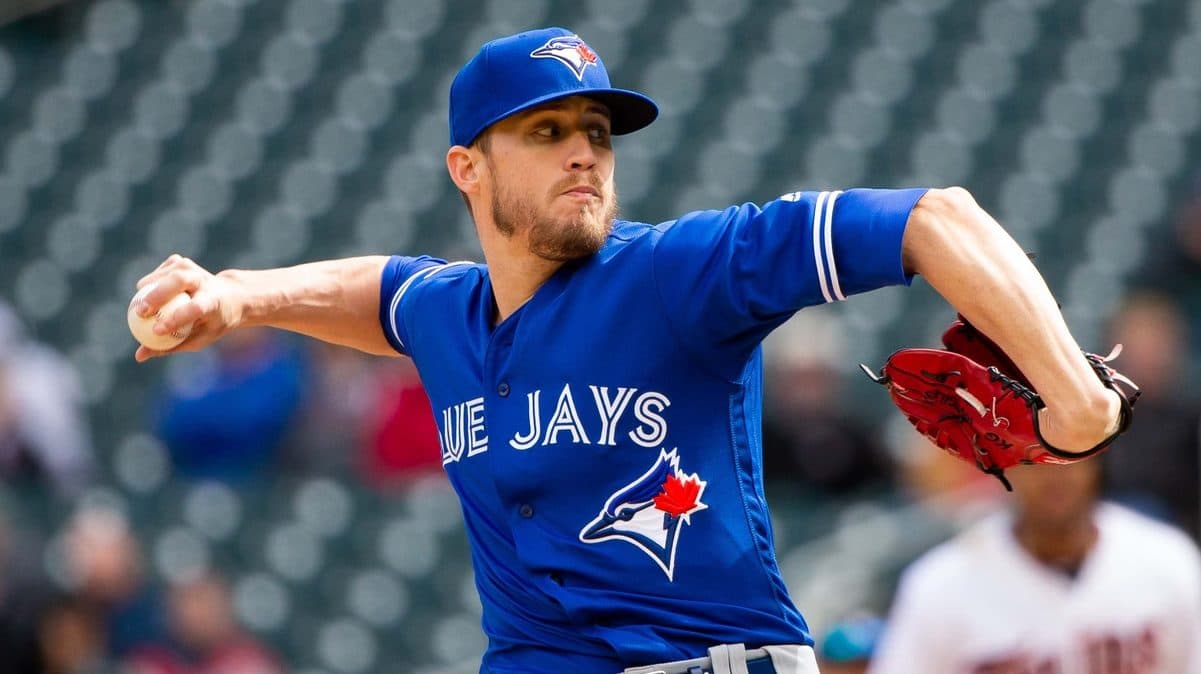 Photo credit:Brad Rempel-USA TODAY Sports
Ken Giles is trying to make a comeback.
According to Jon Heyman, Giles has spent the past five weeks working with Driveline Baseball in Pheonix and he's hosting a live bullpen session on Friday for teams who might be interested in adding some potential depth to their bullpen.
Giles broke into the Major Leagues with the Philadelphia Phillies back in 2014 and quickly established himself as a very good arm at the back of their bullpen. In December of 2015, Giles was dealt to the Houston Astros in exchange for a package involving former No. 1 overall pick Mark Appel.
The hard-throwing righty was never really able to find his groove with Houston. He was part of the Astros' 2017 World Series-winning team but he posted an 11.74 ERA over seven appearances in the playoffs. A few months into the 2018 season, Giles was moved to Toronto along with a couple of prospects in exchange for Roberto Osuna.
Giles had a solid finish to the season and then regained his form as an elite closer in his first full campaign with the Blue Jays. Through 53 appearances during the 2019 season, Giles posted a sparkling 1.87 ERA and struck out a whopping 14.7 batters per nine innings.
The 2020 season is when Giles started to run into injury troubles. He picked up a save in Toronto's season-opening win over the Tampa Bay Rays but he was pulled from his next appearance a couple of days later after giving up a double and back-to-back walks. Giles spent nearly two months on the Injured List and returned in September for two more outings but wound up undergoing Tommy John surgery.
He inked a two-year deal with the Seattle Mariners in free agency with the goal of coming back from the injury in the second year. Giles wound up making five appearances for the Mariners in June and July of 2022 and was designated for assignment in August.
Should the Blue Jays be interested in a reunion with Giles? There's no such thing as too much pitching depth, especially with players on minor-league deals who don't need a 40-man roster spot, and
Ben Nicholson-Smith reported last summer
that the Blue Jays were interested in Giles when he was let go by the Mariners. With that in mind, it wouldn't be surprising to hear on Friday that the Blue Jays were scouting Giles' throwing session in Phoenix.
---