Frankie Lasagna becomes overnight sensation after missing Aaron Judge's 61st home run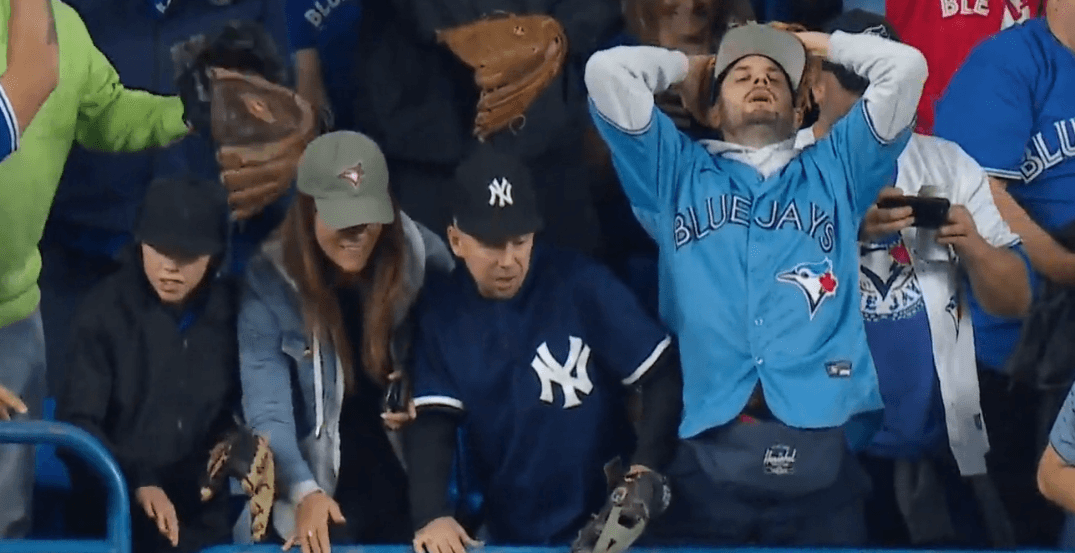 Frankie Lasagna might be one of the better names in sports history.
The 37-year-old, who owns a local restaurant in Toronto, attended Wednesday's finale between the Toronto Blue Jays and New York Yankees. With his seat located in the 100 level of left field, he hoped his chances of catching right-hander Aaron Judge's 61st home run – tying Roger Maris' AL single-season record – would be reasonably high. And as it turns out, they were.
Judge's 117.4-m.p.h. blast was sent over the Blue Jays bullpen in left field, sending it Lasagna's way. But as he attempted to catch the historic ball, his pursuit came up a few feet shy as it ultimately fell into the 'pen. That's not how the Toronto restaurant owner went viral, though.
It wasn't until Gregory Strong of the Canadian Press revealed the fan's full name that the rest of the baseball community took to social media to share their reactions. And they didn't hold back, either.
Lasagna
later told the CP
that he would've been thrilled to catch Judge's ball, although he wouldn't have tried to sell it afterwards. Instead, he likely would've taken a different route, hoping to have the Yankees superstar visit his restaurant to retrieve his historic home-run ball.
"I would have held on to it for as long as I could (to) negotiate," Lasagna said. "Maybe get Judge to try to come to the restaurant."
Suffice to say, that probably would've been a pretty cool moment for Lasagna and baseball fans if it ended up happening.
---