Free Agency Wrap Up: Day 5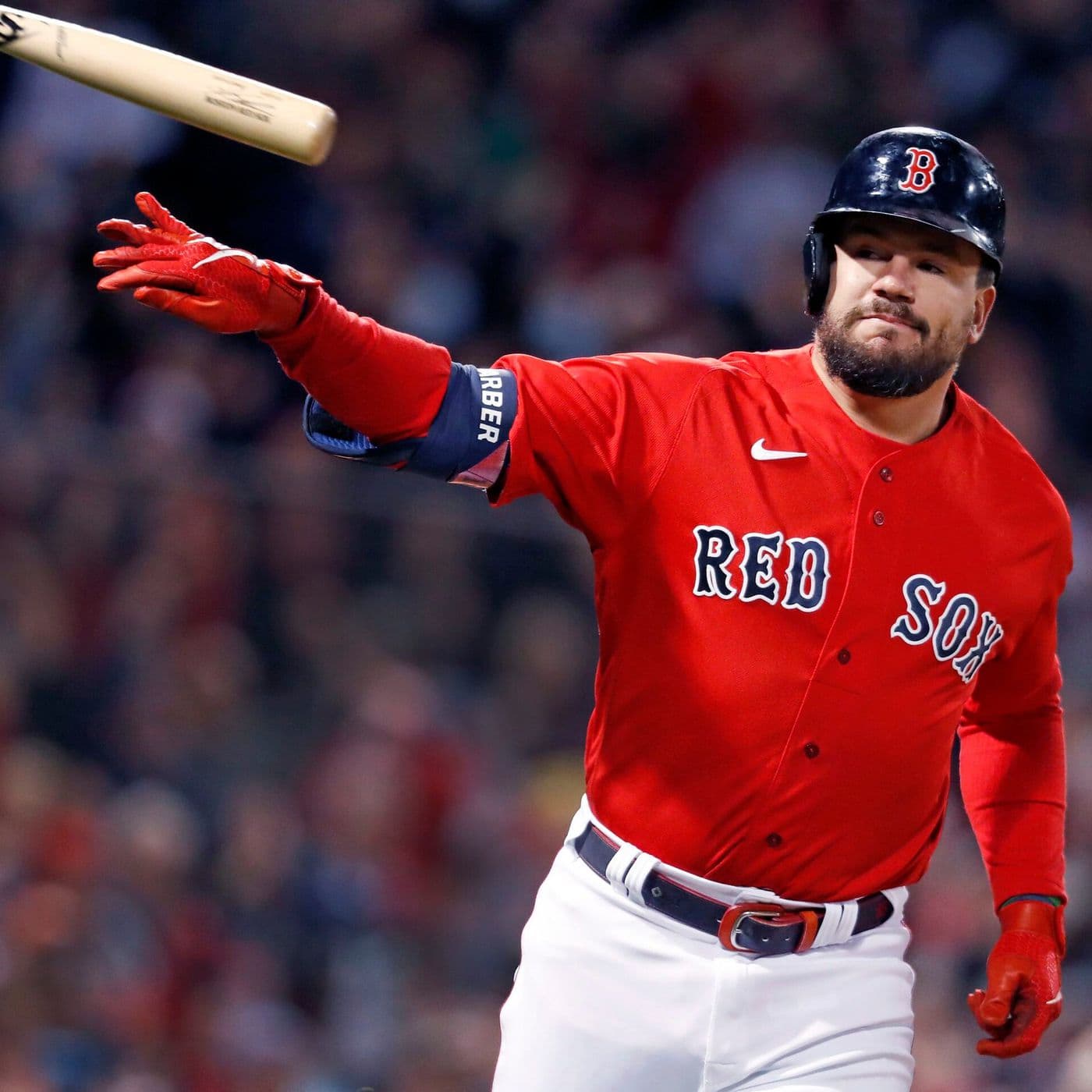 Photo credit:https://www.fishstripes.com/22815672/mlb-free-agency-rumors-kyle-schwarber-marlins
Sorry about the lack of a Day 4 wrap up! I essentially covered everything as it happened, as well as a rumour article you can read
here
.
For today's article, there was some notable news about a couple of first basemen that happened on Tuesday. Sadly, it wasn't about the first baseman that Blue Jays fans are tracking.
Matt Olson signs an extension with the the Braves:
According to Jeff Passan, the Braves signed recently traded first baseman Matt Olson to an eight year, $168 million dollar contract. On Monday, I wrote about the ramifications that this trade could have on the Blue Jays, which includes what the cost could be for Oakland's Matt Chapman (which just happened).
I also had a bold take, saying that the Yankees would likely re-sign Rizzo, which leads me to the next point.
Yankees re-sign RIzzo:
I noted in that article that it was very likely that the Yankees would re-sign Anthony Rizzo after losing out on Matt Olson. A day later, it was announced that the 32-year-old first baseman ] re-signed with the Yankees with a two-year, $32 million contract. This was the best case scenario for the Blue Jays, as the 2016 World Series winner has been on the decline the past few seasons.
Rumours:

Now we come to everyone's favourite section, the rumours!
The Jays are likely to add another position player:
Let's be real here, this was obviously the case. However, hearing it from General Manager Ross Atkins makes me believe that they are definitely looking at adding another infielder. I mentioned some names in an article
on Monday, such as, Freddie Freeman, Carlos Correa, Matt Chapman, or maybe even Jose Ramirez.
Freddie Freeman:
Grain of salt time, but according to Jon Heyman, the Red Sox have joined in on the bidding war for Freddie Freeman. Thankfully, the Yankees have bowed out, meaning it's a three, maybe four horse race depending on the Rays.
It's probable that Freddie Freeman is holding up position players from signing, which is kind of a pain. Remember this tweet from the first article in this series?
Jays are in a position to sign Kyle Schwarber

While it may suck to read this, Kyle Schwarber is the better fit for the Jays, as he's a left batting outfielder, exactly what the Blue Jays need. The 29-year-old slugger doesn't hit for average, but my god does he ever smash dingers for fun. In my opinion, I believe the Jays should be targeting him over Freddie Freeman for the position player Ross Atkins spoke about on Tuesday afternoon.
The Jays are looking at Eddie Rosario:
Here comes another "grain of salt" rumour, as it comes from Carlos Baerga. If you recognize that name, he is the same person that announced that the Jays would be signing Freddie Freeman either Monday or Tuesday. It's now Wednesday and Freeman still doesn't have a team, so take that as you will.
Baerga is the same person that said that the Jays approached Vlad Jr to play catcher (potentially as a joke?). So again, a huge grain of salt.
As for Rosario, he's a solid player and could be useful in a platoon role. The 30-year-old outfielder slashed .257/.305/.740 with 14 homers in 412 plate appearances. Much like Chapman, his best season came in 2019, where Rosario slashed .276/.300/.800 with 32 homers. This did include a BB% of 3.7%, which is somehow not his worst.
I'd much prefer Schwarber, but Rosario could work as well.
As always, you can follow me on Twitter @Brennan_L_D. I have a few articles in the works for tomorrow, so stay tuned. This includes the article for the 11th best Jay prospect as well as some more opinion pieces. If any Blue Jays news breaks, be sure to check within 15 minutes, as we'll have a piece up.