Free Agent Profile: The Blue Jays are apparently interested in outfielder Michael A. Taylor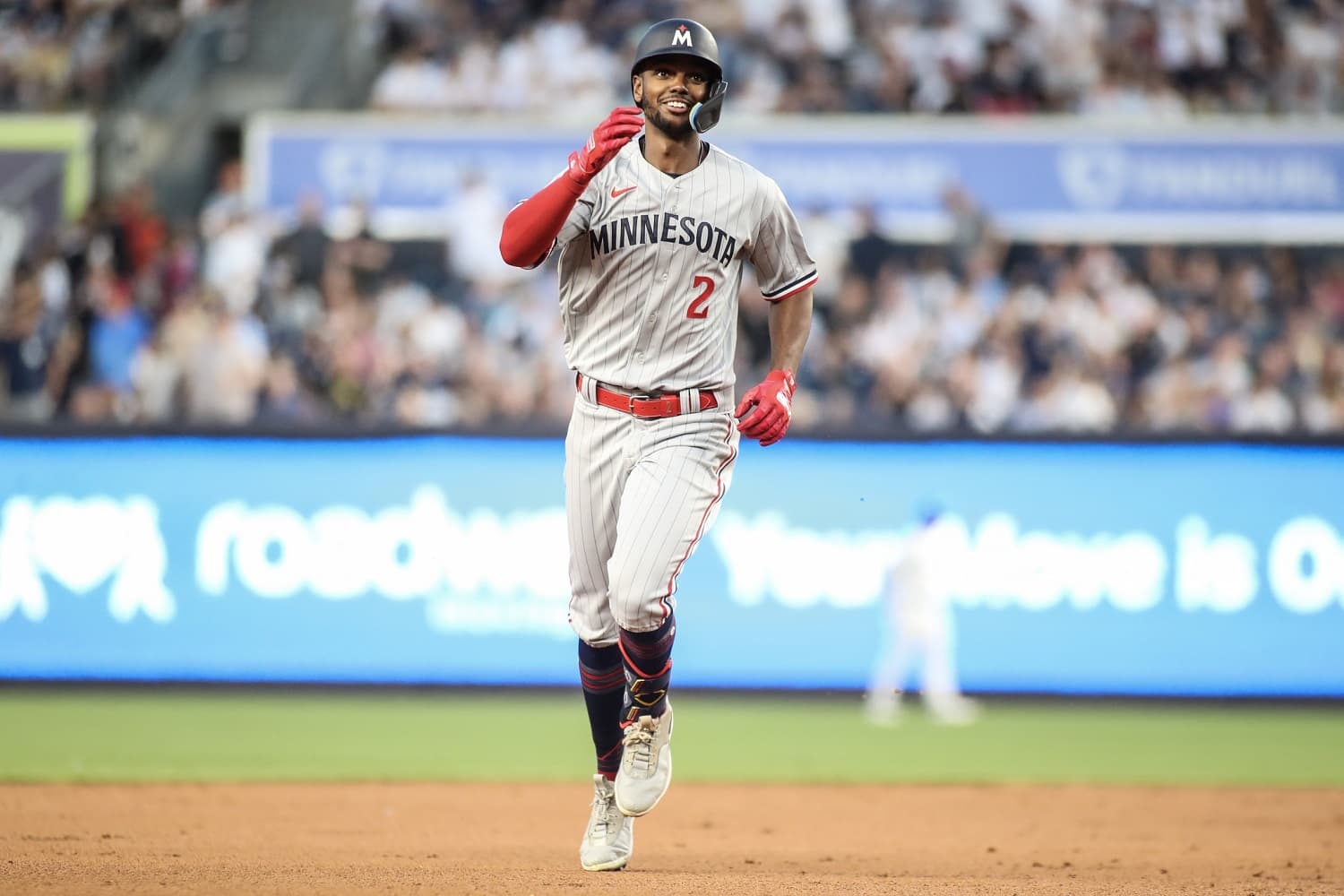 Photo credit:Wendell Cruz-USA TODAY Sports
With Kevin Kiermaier likely to leave in free agency, who are the Blue Jays going to add to their outfield picture next season?
In this series, we look at free agents who the Jays could have interest in as free agency continues. We've already covered six players, which you can find at the bottom of the article. Let's take a look at Michael A. Taylor.
Michael A. Taylor's 2023:
Taylor had one of his best seasons to date in 2023. The 32-year-old slashed .220/.278/.442 with a career-high 21 homers in 388 plate appearances with the Minnesota Twins. His 96 wRC+ was the second highest of his career, while his 1.7 fWAR was the third highest in his career. The only issue with Taylor is that he strikes out a lot, posting a 33.5 K% and a career 29.9 K%.
Defensively, he's no Kevin Kiermaier, but who is? Taylor is still an excellent defender (as we saw in the Wild Card Series), posting a 5 Defensive Runs Saved and an 8 Outs Above Average. He won the American League Gold Glove for centre field in 2021, posting a 19 DRS and an 18 OAA in 1186 innings fielded with the Kansas City Royals.
In terms of his career numbers, he has a 72 DRS and a 55 OAA in 6964 innings fielded in the outfield.
Michael A. Taylor's contract:
A career-year with the bat on top of Gold Glove defence is bound to get you a raise. Before the start of the 2022 season, Taylor signed a two-year, $9,000,000 deal which earned him an annual salary of $4,500,000.
It wouldn't be surprising if he signs another multi-year deal, say two years, for $14,000,000, so an average annual salary of $7,000,000. Maybe a little bit less, or a little bit more.
The Blue Jays would definitely be able to afford him and they apparently have interest in him according to MLB Network's Jon Morosi.
Is Michael A. Taylor a fit for the Blue Jays:
Yes, but there is a caveat. Last season it was fine that they signed Kiermaier to be an everyday player, but they can't have an average bat in the corner outfield again. The Blue Jays need a big addition, such as Cody Bellinger. Heck, even Teoscar Hernández or Jorge Soler would do, as then they could platoon Varsho and one of those two outfielders.
Taylor would make an excellent fourth outfielder with pop off the bench, but he can't be their only outfield addition this winter.
---
As always, you can follow me on Twitter, Instagram, and Threads @Brennan_L_D.
---
Previously…
---