GDB 100.0: Will Toronto Blue Jays hurler Alek Manoah thrive in a competitive game against the Seattle Mariners?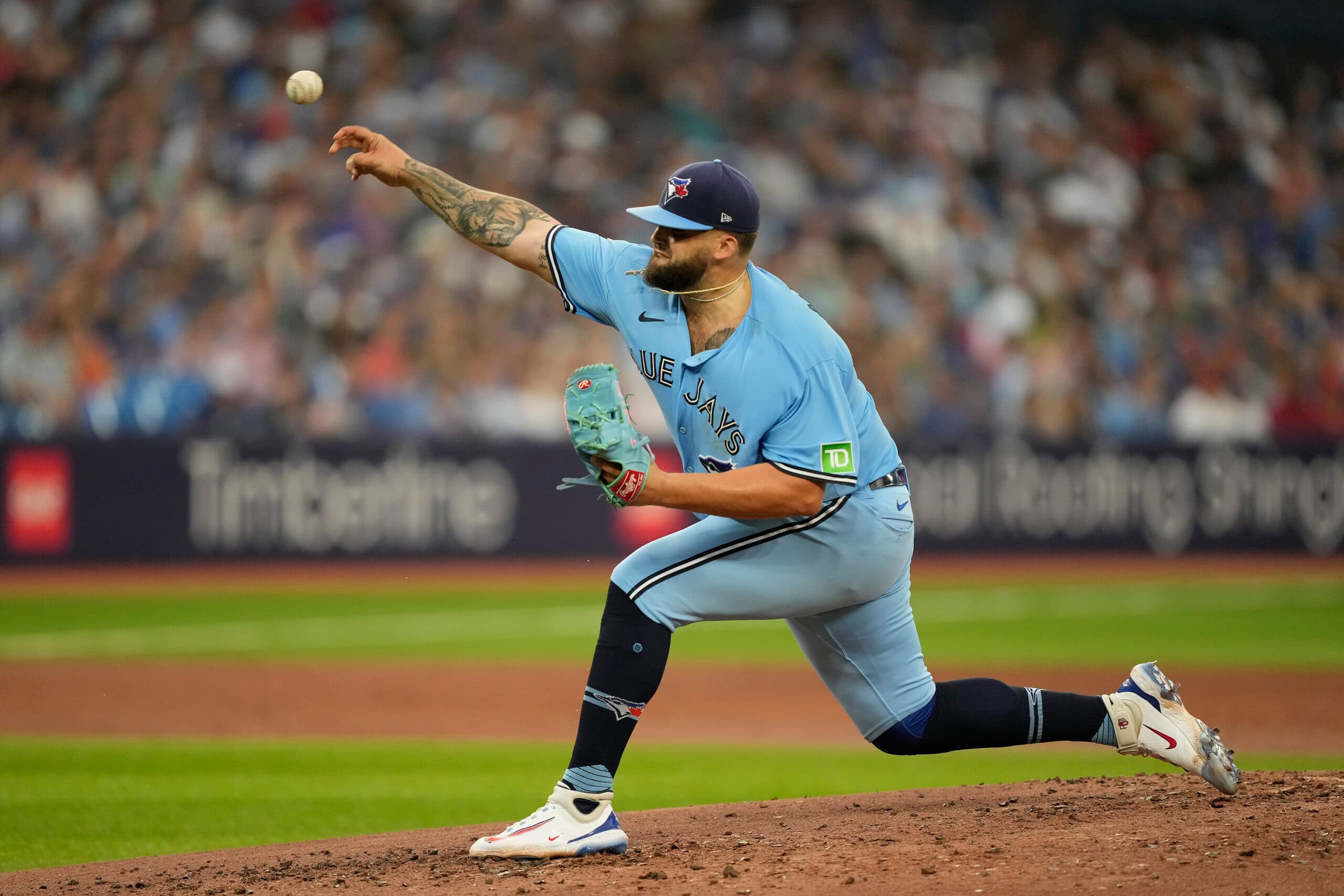 Photo credit:John E. Sokolowski-USA TODAY Sports
It's been a frustrating few days for the thousands and thousands of Toronto Blue Jays fans who made the pilgrimage to Seattle.
Friday night they saw the Jays cough up a lead late in the game, then in a quintessential home run derby Saturday, they watch Toronto get outslugged. Curse you, Cal Raleigh.
And now today, they have a chance to see Alek Manoah take the mound as his up-and-down season continues. While he looked dominant in his performance against the Detroit Tigers two weeks ago, his recent performance against the San Diego Padres did not spark joy.
That being said, I tend to agree with the notion of John Schneider, who said after the game the line was worse than it looked. Surely four earned runs allowed on five walks and three hits isn't the best, but Malachi Moore had a disastrous outing behind the plate calling the game.
Manoah goes up against a tepid Mariners offence that has been nothing but average in terms of generating runs this year, despite the fact they've scored in bunches with 12 runs in the last two games.
Historically, Manoah has done well against the Mariners in the regular season. In two games, he's limited them to a .209/.346/.395 slash line and four earned runs off nine hits and eight walks. You can't go without mentioning what happened in game one of the ALWCS last year, however, when Manoah threw five and two-thirds innings allowing four earned runs off four hits.
It's a more than competitive environment this afternoon, so let's hope that sparks Manoah on the mound.
First pitch: 4:10 p.m. EST
Toronto Blue Jays: 54-45, 6.5 GB, – WCGB, +36 DIFF.
Seattle Mariners: 50-48, 7.5 GB, 3.5 WCGB, +29 DIFF.
Moneyline: TOR +120; SEA -143.
Starting pitchers:
TOR: Alek Manoah RHP – 2-8, 15 GS, 67.0 IP. 6.18 ERA, 6.27 FIP, 1.836 WHIP, 7.5 SO/9, 6.3 BB/9.
SEA: Bryan Woo RHP – 1-2, 8 GS, 38.0 IP. 4.47 ERA, 3.89 FIP, 1.263 WHIP, 11.1 SO/9, 2.8 BB/9.
Lineups: 
Need to bide the time until first pitch?
---
---
Zach Laing is the Nation Network's news director and senior columnist. He can be followed on Twitter at
@zjlaing
, or reached by email at zach@oilersnation.com.
---