GDB 104.0: George Springer slides down the lineup as Toronto Blue Jays open three-game set against the buying Los Angeles Angels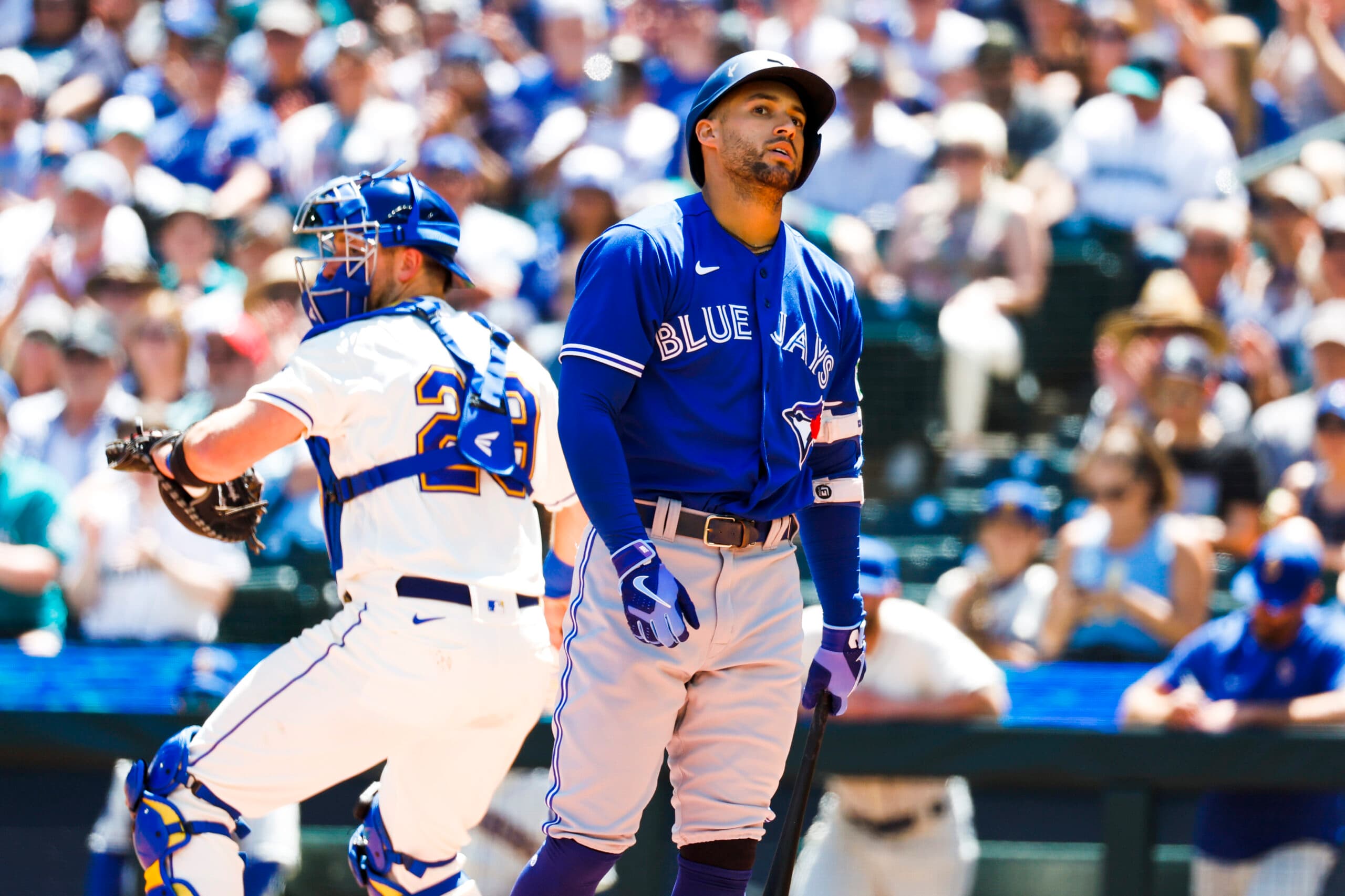 Photo credit:Joe Nicholson-USA TODAY Sports
Remember when we all thought the LA Angels might trade Shohei Ohtani at the deadline? Pepperidge farm remembers.
Instead of selling they've begun doing the exact opposite in already making moves ahead of Tuesday's MLB trade deadline. On Wednesday word leaked out that Shohei — at least through the rest of this season — would remain an Angel and not long after, they made their first move.
It was acquiring pitchers Lucas Giolito and Reynaldo Lopez from the Chicago White Sox in exchange for prospects LHP Ky Bush and C Edgar Quero — two of the top prospects in their system.
As the Jays embark on a seven-game homestand starting tonight, they'll open up a three-game set this evening against the Angels with that newcomer, Lucas Giolito, taking the mound.
For the Jays, we're looking at a significant change to the lineup as for the first time since July 23, 2021 — 735 days, to be exact — George Springer isn't batting leadoff for the team. The move comes amid a significant slide for the slugger who sits second all-time in leadoff home runs.
It's truly been a tale of two seasons so far for Springer. Leading into the all-star break, he was slashing .269/.330/.422 with a 110 wRC+ across 87 games. He was walking on 7.7 percent of plate appearances and striking out on 16.1 percent, and had slugged 13 balls over the wall.
Since the break, however, those numbers have plummeted. In the 12 games since, he's slashing .170/.304/.213 with a 57 wRC+. While his walk rate is up to 12.5 percent, so is his strikeout rate climbing to 21.4.
The issue truly came to ahead in games against the Seattle Mariners on July 23rd, and the LA Dodgers a day later.
In the first instance, Whit Merrifield, Danny Jansen and Kevin Kiermaier reached base loading them up with just one out in the top of the fifth with the game tied at two. Springer came up to the plate and with a 1-2 count, grounded into a double play right to pitcher Bryan Woo. Toronto's win probability fell from 63 percent, to 43.
Two innings later, Alejandro Kirk and Santiago Espinal each reached base with one out. Facing Tyler Saucedo with a very favourable 3-0 count, Springer swung at a sinker down and away grounding into another double play.
Against the Dodgers, Springer killed another chance to drive in extra. With the speedy Kiermaier at first and Espinal on second down 2-0 in the top of the fifth, Springer swung at the first pitch, a 94.6 MPH fastball inside, and grounded out once again.
In both instances, the Jays were able to rally and win the game, but it goes without saying that these instances — as well as the struggles he's faced as a whole — have led to the demotion.
---
First pitch: 5:07 p.m EST — Apple TV+
Toronto Blue Jays: 57-46, 5.5 GB, – WCGB, +46 DIFF.
LA Angels: 54-49, 6.0 GB, 3.0 WCGB, +32 DIFF.
Moneyline: TOR -182; LAA +172.
Starting pitchers:
TOR: Kevin Gausman RHP – 7-5, 20 GS, 121.1 IP. 3.18 ERA, 2.77 FIP, 1.118 WHIP, 12.0 SO/9, 2.1 BB/9.
LAA: Lucas Giolito RHP – 6-6, 21 GS, 121.0 IP. 3.79 ERA, 4.46 FIP, 1.223 WHIP, 9.7 SO/9, 3.1 BB/9.
Lineups: 
Need to bide the time until first pitch?
---
---
Zach Laing is the Nation Network's news director and senior columnist. He can be followed on Twitter at
@zjlaing
, or reached by email at zach@oilersnation.com.
---