GDB 114.0: Can Davis Schneider and the Toronto Blue Jays stay hot against the Cleveland Guardians?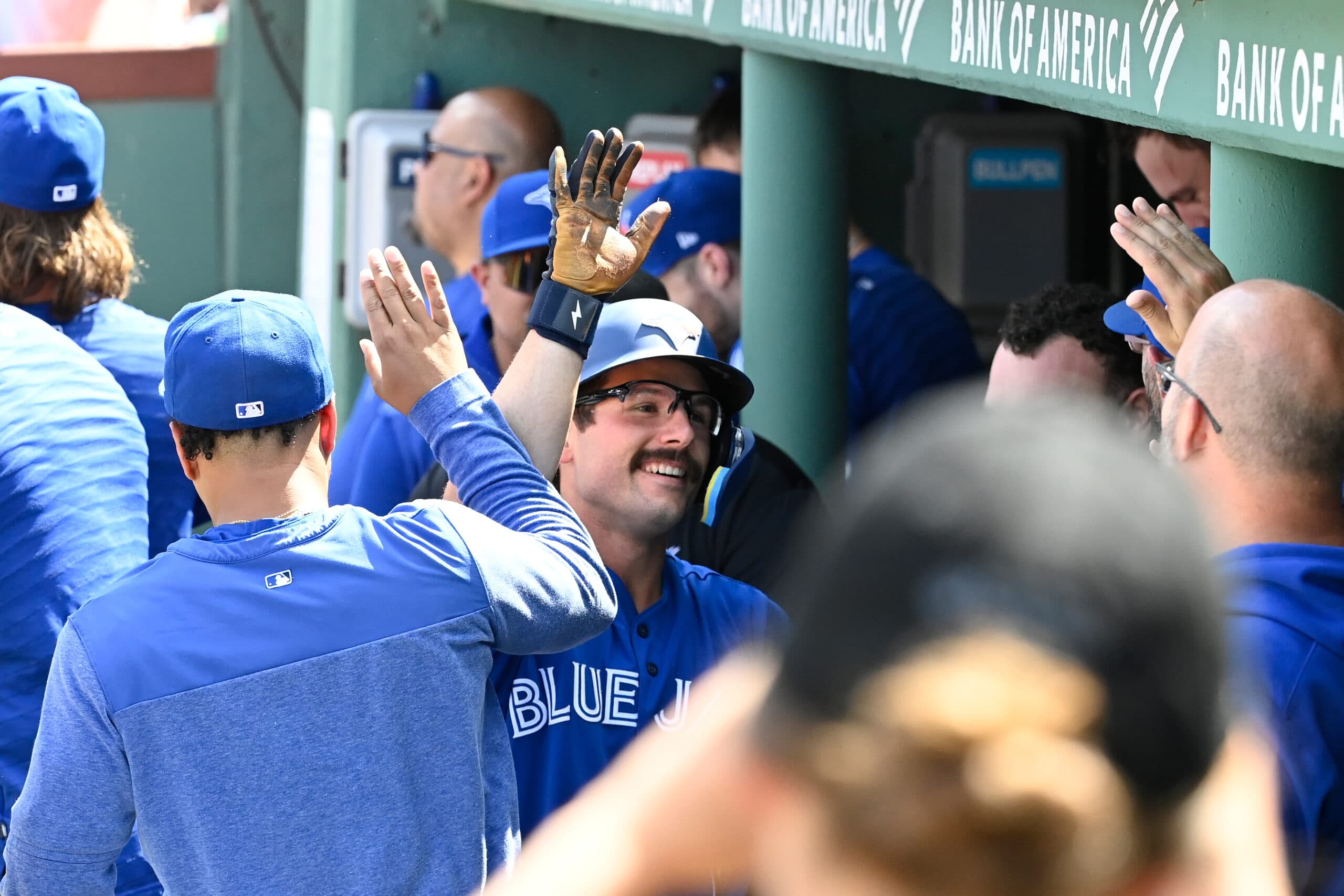 Photo credit:Eric Canha-USA TODAY Sports
How sweep it is.
That was a cathartic experience this weekend watching the Toronto Blue Jays sweep the Boston Red Sox in Fenway Park. It brought back memories of the Jays' 28-5 trashing last year, and Red Sox fans already think the Jays may have just ended their season.
The Davis Schenider era kicked off with a record-setting bang and now, the team looks to carry that momentum into Cleveland to face a Guardians team that sits second in the AL Central.
But we all know what that means: the Guardians stink. Their .482 W-L% is much more indicative to the season they're having and sold off some assets at the trade deadline.
Couple that with the fact that they'll be missing Jose Ramirez for a chunk of this series as he appeals a three-game suspension and is in the lineup tonight, and I have a hard time imaging the Jays not rolling through this series victorious.
---
First pitch: 7:10 p.m EST —Sportsnet, Sportsnet 650.
Toronto Blue Jays: 63-50, 7.5 GB, – WCGB, +56 DIFF.
Cleveland Guardians: 54-58, 4.5 GB, 8.5 WCGB, -4 DIFF.
Moneyline: TOR -128; CLE +120.
Blue Jays to win the series +175
Series correct score Toronto 4-0: +1100
Starting pitchers:
TOR: Hyun-Jin Ryu LHP – 0-1, 1 GS, 5.0 IP. 7.20 ERA, 62 ERA+, 5.26 FIP, 2.000 WHIP, 1.8 BB/9, 5.4 SO/9.
CLE: Gavin Williams RHP – 1-3, 8 GS, 42.6 IP. 3.38 ERA, 125 ERA+, 4.30 FIP, 1.336 WHIP, 4.4 BB/9, 7.8 SO/9.
Lineups: 
Need to bide the time until first pitch?
Tune into the latest edition of Blue Jays Nation Radio as the crew talks about the Jays' latest series against the Boston Red Sox.
---
---
Zach Laing is the Nation Network's news director and senior columnist. He can be followed on Twitter at
@zjlaing
, or reached by email at zach@oilersnation.com.
---