GDB 129.0: Toronto Blue Jays look to bounce back against Cleveland Guardians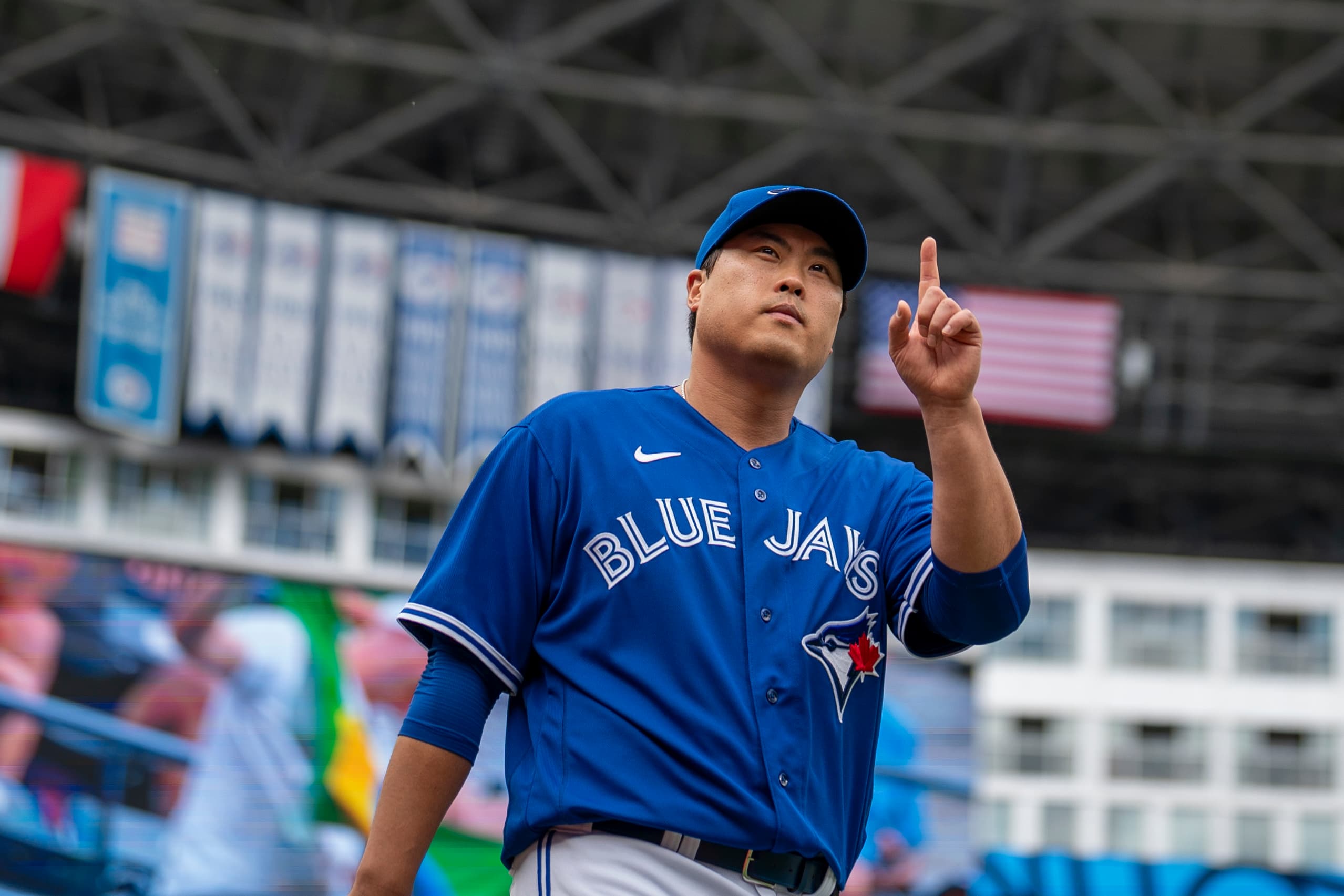 Photo credit:Kevin Sousa-USA TODAY Sports
First pitch isn't too far away in an important game for the Blue Jays.
They dropped game one of their weekend set against Cleveland in disappointing fashion Friday night, but got bailed out by the Detroit Tigers walking off the Houston Astros, whom the Jays sit 1.5 games back of.
Hyun-Jin Ryu takes the mound today for the Jays as they look to win game two.
---
First pitch: 3:07 p.m EST — Sportsnet, Sportsnet 650.
Toronto Blue Jays: 70-59, 10.5 GB, 1.5 WCGB, +53 DIFF.
Cleveland Guardians: 61-68, 6.0 GB, 10.5 WCGB, -8 DIFF.
Moneyline: TOR -167; CLE +142.
*Odds at the time of publishing. Odds subject to change.
Starting pitchers:
TOR: Hyun-Jin Ryu LHP – 2-1, 4 GS, 19.0 IP. 1.89 ERA, 226 ERA+, 3.16 FIP, 1.053 WHIP, 2.4 BB/9, 7.1 SO/9.
CLE: Logan Allen LHP – 6-6, 19 GS, 103.1 IP. 3.31 ERA, 125 ERA+, 4.03 FIP, 1.335 WHIP, 3.5 BB/9, 8.7 SO/9.
Lineups: 
Need to bide the time until first pitch?
Tune into the latest edition of Blue Jays Nation Radio as the crew talks about the Jays' latest series against the Baltimore Orioles.
---