GDB 52.0: Time is of the essence as Toronto Blue Jays look to halt losing skid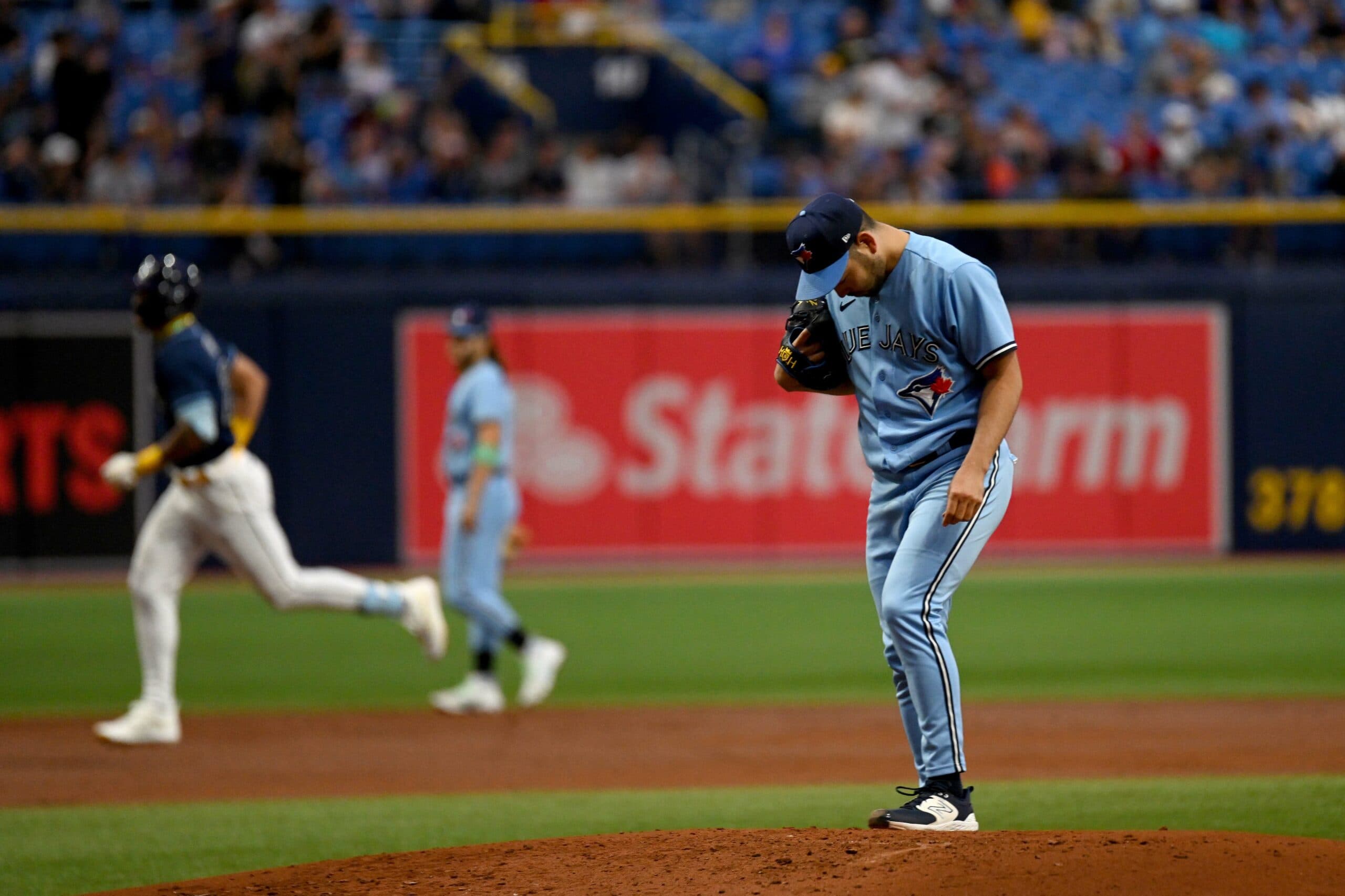 Photo credit:Jonathan Dyer-USA TODAY Sports
Make no mistake, the Toronto Blue Jays are not in a favourable position right now.
The wheels have fallen off the buggy as they've gone 2-9 in their last 11 games all of which against AL East rivals. While the Jays are playing .510 ball, this run has simply not been good enough during a stretch where it was critical to win games.
The truth of the matter is that the Jays aren't playing terrible ball. They're batting .265 and getting on base at a .333 rate. Those numbers put them third and fifth across the bigs. While their .418 slugging percentage is just a hair above league average, the biggest issue this season has been driving in runs.
They've stranded 385 runners on base in 51 games this season — an average of 7.16 per game, the most in the league. It's a number well above the league average of 342 and significantly more than the teams who immediately trail them: the Chicago Cubs with 378, the St. Louis Cardinals with 369, and the Philadelphia Phillies and Detroit Tigers with 360 each.
The Jays, too, could use some help from their arms. While the team's ERA of 4.02 is above the league average of 4.28, their 4.42 FIP falls below the league average of 4.42.
While it may feel like the world is falling down around this team, we're still just under 1/3rd of the way through the regular season and there's more than enough talent taking the field for this ball club to turn this damn thing around.
It needs to start as soon as tonight with Toronto heading into the Minnesota Twins' Target Field for a three-game set. Kevin Gausman takes the mound for the Jays against rightie Louie Varland, and Toronto needs to set the tone early in this one.
First pitch: 8:10 p.m. EST
Weather: 25C. Winds 9 MPH SE.
Toronto Blue Jays: 26-25, 10.5 GB, 3.0 WCGB, +17 DIFF.
Minnesota Twins: 26-24, – GB, – WCGB. +45DIFF.
Moneyline: TOR -143; MIN +137.
Starting pitchers:
TOR: Kevin Gausman RHP — 2-3, 3.14 ERA, 2.47 FIP, 1.079 WHIP, 11.6 K/9, 0.8 WAR.
MIN: Louie Varland RHP — 2-0, 4.18 ERA, 5.17 FIP, 1.250 WHIP, 10.0 K/9, 0.6 WAR.
Lineups: 
Blue Jays
Twins
TBA
Need to bide the time until first pitch?
---
Zach Laing is the Nation Network's news director and senior columnist. He can be followed on Twitter at
@zjlaing
, or reached by email at zach@thenationnetwork.com.
---
Discover Betano.ca
 – a premium Sports Betting and Online Casino experience. Offering numerous unique and dynamic betting options along with diverse digital and live casino games, Betano is where The Game Starts Now. 19+. Please play responsibly.