GDB 85.0: Will the Toronto Blue Jays finally win a game against the Boston Red Sox?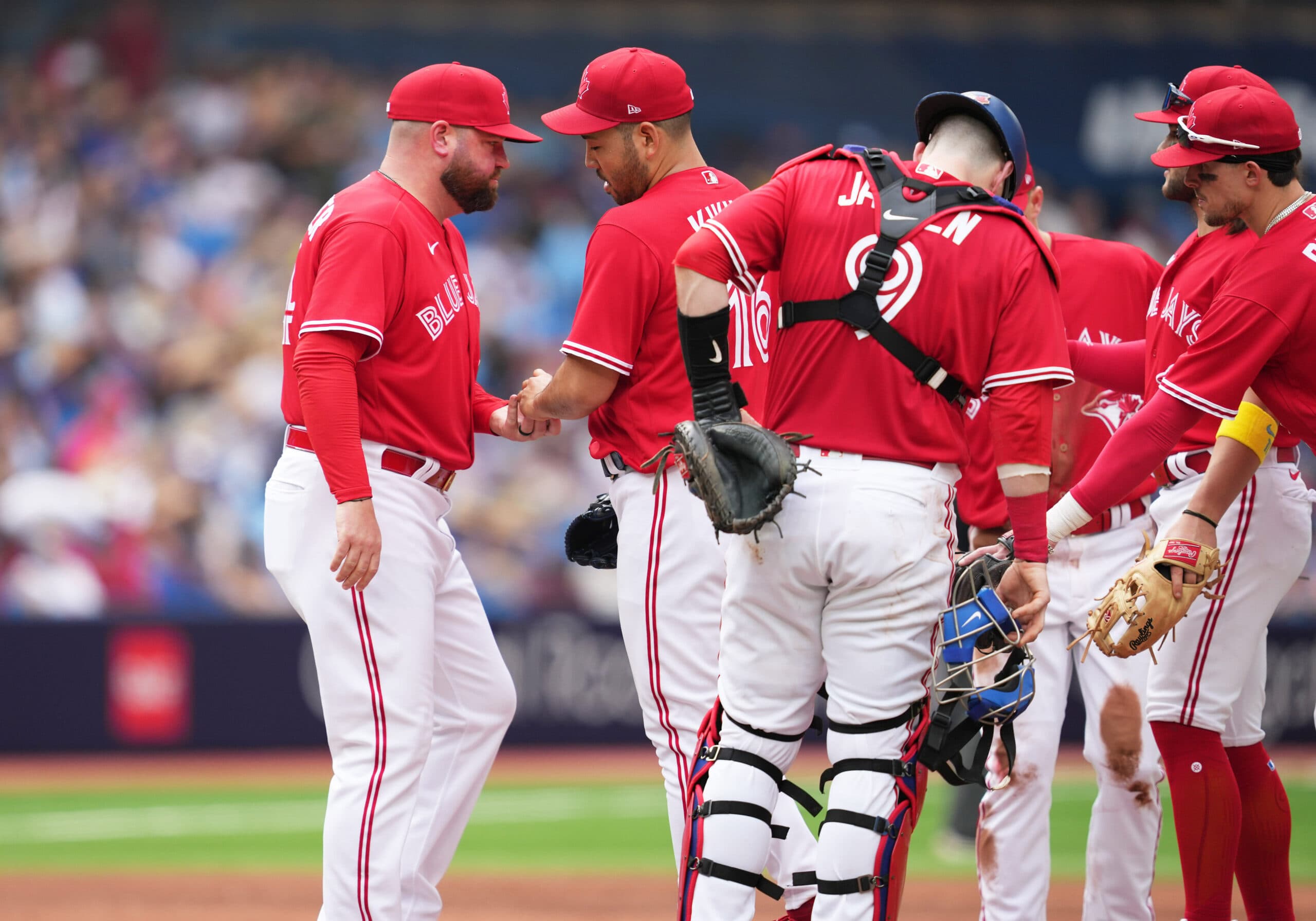 Photo credit:Nick Turchiaro-USA TODAY Sports
The Toronto Blue Jays may never win a game against the AL East again.
A completely rational thought given they've gone a paltry 0-6 against the Boston Red Sox this year, while holding an equally awful record of 1-5 against the Baltimore Orioles. Even their records of 3-4 against the Tampa Bay Rays and the New York Yankees have them below a .500 winning percentage.
If there was one thing for the Jays to truly point at this season and say "this is a reason we are where we are," it's their record against AL East teams.
Think of it like this: against the AL East, the Jays are 7-19. They've won just 27 percent of their games.
Against the rest of the major leagues, they're 38-20. They've won 66 percent of their games.
It's a damning number that so perfectly illustrates where the Jays are at this season. Their inability to win games within their own division could kill their season. It's a tough pill to swallow give in 2022, they went 43-33 against their own division, and 42-34 in 2021.
With the Jays having already dropped this series, Kevin Gausman will take the mound today as they look to win their first game against Boston this year. That, however, is a problem in and of itself. Among 30 qualified starters, Gausman has seen the second least amount of run support per nine innings with just 3.1. Zack Greinke's 2.78 is the only lowest number.
First pitch: 1:37 p.m. EST
Toronto Blue Jays: 45-39, 11.0 GB, 0.5 WCGB, +20 DIFF.
Boston Red Sox: 42-42, 14.0 GB, 3.5 WCGB, +12 DIFF.
Moneyline: TOR -192, BOS +162.
Starting pitchers:
TOR: Kevin Gausman RHP – 7-4, 17 GS, 104.2 IP. 3.01 ERA, 1.127 WHIP, 12.0 SO/9, 2.2 BB/9.
BOS: Garrett Whitlock RHP – 4-3, 9 G, 50.2 IP. 5.15 ERA, 1.322 WHIP, 8.2 SO/9, 1.2 BB/9
Lineups: 
---