GDB 98.0: The Blue Jays have an opportunity to bury the Mariners in the standings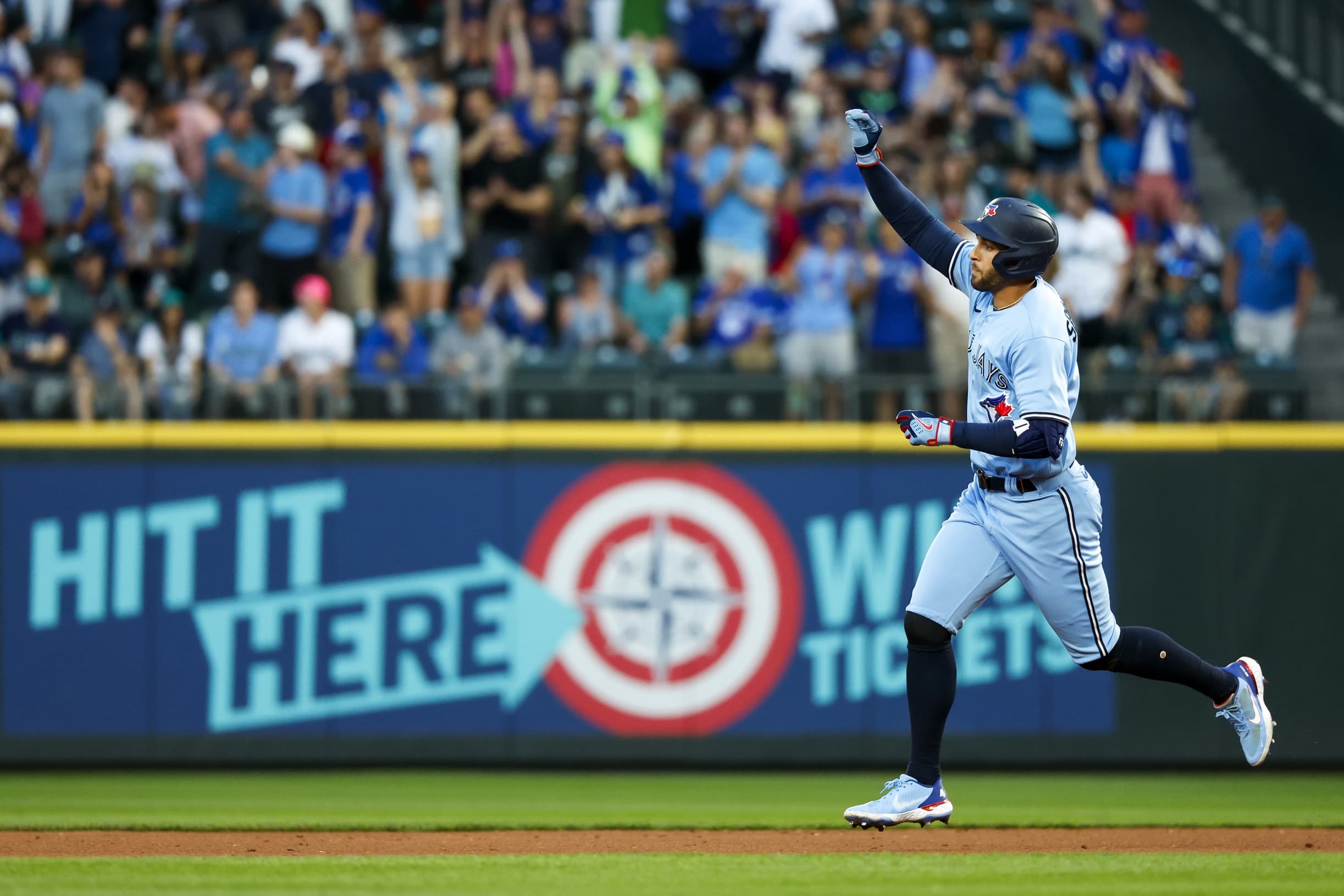 Photo credit:© Joe Nicholson-USA TODAY Sports
It's time for the Seattle invation.
Thounds of Blue Jays fans from across Western Canada will make the trip this weekend to T-Mobile park to watch their team take on the Mariners. The hope among the Canadian contingent is that things go better than last time around.
Last July, the Blue Jays rolled into Seattle and the Mariners pulled off a four-game sweep. The Mariners carried that dominance into the playoffs as they swept the Blue Jays aside in the Wild Card series between the two teams in Toronto later that fall.
The Blue Jays will have an opportunity to get revenge on the Mariners this weekend. Seattle is sitting at 48-48 on the season and they're five-and-a-half games back of Toronto for the third Wild Card spot in the American League.
A sweep by the Blue Jays would bury the Mariners in the standings and would likely make them consider selling off some players ahead of the trade deadline. A sweep by the Mariners would go a long way in helping them climp up the standings and back into the playoff piture.
The Blue Jays will send former Mariner Yusei Kikuchi to the mound on Friday to kick things off while Seattle will counter with rookie Bryce Miller. Kevin Gausman will go against Logan Gilbert on Saturday and then Alek Manoah will finish the series off against Bryan Woo on Sunday.
First pitch: 10:10 p.m. EST
Toronto Blue Jays: 54-43, 5.5 GB, 0.0 WCGB, +38 DIFF.
Seattle Mariners: 48-48, 9.5 GB, 5.5 WCGB, +27 DIFF.
Moneyline: TOR (+102), SEA (-110)
Starting pitchers:
TOR: LHP Yusei Kikuchi – 7-3, 4.13 ERA, 5.17 FIP, 98 IP, 2.8 BB/9, 9.2 SO/9
SDP: RHP Bryce Miller – 6-3, 3.66 ERA, 3.40 FIP, 64 IP, 1.8 BB/9, 8.2 SO/9
Lineups:
TOR: TBA
SEA: J.P. Crawford SS, Julio Rodriguez CF, Euginio Suarez 3B, Teoscar Hernandez DH, Tom Murphy C, Ty France 1B, A.J. Pollock LF, Dylan Moore RF, Jose Caballero 2B
---