George Springer comes up big against his former team as the Blue Jays take another series from the Astros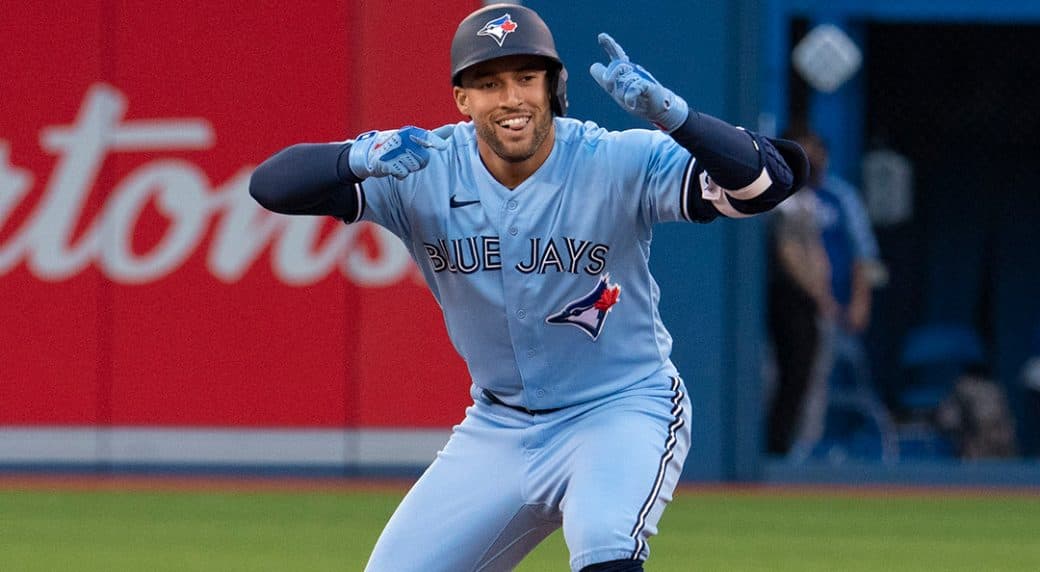 Nobody has been able to beat the Blue Jays in a series yet this season.
Other than their four-game split with the Yankees in New York, the Blue Jays have won their series against the Texas Rangers, Oakland A's, Boston Red Sox twice, and now the Houston Astros twice.
Houston knocked Yusei Kikuchi around and took the first game of this weekend's series but the Blue Jays bounced back and edged out one-run wins on both Saturday and Sunday thanks to excellent pitching and some clutch homers.
George Springer was the star of the weekend in Toronto as he played a key role in both wins against his former team. Springer hit two solo dingers in Saturday's 2-1 win and then he made a game-saving catch in right field in the ninth inning of Sunday's 3-2 win.
Why the Astros let this guy walk in free agency is beyond me. But, hey, I'm not complaining.
Things worth mentioning…
As Dusty Baker approaches the 2,000th win of his career as a manager in the big leagues, he praised the Blue Jays, saying that "there's a good chance somebody is going to come back through here to play playoff baseball." The Yankees and L.A. Angels are both off to hot starts but the Blue Jays might be the team to beat the American League East. They're certainly passing their early-season test so far.
Jose Berrios pitched effectively in Saturday's game, scattering one earned run on seven hits and two walks with five strikeouts over five-and-two-thirds innings. The Blue Jays have won all five games that he's started this season and he has a 2.66 ERA in four outings since that terrible Opening Day outing in which he wasn't able to get out of the first inning.
Kevin Gausman tossed yet another gem on Sunday, allowing two earned runs on six hits while striking out 10 over the course of seven innings. He also didn't allow a walk over those seven innings, so Gausman is now at 31 2/3 innings to start the season without issuing a free pass. MLB Stats also chimed in with this very random stat, but whenever you're put into a sentence with fucking Cy Young that's most certainly a very good thing!
In injury news, Teoscar Hernandez is headed to Dunedin for a rehab stint with the Baby Jays, according to Arden Zwelling. If all goes well, he could be back later this week. That would be great because the bats have been quite cold without him.
---