George Springer is headed back to the Injured List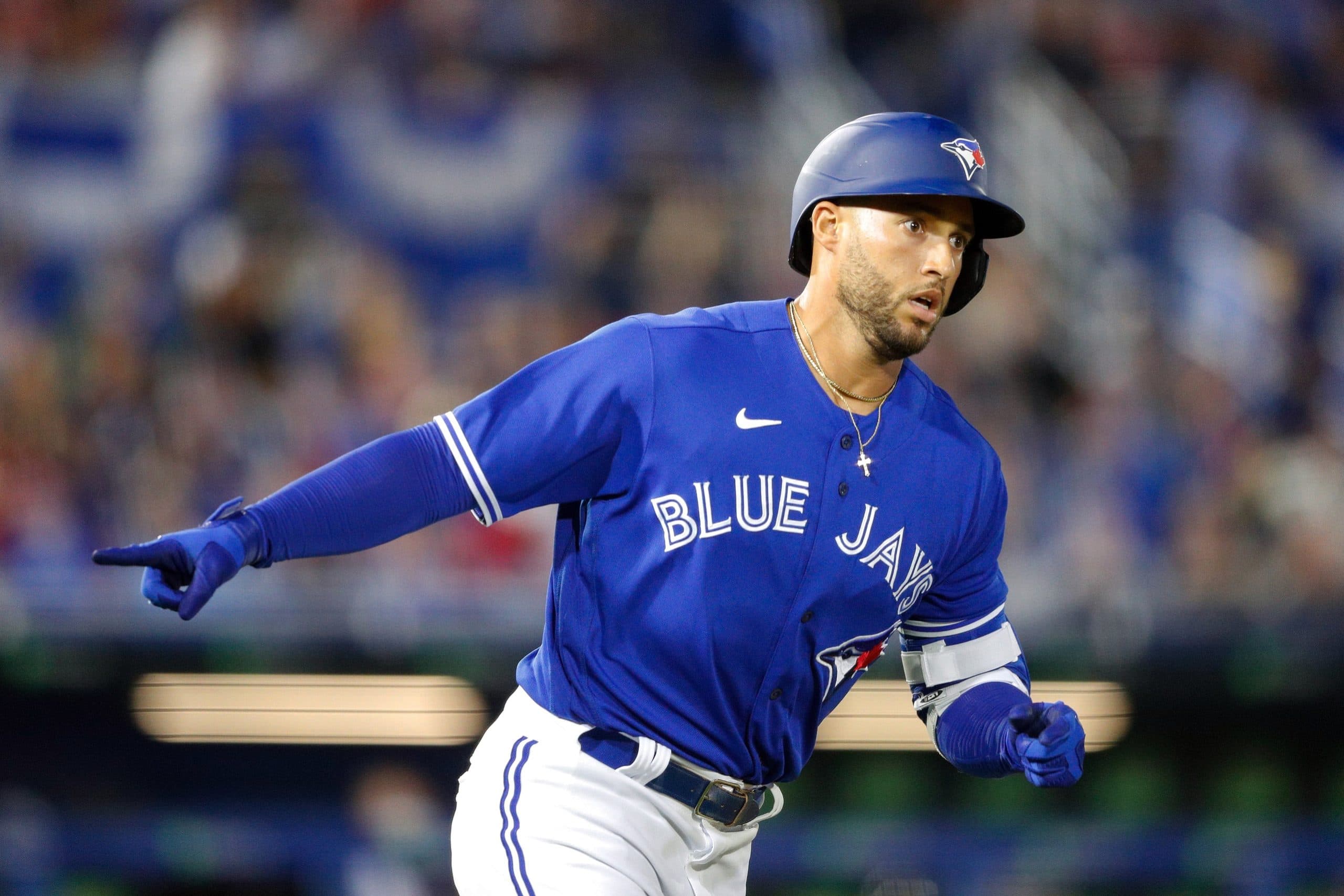 Photo credit:© Nathan Ray Seebeck-USA TODAY Sports
I guess it wasn't about fatigue after all. Shocking!
According to the Blue Jays, the $150 million man will be headed back to the 10-day Injured List with the same right quad injury from before. It's retroactive to May 3, so Springer will be able to come off the IL in just over a week.
Springer made his Blue Jays debut last Wednesday but appeared to re-aggravate his injury on Saturday. Despite that, Springer managed to smack two dingers in that huge comeback win, but was then removed mid-game on Sunday with what the team called "fatigue."
Apparently, Monday was a "scheduled day off" for Springer after the team took a flight to the West Coast, but Springer was also kept out of the lineup on Tuesday and Wednesday, making it very, very clear something else was going on. After running an MRI on Wednesday, the team decided to put him back on the IL.
This truly is a weird situation. Why the Blue Jays felt compelled to pretend this was about fatigue is puzzling, given the fact that everyone paying any sort of attention could realize that wasn't the case. It made the organization come across as disingenuous for no good reason.
Springer more than likely badly wanted to be active this weekend when the Blue Jays face his former club, as this will be the only series the team will play in Houston this season. I imagine that had something to do with the whole charade this week. We all knew it wasn't about fatigue, so what other reason than Springer himself pushing hard to stay off the IL would the team have for dancing around it?
Anyways, let's hope that Springer gets himself good this time. This is obviously a saga we'd like to avoid having going on for the entire season.