George Springer lands on the 10-day Injured List with right elbow inflammation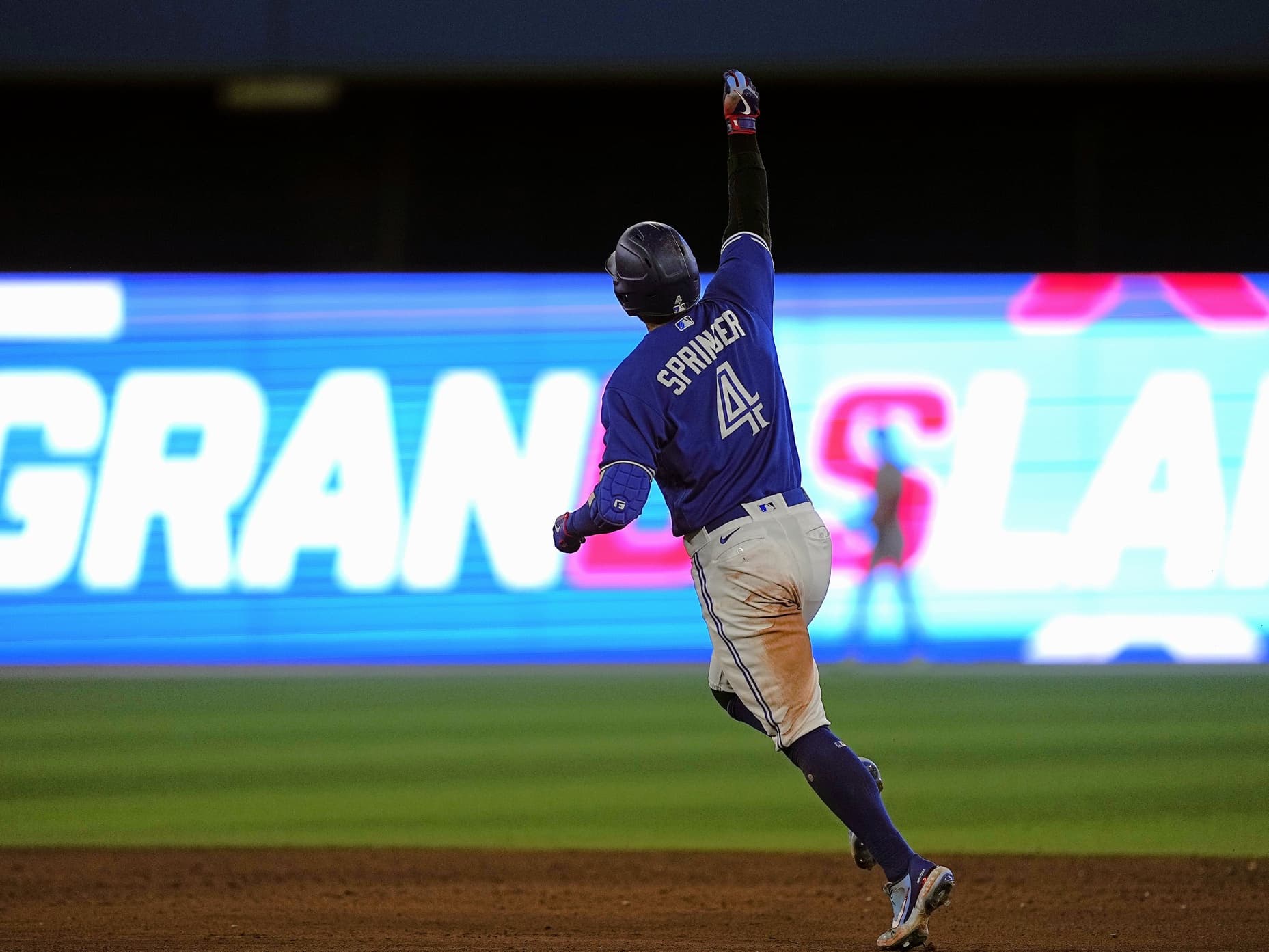 Photo credit:© John E. Sokolowski-USA TODAY Sports
George Springer is going on the 10-day Injured List, the Blue Jays announced on Saturday.
The issue is right elbow inflammation, which has been a nagging issue for Springer for most of the season.
Springer left Toronto's win over the Detroit Tigers last week with an elbow issue and wound up missing the team's next three games. He returned to the lineup on Thursday and went 1-for-4 in the Blue Jays' win over the Twins but wasn't in the lineup for Friday night's loss in Minnesota.
Earlier this season, Springer was pulled from a game against the Chicago White Sox because of an elbow issue. He wound up missing the finale of that Chicago series plus two games in the Blue Jays' ensuing series with the Milwaukee Brewers.
Springer was named to the American League All-Star team but sat out in order to rest.
When the Blue Jays acquired Whit Merrifield at the trade deadline earlier this week, there was some speculation that Springer would wind up going on the shelf and that Merrifield was brought in as an insurance option.
Coming up in Springer's place is Otto Lopez, who's slashing a .248/.338/.391 line for the Triple-A Buffalo Bisons over 66 games this season.
---