George Springer says fans booing Blue Jays during blowout loss is "understandable"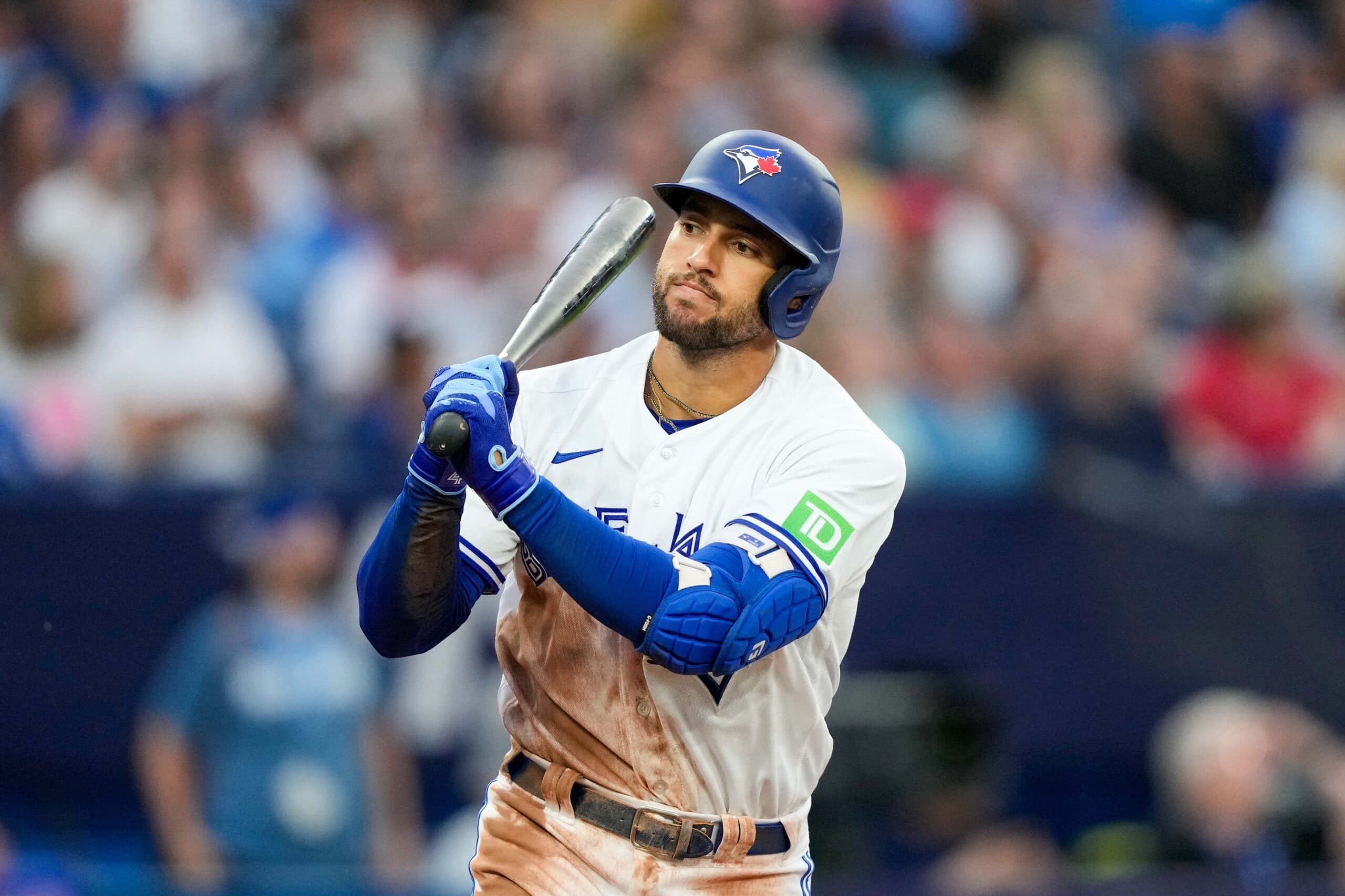 Photo credit:© Kevin Sousa-USA TODAY Sports
This week has been a disaster for the Toronto Blue Jays.
The first three games of their season-defining four-game set with the Texas Rangers have resulted in lopsided losses that have the Blue Jays sitting on the outside of the playoffs looking in. The 10-4 and 10-0 losses on Monday and Wednesday were also two of the lowest-attended games at the Rogers Centre this season at 23,451 and 25,495 fans respectively.
Those who did make their way to the ballpark on Wednesday let the team know that they weren't pleased with the performance, as the Blue Jays heard boos in the latter innings of the loss.
"They expect us to win, and that's fair. I think everybody understands that," George Springer said of the booing. "There's nobody that wants to win more than us in this locker room.

"I don't think it's for lack of effort. I know that the guys in here are trying. We're doing our best, but it may not seem that way because of the result. But at the end of the day, [the booing] is understandable."
Things looked good for the Blue Jays coming into this series. They went 10-5 in a stretch against non-playoff teams and pulled ahead of the Rangers in the standings while they had gone 4-16 over their past few weeks of play.
But just as they have pretty much all season, the Blue Jays have failed to rise to the occasion against a playoff-calibre team and the Rangers have managed to completely flip the script.
Texas can stretch their lead over the Blue Jays in the standings to two-and-a-half games if they complete the sweep on Thursday. Given the Rangers already clinched the season series between the two teams and the tiebreaker if they finish with matching records, the Blue Jays would essentially be three-and-a-half games behind by that point.
Manager John Schneider said that the team is taking things one day at a time and that they aren't bothered by the booing because they believe in the group that they have.
"I understand fans want to see exciting, winning baseball," Schneider said. "Us as competitors, staff, players, you don't like to hear it, but at the same time we appreciate when they are voicing their frustration when it is deserved.

"We know the character and the talent that's in the clubhouse. We trust that. As tough as the last couple of games have been, you really just have to focus on tomorrow.

"It's not concerning. If the season was going to be over tomorrow, it's concerning. We've got two weeks ahead of us. It's not the way we wanted the series to go so far."
---