Getting to know Blue Jays pitching prospect Jimmy Robbins
When you look back at the Blue Jays draft classes over the recent years, you'll be hard-pressed to find a group that had to endure as much as those selected during the summer of 2019.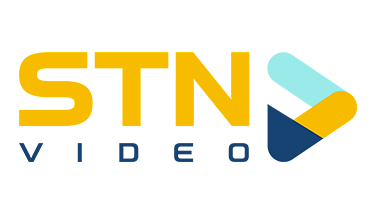 While some finished the year in the lower levels of the Minor Leagues, most of the players missed the 2020 season after COVID-19 wiped out the MiLB season. Only Alek Manoah, the top pick from the 2019 MLB Draft for the Jays, was added to the alternate training site roster while the rest of the drafted players had to find reps elsewhere.
One of those prospects impacted by the COVID-19 shutdown was left-hander
Jimmy Robbins
, a product of Boone High School in Orlando, Florida, situated roughly two hours from the Blue Jays Spring Training Complex in Dunedin.
While his post-secondary career began at Troy University in 2017, where he pitched to a 4.26 ERA through 12.2 innings out of the bullpen, Robbins missed all of 2018 due to a pinched nerve issue in his elbow that required surgery to alleviate.
Blue Jays prospect Jimmy Robbins speaks to Blue Jays Nation on the MLB Draft process, undergoing Tommy John surgery, and getting the news of being invited to MLB Spring Training this upcoming season…
"I wasn't heavily recruited coming out of high school. I was a small, lefty-throwing pitcher that didn't throw all that hard. I went to a Perfect Game tournament in Atlanta and pitched really well, and Troy was one of the more well-known programs to give me an opportunity to pitch there. I am really appreciative of the opportunity and experience I had there."
Following his recovery, the southpaw decided to transfer to Rollins College, a Division II school located in Winter Park, Florida and in the Sunshine State Conference, for the 2019 season. As a member of the Tar, Robbins made 18 appearances (nine starts) and amassed a 3.40 ERA through 76.2 innings of work. He also posted a 12.3 K/9 and an impressive 6.9 H/9 during that time and finished the year with a 1.226 WHIP, the lowest mark on the Tars pitching staff that season.
"I had a lot of decisions to make, I knew I wanted to get drafted as soon and as young as I could and take advantage of what pro baseball has to offer, and I thought the best opportunity to do that in front of scouts was in Florida. Rollins is about 20 minutes away from where I grew up and they offered me an incredible scholarship to come to play there. I do believe it was one of the best decisions I made early in my career. "
Heading into the 2019 MLB Draft, Robbins was confident in his ability and knew he was on the radar of the Blue Jays, "I was able to go there (Rollins) and pitch every week for them and my results started to speak for themselves, getting the attention I was hoping for," with the Jays ended up selecting Robbins with their 20th-round pick. "I didn't know anybody who went through the process and was a bit oblivious to what to expect," Rollins said, "I had a lot of great conversations with the Blue Jays and it was really exciting to be drafted by the Jays organization."
Robbins was able to get some time on the mound following the draft, making seven appearances (three starts) split between two levels of Rookie League ball with the Dunedin and Bluefield Blue Jays. He would post a 2.84 ERA through 19.0 innings, throwing to a 1.4 BB/9 and an impressive 11.4 K/9 in his first foray into being a professional baseball player.
"The biggest change I noticed between college and pro baseball was the schedule, being in the ballpark and on the field every day. Rookie ball is a mixed pot in regards to talent and experience, there are some guys who are fresh out of high school or potentially their first time in the country and you also have players who are fresh out of an established college program. Maneuvering through that level of baseball really helped me gain experience in different areas, especially when developing my own routine."
Robbins undergoes Tommy John surgery…
While he was unable to pitch in 2020, Robbins was dealt a major setback at the start of the 2021 season, as the starting pitcher was throwing a bullpen prior to Spring Training and heard a pop in his elbow, with Tommy John surgery scheduled shortly after.
After missing out on the season prior like a majority of his teammates, the Florida product would have to rehab through all of 2021, working towards starting next year rather than getting back on the mound after the cancelled season.
Even after all the adversity Robbins had to go through, the Rollins alum would not be deterred from returning to the mound as soon as possible, "I was in the process of building up prior to Spring Training and I was throwing live batting practice. I felt fine at the time and threw one fastball and felt a pop in my arm and knew pretty much right away. The process with the Blue Jays was fast, from visiting the doctor to the surgeon and we handled it the right way. It was incredibly frustrating to miss out on the 2020 season and then 2021 but everything happens for a reason."
Robbins would make his 2022 debut with the Dunedin Blue Jays in Single-A on April 22nd, a three-inning relief appearance against the Fort Myers Mighty Mussels, allowing three hits with zero runs allowed while also adding four strikeouts through 52 pitches, 30 of which were strikes. In mid-June, Robbins was moved to High-A Vancouver, and after one relief appearance with the Canadians, he became a fixture in the rotation, making nine consecutive starts and holding opponents to a .240 batting average while throwing 62% of his pitches for strikes.
On August 15th, the left-hander was on the move again, this time to Double-A New Hampshire. He would make five starts and was an absolute force on the mound, allowing just four earned runs through 23.2 innings while striking out 26 batters, holding opponents to a .635 OPS while keeping the BAbip to a .295.
"From the beginning, because of how well my rehab went, I was able to compete almost right away in Dunedin. Making sure I felt good every day was important right after rehab was most important. Heading to Vancouver was my first time playing baseball in another country, the environment and the atmosphere at Nat Bailey Stadium is incredible to play in. I came into this season that if everything went the way I wanted to, making it to AA would be a big accomplishment and to go there and perform the way I did was really exciting and really set the stage for this season."
Heading to MLB Spring Training for the 2023 season…
At the time of the interview with Robbins, it was announced via his social media account that he would be taking his talents to the MLB side of Spring Training, earning an invite to the big league camp later this upcoming month. "I set the bar high and I want to compete, this opportunity will give me the chance to show everyone in the organization what I can do and all the work I put in to get to this point."
When you look back at the previous draft classes, there are not many who had to endure what Jimmy Robbins has gone through given the cancelled season as well as having to overcome personal injuries before and after being drafted by the Jays. After a stellar 2022 season, the southpaw also found himself ranked on
TSN Scott Mitchell's
Top 50 Blue Jays Prospects entering the 2023 season, coming in at #38.
If Robbins can continue to rack up the strikeouts and keep inducing weak contact, there is no question that we will be seeing him in Buffalo at some point this season, especially if he can come out of the gate similarly to how he finished last season.
The sky is the limit for the Orlando product, who has his sights set on making an impact at the big league level with the Blue Jays in the very near future, "I believe I am capable to help this team win a lot of games at the big league level and bring a World Series back to Toronto."
---