Getting to know Blue Jays Prospect Brennan Orf, 13th Round Pick of the 2023 MLB Draft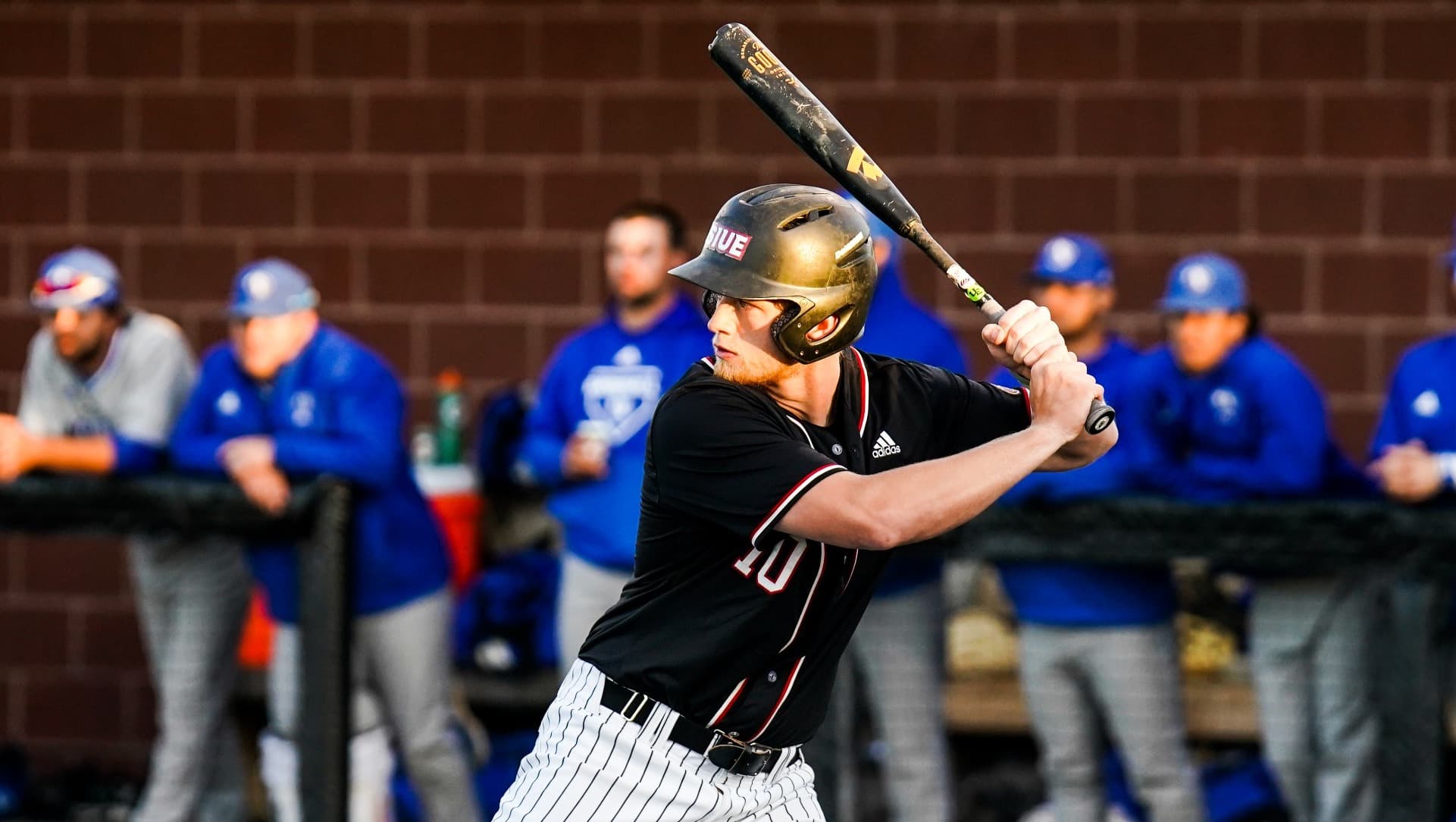 Photo credit:Patrick Clark
Heading into the 2023 MLB Draft, the Toronto Blue Jays held 19 picks at their disposal, losing their second pick as compensation for signing Chris Bassitt this past offseason who rejected the New York Mets qualifying offer. On day three of the draft, the Jays decided to use their 13th-round selection on
Brennan Orf
, an outfielder for the Southern Illinois University Edwardsville Cougars who signed for a $150,000 USD bonus, slot value for picks in the 11th-20th round range.
Speaking to Blue Jays Nation, Orf outlined his side of the process in regards to the MLB Draft, "The draft process was interesting and exciting," Orf said. "As a player, you do hear some things about what is going to happen but you never know for certain. There were a handful of teams that were interested in me but it was stressful during the draft because of the unknown. I was excited to get drafted and to go to a great organization in the Toronto Blue Jays."
Since 2021, Orf has been a member of the Cougars, never swaying from the program over the past three years. In his freshman campaign, the lefty-batter posted a .509 OPS with one home run in 24 games while getting acclimated to baseball in the Ohio Valley Conference as part of a Division 1 program.
"I am from St. Louis which is about 50 minutes from SIUE so I thought it was a good spot for me to go," said Orf, speaking on his decision to commit to the Cougars program. "My family could come to see games at home and I could go home for family events as well. Also, they have a great staff and good facilities. Everything you need to get better is at SIUE, so overall, it was a great fit for me."
In his sophomore season, Orf really put his name on the map, posting a .354/.492/.708 slash line with 13 home runs and 45 RBIs while finishing the year with a 1.200 OPS. He led the team in OBP and walks (35) while striking out just 25 times while also finishing in the top three on the squad in almost every statistical offensive category. This past year, Orf continued to impress in the batter's box, amassing a .351/.506/.759 slash line while adding a team-high 19 home runs and 48 RBIs, tied for first with Canadian Avery Owusu-Asiedu. Orf's 1.265 OPS led the Cougars this past season and he once again walked more than he struck out, producing 54 base on balls compared to 40 strikeouts while also leading the team in slugging, on-base percentage, and average. For his efforts, the Missouri product earned First Team All-Midwest Honours and was selected to the First Team All-Ohio Valley Conference squad, while also leading the entire league in slugging, on-base percentage, OPS, walks, and runs scored (73).
"My mentality in the box is to get down early and be on time for the fastball. If I am on time for the fastball, I can adjust to the other pitches that the opposing pitcher can throw. Another part of my mentality is to look to go gap to gap to avoid pulling off of the baseball. Besides those two things, I try to not think about mechanics because I want to keep it simple in games and trust that my body will get in the right position."
With such stellar stats in the batter's box and projecting as an outfielder who can also take reps at first base, the Blue Jays used their 13th-round pick on the power bat, with
Jim Callis at MLB Pipeline
describing the 6 foot 4 product as a power bat with sneaky speed (15 stolen bases with SIUE) that also showed great plate discipline in the MLB Draft League with the Frederick Keys. Here, Orf went 8 for 24 (.333) while collecting nine walks while adding two doubles and a triple to his resume through 10 games.
Now a professional baseball player after signing his first contract, Orf is looking forward to what lies ahead in the Blue Jays organization, "I was excited that the Blue Jays drafted me because they followed me during the season and they seemed like a great fit for me as a player. The Jays have a great staff and tools that will help me get to where I want to be. The first few days of draft camp have been amazing and I do not think it has fully hit me yet. It is a great feeling signing that contract and getting all that out of the way. I cannot wait to start playing and getting knowledge and tips from the coaches in the organization. Ultimately, signing and becoming a professional player is a dream come true. Something you think about ever since you start to play and I am excited to see where it goes."
Moving forward, Orf will likely see some time in Rookie League ball as the season starts to wind down but if he can continue hitting like he did with the Cougars, it wouldn't be surprising to see the lefty-batter take some hacks in Single-A Dunedin before the season comes to a close. A power bat that can play in the outfield, Brennan Orf is definitely one player to keep an eye on over the coming years.
---