Getting to know Bryce Arnold, a non-drafted free agent signed by the Blue Jays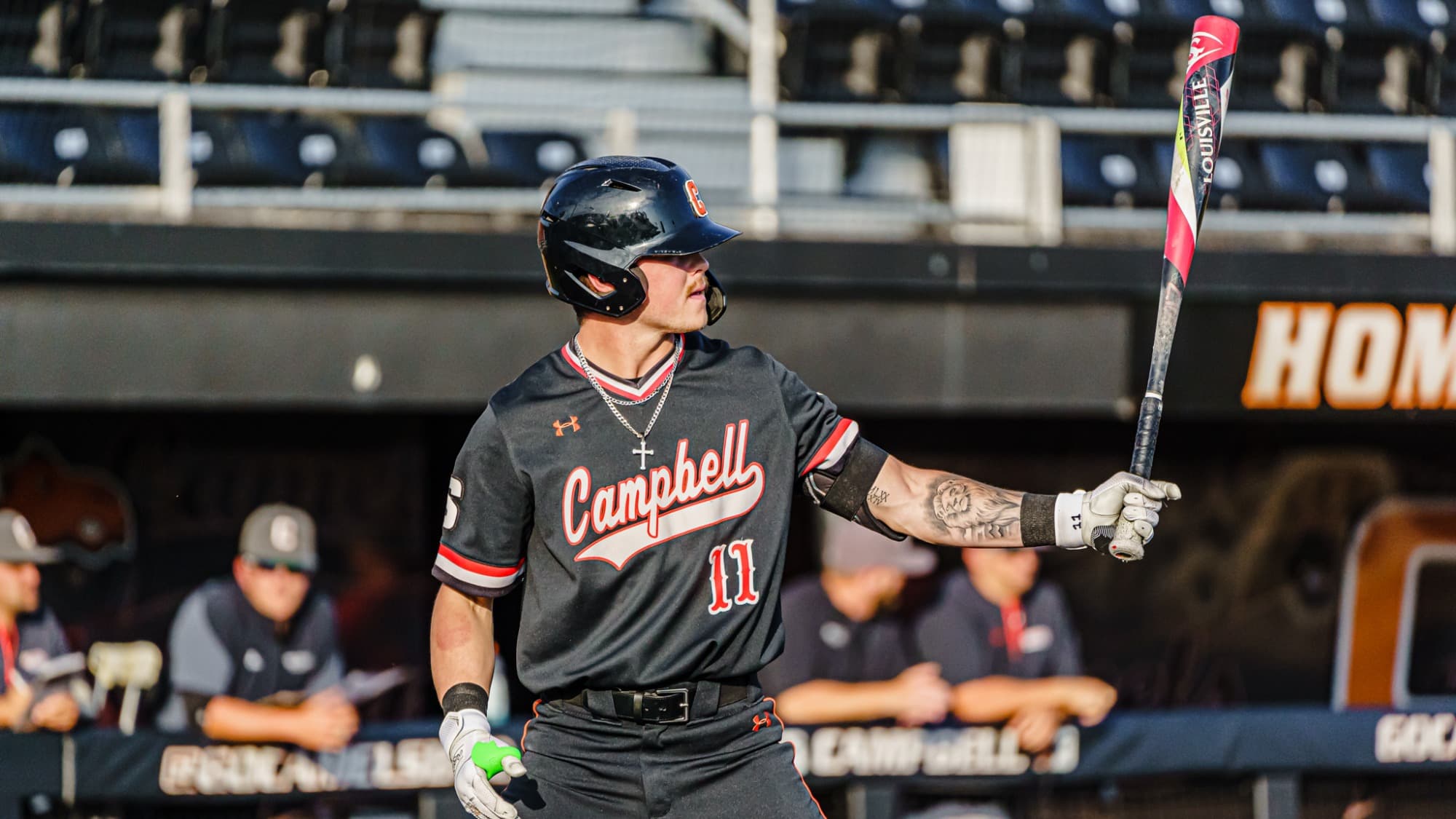 The Jays may have just gotten the steal of the 2023 undrafted class.
It was announced shortly after the 2023 draft that the Blue Jays signed Canadian infielder Bryce Arnold out of Campbell University.
In his junior season with the Division I school, he slashed .321/.412/.638 with 17 homers in 290 plate appearances. Moreover, he had a 11.4 BB% and a 15.9 K% in his final year. In his three years at Campbell, he slashed .310/.418/.571 with 28 homers in 610 plate appearances, along with an 11.5 BB% and a 17.9 K%.
Interestingly, Arnold played two seasons with fellow Blue Jays prospect Ryan Chasse, who had this to say:
"I'm really excited to play with Bryce again. I got to spend two season [2021 and 2022] with him at Campbell. We had a lot of success together, and I'm excited to carry that on in the Blue Jays organization!"
Arnold also spent summer playing summer league with wooden bats, where he slashed .252/.379/.382 with three homers in 153 plate appearances. He recently played for the Frederick Keys in the MLB Draft league, and slashed .297/.342/.432 with a homer in 41 plate appearances. This was enough for him to make the inaugural MLB Draft League Prospects Game, where he was the starting second baseman.
I asked Prospects Live's Director of Draft Content, Tyler Jennings, what he thought of Arnold. He had this to say: "
Arnold is probably a second baseman due to stature, but is power over hit. His pull-side power is pretty legit."
It's a bit surprising that the Jays were able to sign him after the draft. Sportsbook Review's Jake Brannen broke the news, noting that Arnold was expected to be taken on the second day of the draft.
I was able to ask Arnold a few questions, so here's how that interview went:
Brennan:
"How do you think your 2023 went?"
Arnold:
"I thought my season went well. I was able to help my team continue to win as we've done for the three years I was [at Campbell]. My personal numbers went up as well, which I was happy with and all around just becoming a better baseball player and setting myself up for a potential professional career."
Brennan:
"How was the signing process? Anything interesting behind the scenes?"
Arnold:
"The signing process was cool. Being able to talk with Blue Jays staff members and my agent was a fun experience. I was glad to get the opportunity to sign with the Blue Jays and continue my career."
Brennan:
"As a junior, did you consider heading back to Campbell or University?"
Arnold:
"After the draft ended, I was a little disappointed, but knew I had a year left of eligibility and could have another year like my 2023. Once everything worked out, I was able to get a chance to play with the Blue Jays.
Brennan:
"As a Canadian, how cool is it to play for Canada's only baseball team?"
Arnold:
"It's really cool. I've always grown up wanting to play for the Jays and going to a bunch of their games. So to be able to actually wear their logo on the field and hopefully meet everyone that I've watched throughout the years is pretty cool!"
Brennan:
"Are you excited to play with Ryan Chasse again?
Arnold:
"Yeah, I definitely am! He was one of my guys at Campbell and showed me the ropes my freshman year. He has taken me under his wing already in my first few days here and it has been a cool experience.
Arnold made his professional debut on Wednesday evening, going 0-4 with two hard-hit balls. He is an exciting prospect who has some serious raw power and the Blue Jays are lucky to have him!
---
As always, you can follow me on Twitter, Instagram, and Threads @Brennan_L_D. You can Arnold on Twitter @Arnold_Bryce. Furthermore, Tyler Jennings can be followed on the bird app @TylerJennings24, and Ryan Chasse's handle is @rnch31. Thanks to all three of them for the words in this article!
---