Getting to know Chavez Young
The Blue Jays have a log jam of outfielders on the 26 man roster, but when you look at the farm system, the position is quite bare.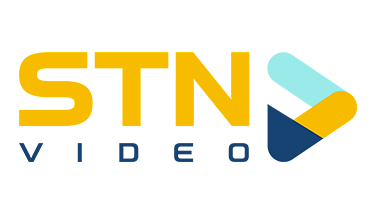 If you follow prospects at all, you'll know their surplus of middle infielders, catchers or pitchers. However, they've never had a large stockpile of outfielders. While Springer and Hernandez are the anchors of the Blue Jays outfield, the third and fourth spot isn't solidified.
Corey Dickerson is an expiring free agent after this season, and it's a possibility that either Randal Grichuk or Lourdes Gurriel will be traded in the off-season. Subtract two from 5 and you get 3. While I needed external help to do the math there (thank you calculator), I will not use external help to tell you the obvious choice for the fourth outfielder.
Chavez Young. Will there be more established fourth outfielders on the free agent market? It's very possible. Is Young ready for the MLB? Depends who you ask. However, in this article I'm going to convince you as to why he'd be the perfect fourth outfielder if the opportunity arises.
Let's start from the beginning:
Chavez Young has been around in the Jays organization for quite a while. My article on Nick Fraze was one of my most recent articles. He was picked in the 22nd round. Chavez Young? Well he was picked in the 39th round in 2016. The 24-year-old from The Bahamas is currently in Double A and is having a decent season.
Where does he rank as a prospect? In Baseball America's top 30 midseason rankings, the Jays have four outfield prospects in the top 30. Yhoangel Aponte (13), Josh Palacios (28), Will Robertson (29) and Dasan Brown (30). Baseball America doesn't consider him a non-prospect as they rank him as the best outfield arm, however he doesn't rank, nor has he ever ranked in Baseball America's list.
Baseball America is not the only prospect site however, as MLB Pipeline ranks Young as the 24th Blue Jays prospect. Wanna see his grades? Let's talk about his grades. 
*Editor note, MLB Pipeline released their updated ranks last week.
Grades:
Hit: 45
Run: 55
Field: 50
Power: 45
Arm: 65
This is a fantastic segue into his player profile.
Righty, lefty, run around the field:
I've been sitting here for about 10 minutes admiring the 65 arm. His defensive grades are good enough for him to make the MLB in some capacity. Part of me was skeptical, however, watching him on August 14th changed that. Would you like to see some good defense? View this thread.
Defense is only half the game for a position player, how's his bat? I've always found switch hitters to be fascinating and quite useful as they completely mitigate a pitcher's advantage. You guessed it, Chavez Young is a switch hitter.
Not just that, but both Fangraphs and Pipeline believe that he is yet to unlock his power. Per MLB Pipeline's scouing report: "Squaring up the ball more consistently, especially from the right side, will be the key to Young's offensive game, and there's reason to believe he has some more pop in his bat."
We've already seen how he uses that 55 run grade defensively, what about on the bases? In his 5 minor league seasons, he has attempted 123 stolen bases. He has a success rate of 74%, reaching safely 91 times.
Chavez Young has the speed which when coupled with his accurate arm, makes him a great defender. He uses that speed to steal bases at a successful rate and he has versatility with the bat due to him being a switch hitter. Young also has power potential from both sides of the plate.
Young in 2021:
I won't lie, when I started this article, I got to this section and stopped writing. I don't know whether it was a writing block or if I was exhausted from writing that day, but I stopped and didn't pick it up until today.
My oh my do things change quickly. I started writing this article on August 14th when Chavez Young was slashing .249/.335/.701. Coming back to edit this article on August 22nd, he is batting .271/.341/.758. In the 8 day stretch, he has batted for a .429 average with 8 extra base hits, including 3 home runs. He's only struck out five times in the 7 games as well.
On August 14th, I had no idea what I would write in this section. Today, I'm writing that Chavez Young will be on this roster next season.
Here are some of the highlights over the stretch, courtesy of his high school team, Georgia Premier Sox.
Chavez Young… as a pitcher?
"Brennan, I think there is something wrong with you. Have the Jays made you go crazy?"
I mean, sort of, but remember that 65 arm tool I mentioned earlier in the blog? Well here's it in action from the Faith Baptist Church (now the Georgia Premier Sox). Please watch it, or my entire argument will fall upon deaf ears.
Ninety! Eight! A 17-year-old Chavez Young threw 98 miles per hour as an outfielder. Imagine him on a pitching regime where his velocity ticks up to 100 mph. Imagine him adding a devastating slider or a change up that bamboozles the batter.
If I'm being honest, I don't see this happening. Young is too athletic and too good of an outfielder not to have the fourth outfielder spot locked down in a year or two. However there are some questions about his ability to hit and to hit with power. If by some odd reason he is still in the minors by the age of 27, Chavez Young could convert to a pitcher.
It's not out of the realm of possibilities for a position player to pitch either. We can look at a former Jay and a current prospect in the system.
Hagen Danner:
was picked in the 2nd round of the 2017 draft. After struggling to hit as a catcher, he made the move into the bullpen this season for the Vancouver Canadians. As a 22 year old in High A, he owns a 2.42 ERA in 26 innings pitched. He has only walked 11 while striking out 31 batters. 
He pitched in high school and developed into a 2-way player, has only given up one home run this season. He's an interesting prospect who I may eventually write an article about.
Anthony Gose
: We all remember him. When he pitched in high school, he pitched up to 97 mph. According to his 2012 Baseball America profile, he had 3 tools in the 70s on the 20-80 scale, one of which was his arm. He didn't start pitching professionally until 2017, but he's put together a few good years of pitching in the minors.
While he only pitched an inning in high school for fun, he has the athletic makeup and the work ethic to potentially be a useful reliever, if not an outfielder in the future.
Conclusion:
If the Jays could call up Chavez Young today, he'd already be their second best defensive outfielder behind George Springer. While there are questions about his hitting, there are zero questions about his MLB ready defense.
If I had to make a prediction, it's that Chavez Young will be their fourth outfielder at the start of next season.
As always, follow me on Twitter @Brennan_L_D. Big thanks to his former high school, who you can follow at @Premier_Sox. They were incredibly helpful.