Handing out end of season awards to Blue Jays' minor league position players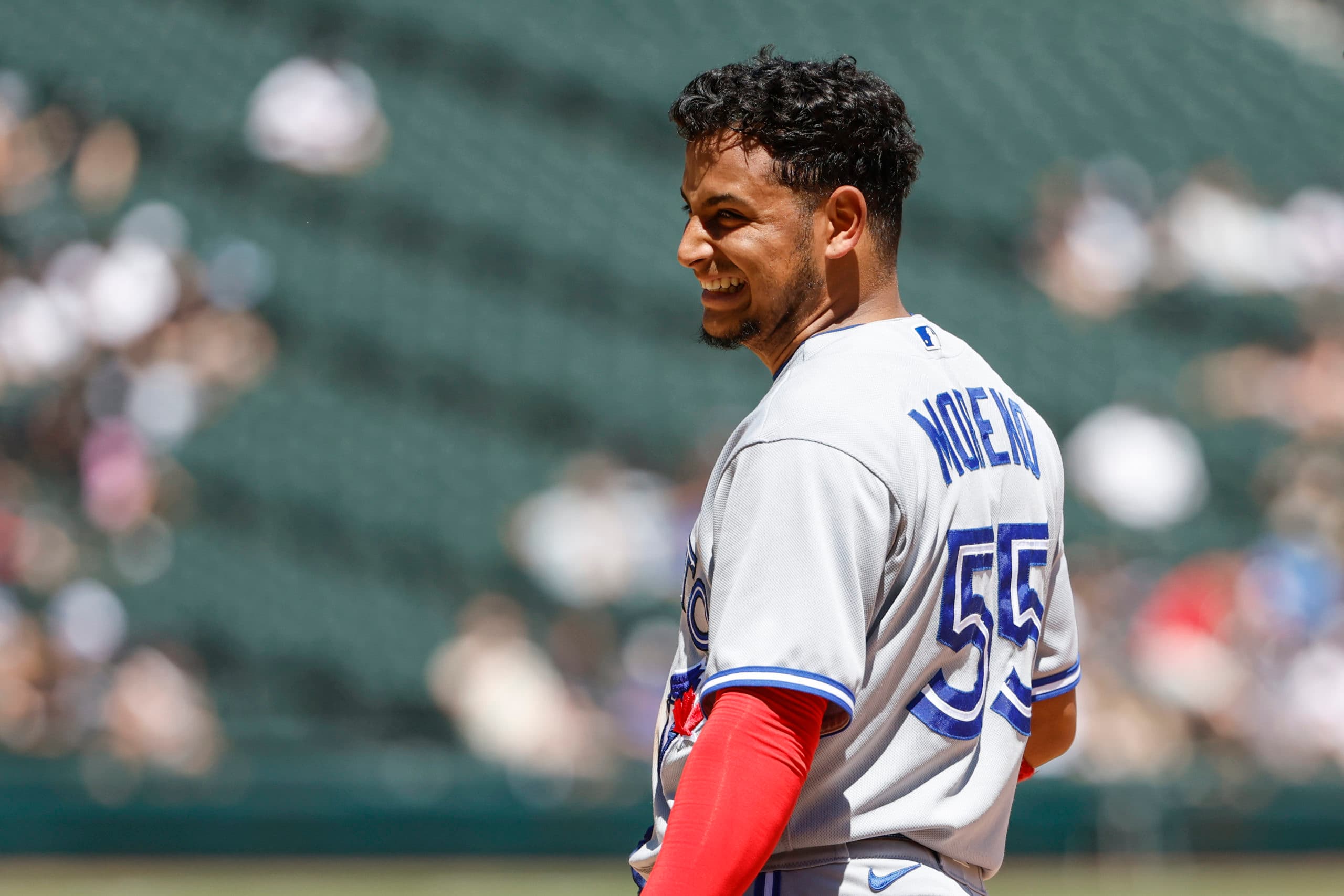 Photo credit:Kamil Krzaczynski-USA TODAY Sports
The MiLB season is over for all Blue Jays farm teams, so let's award some position players!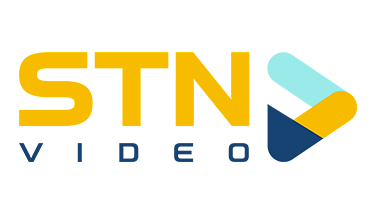 This article will feature the best tool award for all five tools, the best vibe award, the breakout season award, and the best player award.
There are a lot of good candidates for each of these awards, but there will only be one winner! We'll start with the best vibes.
Best vibes: Steward Berroa:
There are a few players with an 80-grade fun tool (Chavez Young being another), but Stewy B will take the award home the award this season.
Although his 106 wRC+ doesn't stand out, the outfielder is absolutely chaotic on the base paths, stealing 47 in 54 attempts between High A and Double A.
Not only is he fun to watch as a player, but he does some pretty hilarious stuff, such as joining the Dancing Grounds Crew in the middle of an inning.
There are quite a few other contenders for this award, but Berroa wins the Best Vibes award.
Best Glove: Zac Cook
Although the 24-year-old outfielder didn't stand out with the bat in Double A this season, he made some impressive catches that won him this award.
The outfielder had eight outfield assists, but countless amounts of spectacular diving catches. Don't believe me? Here's this one from July 31st, robbing the batter of a potential extra base hit.
Or this one, in one of the last series of the season. If this gets down, a run scores.
The best of the bunch has to be this catch, which shows off his range and athleticism.
A well-deserved winner of the Best Glove, and I'm excited to see him with the Bisons next season!
Best arm: Chavez Young
Similar to the Best Glove award, we have Chavez Young winning the Best Arm award. Realistically he could have won the Best Glove award, but alas.
The one play where his arm really sticks out is in the clip below:
Not only did he make a pretty difficult catch, but he was able to throw the ball over 300 feet without bouncing it, only feet from the base, doubling up the runner.
He only had nine outfield assists, but runners knew not to run on the 25-year-old Bahamian.
Zoomer Award: Dasan Brown
There were quite a few players that were under consideration for this award, but none were more fitting than Mr. 80 Grade Speed himself, Dasan Brown.
Between Low A and High A, the Canadian had 22 steals and was 22/31 in stolen base attempts on the season. However, that's just a small aspect of what speed is used for in the sport.
Brown used his speed in the outfield to run down balls that most would be unable to catch. He also used his Plus Plus Plus speed to put pressure on the defense every time he hit a ground ball.
Along with the improvement of his other tools, such as his hitting and power, Brown is an interesting player to watch in the upcoming seasons.
Best Contact: Gabriel Moreno
Although he didn't finish the season with the Buffalo Bisons, it seemed pretty fitting to give the Best Contact (the best hit tool) to Gabriel Moreno. With the Bisons, he slashed .315/.386/.420 in his 267 plate appearances with the Prairie Cows.
Although he didn't hit many homers (only three all season), he put the ball in play more often than not. Moreno has the ability to shoot the ball the opposite way, as he had a 37.4 opposite-field hit percentage with the Bisons this season.
The 22-year-old catcher also registered four games with four or more hits and seven with three hits. He was only held hitless in 15 of his 62 games as well.
Otto Lopez and Spencer Horwitz also had consideration, but Moreno hit consistently through the season, despite not getting consistent at bats while called up with the big league team.
Best power: Orelvis Martinez
One of the Jays' top prospects, the 20-year-old really showed out playing in Double A this season. Yes, he had a high strikeout rate. Yes, Orelvis didn't hit for average and had a sub .300 on base percentage. However, his power cannot be ignored.
The shortstop/third baseman hit 30 home runs in 2022, which isn't just the most in the Blue Jays organization but was top 3 amongst Double A batters this season. What's more, is that the guys that had nearly the same amount are mostly in their mid-20s. Not just that, but his 30 homers were tied for the 16th most in all of the minor leagues.
While there are certain aspects of his game that Martinez can improve on, his power is special and reminiscent of Vlad's swing when the former best prospect in the MLB was with the Fisher Cats.
His hit tool may lag behind, but as he fills out his frame, he'll only increase his power. All he needs is experience, which he got a load of this season.
Best player: Addison Barger
Well, sort of. While Palmegiani absolutely opened up eyes and had a fantastic season, Barger went from being a guy that didn't rank on my Pre-season list (or even the notables), to becoming a guy that could realistically reach the Top 100 next season… or the MLB… whichever comes first.
As a 21-year-old in Low A last season, the third baseman/shortstop had a .249/.334/.492 slash line with 18 homers. While that is impressive, his 32.9 K% was a worrisome number, especially since he didn't really have a track record (poor first professional season, very short 2019 season, no 2020 season).
Then 2022 came around. Barger started his season with the High A Vancouver Canadians, slashing .300/.366/.558 with 14 homers in 292 plate appearances. The more promising sign, however, was the fact his K% dropped to 26%.
Of course, the 22-year-old earned a well-deserved promotion to Double A, where he hit the ground running. Over his first month with the Fisher Cats, the guy literally hit .374/.437/.560 in 102 plate appearances. There's adjusting, and then there's that
In his time with the Fisher Cats, he slashed .313/.384/.528 with nine homers in 198 plate appearances. Moreover, his K% actually dropped to 25.3%, showing another improvement.
After the Double A season ended, Barger was promoted to Triple A, where you guessed it, he hit the ground running. In his eight games, he slashed .355/.444/.667 with three homers in just 36 plate appearances. He also registered a hit in all eight of those games.
Rule 5 eligible at the end of the season, Barger was added to the Blue Jays Arizona Fall League Roster despite not being on the 40-man roster. It's safe to say, it's a no-brainer that he'll be added to the 40-man to protect him from being selected.
Biggest breakout: Damiano Palmegiani
Probably the toughest award to hand out for a position player, last year's 14th rounder gets the nod for me.
He started the season with the Dunedin Blue Jays, where he slashed .256/.351/.508 with 11 homers in 228 plate appearances. Even though he supplied power, he didn't strikeout an exorbitant amount either in Low A, as he only had a 20.6 K% (while owning a 10.1 BB%). 
Upon his promotion to High A, he slashed .224/.335/.443 with 13 homers in 272 plate appearances. He had a slight increase in K% (22.1%) but also walked more with an 11.4 BB%.
From a 14th rounder to ranking as my 11th best Blue Jays prospect mid-way through the season, Damiano Palmegiani had the biggest breakout season.
Ones to look out for:
Here, I'll list some names of guys that either broke out, or showed enough for me to consider them for the Biggest Breakout award.
Davis Schneider:
Like Barger, Schneider made the jump from High A to Triple A in 2022. Selected in the 28th round in 2017, the 23-year-old started the season with the Vancouver Canadians, posting a .229/.354/.459 slash line in 179 plate appearances. He hit eight homers and had a 15.3 BB% and a 26.5 K% in that time.
With the Double A Fisher Cats, he slashed .283/.368/.476 with six homers, dropping to a 24.2 K% and an 11.6 BB% for a wRC+ of 131, the highest at any level this season for the left fielder/second baseman.
Upon his promotion to Triple A, he slashed .233/.387/.400 with two homers in 75 plate appearances. He had an absurd 18.7 BB% and a 26.7 K% for a wRC+ of 118.
Schneider is versatile and has one of the best work ethics in the organization. It's not a matter of "if" he'll play in the big leagues, but when. He'll be Rule 5 eligible at the end of the season and could factor on an MLB team as soon as next season, hopefully with the Blue Jays.
Rainer Nunez:
The 21-year-old won the Florida State League batting title, slashing .299/.328/.482 with a 3.6 BB% and a 21.4 K% in 384 plate appearances. He also had 15 homers, one of the higher totals in the overall organization this season.
Upon his promotion to High A, he slashed .321/.379/.491 with an 8.6 BB% and 23.3 K% in 116 plate appearances. He also hit four homers and really stood out.
Not ranked on the Top 30 Blue Jays prospect from MLB Pipeline, he's certainly a first baseman to keep an eye on.
Robert Robertis:
The last player who deserves some recognition, Robertis is on here for one reason.: Two homers in Double A.
That doesn't sound too outstanding until you realize that he only hit one prior in his career prior to the call-up. Not just that, but the 19-year-old only had 20 prior at bats at levels that start with an "A".
I knew about him prior (I hadn't seen him), but I didn't know that he could do that. For that very reason, he is a player that could possibly break out next season, watch out for him in Low A.
What's next:
Tomorrow morning, I'll be releasing the pitcher version of this article, as well as the nine players who are Rule 5 eligible but may be added at the end of the season. Stay tuned!
As always, you can follow me on Twitter @Brennan_L_D.