How about Marcus Semien as a possible bargain option?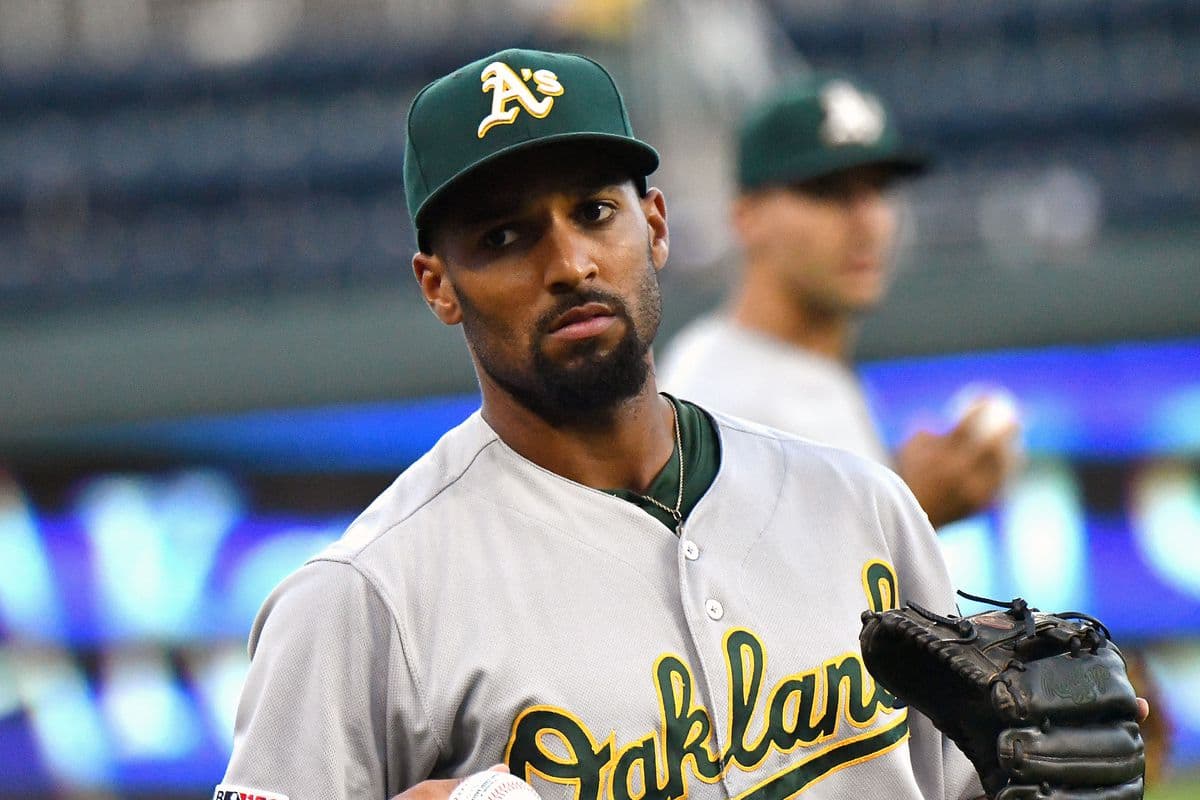 Though it isn't the team's most glaring need, there's been plenty of discussion around the Blue Jays making an infield upgrade this off-season.
The two names we've heard about the most are Francisco Lindor, who was recently traded to the New York Mets, and DJ LeMahieu, who's locked in a strange stalemate with the New York Yankees. One name we haven't heard about at all — which is sort of shocking given the fact the Blue Jays have been reportedly in one just about everyone this winter — is Marcus Semien.
Despite George Springer, Trevor Bauer, and LeMahieu getting attention as this year's big free-agent names, Semien has actually accumulated the most WAR of any player on the open market over the past three seasons. Most of that comes from one very good season in 2019 that was sandwiched between two forgettable seasons in 2018 and 2020.
In 2019, Semien had what looked to be a breakout performance for the A's. He slashed a .285/.369/.522 line with 33 homers and a strong 87-to-102 strikeout-to-walk ratio while playing in all 162 games. That performance resulted in Semien finishing third in American League Most Valuable Player voting, behind only Mike Trout (the winner) and Alex Bregman.
If Semien had put together a 2020 season anywhere near what he did in 2019, he would be in line for a huge payday this winter, but that didn't happen.
Semien slashed a .223/.305/.374 line with seven homers and a 25-to-50 strikeout-to-walk ratio, the worst offensive production of his career since being dealt from the White Sox to Oakland in 2014 as part of the Jeff Samardzija trade.
Of course, many players had ugly showings in 2020, a weird, small sample size of a season. Further to that, if you take away a horrendous two-week stretch to start the season, Semien posted a solid .763 OPS in his final 40 games of the regular season and then went on to have a very good showing in the playoffs, going 11-for-31 with a couple of dingers and only one strikeout.
The thing with Semien, as Edwards discusses in that FanGraphs post, is that his bat features considerable upside, but his glove is an area of weakness. He's a below-average defender at short but could look much better if moved elsewhere in the infield.
As of right now, Bo Bichette is Toronto's shortstop and Vlad Jr. seems to badly want to play third base. Cavan Biggio would be the team's starting second baseman but the team likes to use him in a utility role, throwing him all around the diamond depending on the situation. There are questions about both Bo and Vlad's long-term viability at those respective positions, especially for the latter.
Semien could possibly be a fit for the team at either third or second base, which is ultimately what we've been talking about for LeMahieu if he did end up signing with the Blue Jays.
LeMahieu is seeking a five-year contract worth well north of $100 million, a massive investment for a player whose numbers seem to be propped up by playing at Yankee Stadium. Semien doesn't have the same track record as LeMahieu, but there's obviously upside there and it's difficult to ignore that great 2019 season and 2020's playoff showing.
Buying low on Semien would give the team an interesting bounce-back option without the same financial investment as LeMahieu, leaving room for upgrades at positions of greater need, like the outfield and pitching.
Just spitballing here. Slow news day!