How should Blue Jays prioritize upgrades at this year's trade deadline?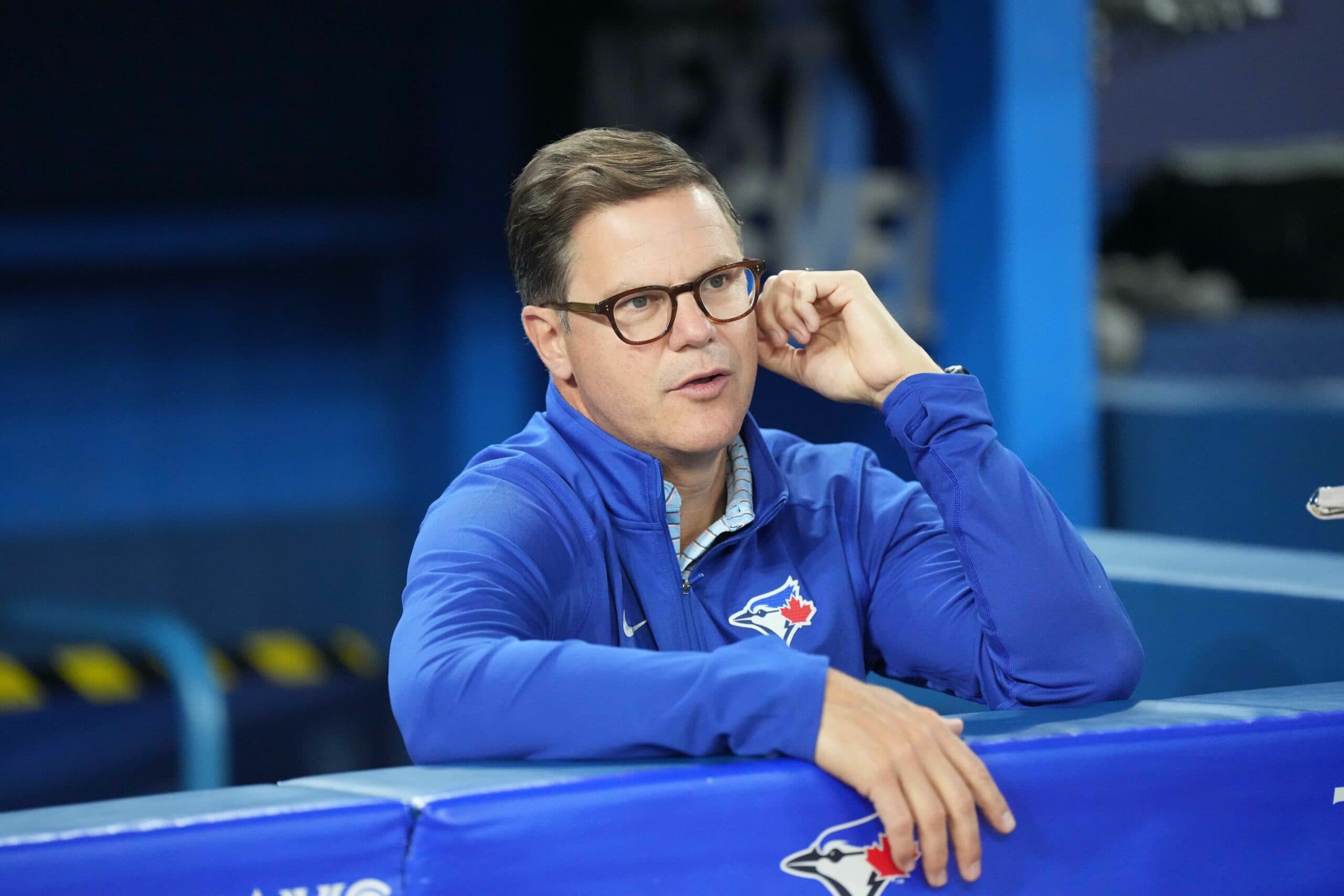 Photo credit:Nick Turchiaro-USA TODAY Sports
With the Toronto Blue Jays eying a deep playoff run this fall, general manager Ross Atkins and his staff will be looking to add around the edges leading up to the Aug. 1 trade deadline to improve a roster currently sitting third in the AL East Division.
At 53-41, 5.5 games out of first place and positioned in the second wild-card seed, the Blue Jays find themselves in a favourable position amidst a promising 8-2 stretch, including a four-game winning streak. But if they desire to chase down the Baltimore Orioles or even the Tampa Bay Rays, management will need to make additions by the end of the month to address a few concerning areas.
The problem, of course, is there's still uncertainty around which franchises will be looking to sell with just two weeks from the trade deadline. At the moment, only a small handful of teams have declared themselves as sellers, which includes the St. Louis Cardinals, Chicago White Sox, Detroit Tigers, Kansas City Royals, Oakland Athletics, Washington Nationals and Colorado Rockies.
No matter how large that list grows, Toronto's front office will be active via trade over these next couple of weeks, as they should be. Atkins likely won't be swinging for any blockbuster trades, nor does the team possess enough elite-level prospects to do so. But he can focus on making marginal upgrades to the position player group and pitching staff.
There are varying degrees of urgency on both fronts. Though, if you were limited to making just one move, it'd likely be tough to prioritize pitching over adding a righty with pop at the deadline – an area that should probably be their top priority.
1. Right-Handed Slugger 
The Blue Jays have known they've needed to acquire a right-handed batter – particularly one that mashes versus left-handed pitching – for months dating back to last off-season. But they still have yet to correct that issue in 2023.
Trading Teoscar Hernández and Lourdes Gurriel Jr. were necessary moves. Everyone is aware of that. While those decisions improved the roster's outfield defence, bullpen, lineup balance and provided financial flexibility that helped land Kevin Kiermaier and Brandon Belt in free agency, it left the offence exposed against lefties.
Granted, attempts were reportedly made to address that concern prior to Opening Day, as the front office targeted platoon hitters like Adam Duvall, Robbie Grossman, AJ Pollock and Tommy Pham – all of which signed elsewhere in favour of additional playing time.
None of those players are game-changers, but they would've helped mitigate
Toronto's poor results in righty-on-lefty matchups
, which sees them ranked 17th in wRC+ (106), 21st in SLG (.406), tied for 28th in home runs (14) and 30th in ISO (.141) in the majors.
It also wouldn't have resulted in 160 plate appearances spent on left-on-left situations, filled by Kiermaier, Belt, Daulton Varsho, Cavan Biggio, Nathan Lukes and Spencer Horwitz. Together, that group has combined for a measly .250/.314/.292 slash line, a .042 ISO, a .275 wOBA and a 73 wRC+.
So, with two weeks until the trade deadline, the Blue Jays must prevent this roster flaw from hindering their offence throughout the second half, just as it did in the first. All that's required is to procure a lefty specialist, preferably someone with a background in the outfield or at second base – like Pham, Lane Thomas, Austin Slater or Paul DeJong, perhaps.
That way, Toronto can either have Whit Merrifield in left field or at second, with the right-handed trade acquisition assuming whichever position he doesn't, keeping one of Kiermaier or Varsho on the bench alongside Biggio, likely making Santiago Espinal (free agent after 2026) expendable in trade discussions.
2. Depth Starter/AAA Hurler 
After solidifying the offence, it'd be advantageous for the front office to turn its attention to the starting rotation, with an eye looking ahead to the 2024 campaign.
That may seem odd, especially considering Toronto's staff shifted to a four-man rotation out of necessity over a month ago. But Alek Manoah's return and Hyun Jin Ryu's eventual 2023 big-league debut have undoubtedly altered the organization's deadline plans on the starting pitching front.
Previously, many wondered if the Blue Jays would target a front-line starter to pair next to Kevin Gausman, replacing Manoah's spot atop the rotation. And there was also a point when a back-end starter would've made sense. Now, we're inching toward a scenario where the team has six viable starters, which could lead to the formation of a six-man rotation.
It could also push Yusei Kikuchi to the bullpen, as he's pitched to a 6.43 ERA and 4.50 FIP over his last three starts and has struggled to command his fastball, leading to increased traffic on the bases and preventing him from completing more than five innings each outing.
Even so, there is less urgency to acquire a starting pitcher than just a few weeks ago, at the major-league level, that is. A rotation of Gausman, Manoah, Chris Bassitt, José Berríos, Ryu and potentially Kikuchi is still better than most in the American League – one that should be more than capable of leading this club down the stretch and into the post-season.
The depth beyond them, however, remains incredibly thin at triple-A Buffalo, which took another blow earlier this week after
Casey Lawrence was granted his release
, per his request. That leaves Bowden Francis, Paxton Schultz and Zach Thompson as the Bisons' lone traditional starters – a less-than-ideal situation.
Moving forward with that trio headlining Buffalo's rotation would be quite the gamble. Thus, it'd be wise to acquire an optionable starting pitcher with prior big-league experience at the deadline, seeking a similar move to last season's Mitch White trade, minus the Nick Frass0-level return.
Scouring the market for an arm of that profile could be tricky, though adding one to the mix – such as Los Angeles' Kenny Rosenberg or San Diego's Ryan Weathers, for example – could prove beneficial for this season and beyond.
3. High-Leverage Reliever 
After struggling in this department for consecutive seasons, the Blue Jays are finally in a position where they aren't desperately searching for a top-notch reliever once trade season arrives. Still, you could argue this team would be better off adding another potent arm to the mix ahead of the Aug. 1 deadline.
It won't be that simple, as Ryu's return will likely reduce the number of arms in the bullpen to seven, allowing for a six-man rotation. Chad Green is also expected to begin a rehab assignment this week, and his eventual return could lead to a tough decision regarding White, who's out of minor-league options.
Injuries, of course, could solve this impending roster crunch before Green returns to the majors. Or, Toronto could risk exposing White – who has practically wasted a roster spot up to this point – to waivers and replace him with the former New York Yankee as the club's seventh reliever.
Toronto could lose the struggling righty for nothing just one year after acquiring him from the Los Angeles Dodgers, which wouldn't look kindly on management. At the same time, removing one of the bullpen's six reliable relief arms to avoid that potential outcome wouldn't be any more justifiable.
As currently constructed, the core of Jordan Romano, Erik Swanson, Tim Mayza, Nate Pearson, Trevor Richards and Yimi García has performed beyond expectations this season, playing massive factors in the 'pen's MLB-best 18.9 per cent strikeout-to-walk rate difference.
Green may act as a valuable trade acquisition by himself, assuming he can replicate the 3.18 ERA, .186 OPP AVG and 24.5 per cent K-BB rate difference he posted over his final three seasons in New York from 2020-22. But given that the 32-year-old is coming off Tommy John surgery, similar to Ryu, that could be a pretty big "if."
It is also worth noting the Blue Jays almost certainly won't carry six starters in the playoffs and could leave Ryu or Kikuchi off their October roster, allowing manager John Schneider to carry eight relievers in his bullpen. While Zach Pop could be an option, a safer route could be targeting someone externally, like Chicago's Joe Kelly – an inexpensive power arm.
Kelly, whose contract includes a $9.5 million club option for 2024 with a $1 million buyout, is currently on the 15-day IL with a minor elbow injury but should return soon and likely wouldn't be tied to a high acquisition cost. Given his 22.5 per cent K-BB rate difference this season, plus his high-90s fastball, the 35-year-old would strengthen Toronto's bullpen even further.
Fitting the hard-throwing righty onto the roster would be the hard part. The Blue Jays, though, might be able to manipulate the situation by optioning Pearson to triple-A when needed until the playoffs begin, rostering a bullpen that includes Romano, Swanson, Mayza, Richards, Pearson, Green, Kelly and García.
---