How Would You Spend Rogers' Money? Taking a look at MLBTR's Free Agent Predictions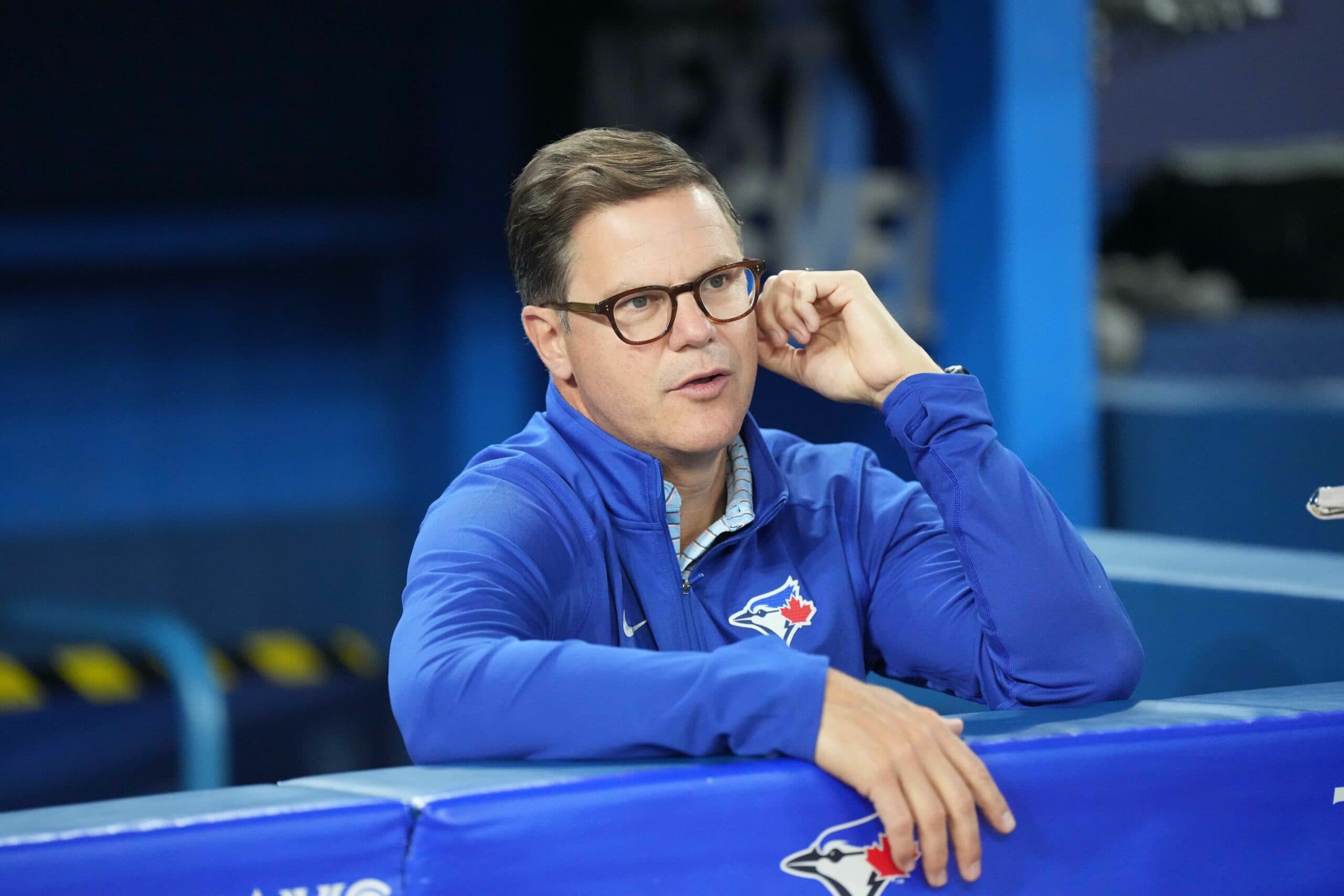 Photo credit:Nick Turchiaro-USA TODAY Sports
Here are the rules. After arb awards and option exercises, the Jays are estimated to have around $40-50 million to spend on free agents. Let's be optimistic that ownership is ready to spend this winter and say $50 million. Assume, for purposes of the game, that every free agent on the MLBTR list can be had for their projected annual salary. For purposes of this game, ignore terms and any other factors (opt-outs, no-trades, etc).
The Jays likely need replacements in left field (for Kevin Kiermaier, assuming Daulton Varsho moves to CF), third base (Matt Chapman) or possibly second base, designated hitter (Brandon Belt), and possibly at the back of the rotation (Alek Manoah, Hyun Jin Ryu) and bullpen (Jordan Hicks). Internal options exist for most of those positions, and trades are entirely possible, so it does not follow that the Jays have to fill all of those needs on the free-agent market.
So with your $50 million, you could sign one $50m player (MLBTR has Ohtani at $44 million per year) or two $25 million players, or a $35 + $10 + $5.  It is entirely up to you, except that you can not exceed $50 million in total.
You can hedge your bets somewhat by proposing one trade to be made in addition to your FA signings. So, for example, at third base, you could propose that the Jays re-sign Matt Chapman … or you could assume that the Jays trade for Manny Machado.
Similarly, you could assume that Toronto trades for David Bednar rather than signing Aroldis Chapman. But only ONE such trade.
Here are the AAVs for some of the top players.  You can see the complete list and the MLBTR analysis in the (highly recommended

article here

.

 
Shohei Ohtahi – $44 million
Cody Bellinger – $22 million
Yoshinobu Yamamoto – $25 million
Blake Snell – $29 million
Aaron Nola – $25 million
Jordan Montgomery – $25 million
Matt Chapman – $25 million
Sonny Gray – $23 million
Marcus Stroman – $22 million
Eduardo Rodriguez – $21 million
J.D. Martinez – $20 million
Teoscar Hernandez – $20 million
Jeimer Candelario – $18 million
Rhys Hoskins – $18 million
Josh Hader – $18 million
Shota Imanaga – $17 million
Justin Turner – $16 million
Jorge Soler – $15 million
Brandon Belt – $15 million
Seth Lugo – $14 million
Lourdes Gurriel Jr. – $14 million
Kevin Kiermaier – $13 million
Jack Flaherty – $13 million
Jung Hoo Lee – $10 million
Jordan Hicks – $10 million
Gio Urshela – $10 million
Whit Merrifield – $9 million
Just for fun, let's assume that the players who did not make the MLBTR top 50 (including Matt Moore, Joc Pederson, James Paxton, Hyun Jin Ryu, Tommy Pham, Kyle Gibson, Craig Kimbrel, Clayton Kershaw, etc) could be had for $8m each.
 So what do you do?  Shohei would be beyond great, but he would leave only $6 million – only enough for a Liam Hendricks.
Bellinger would be a gamble, given his inconsistent history, but his 2023 with a healthy shoulder was impressive.
Or would you sprinkle – rather than splurging on a single superstar Bellinger, gamble on an upside play like Pham at less than half the price?
Last year, Ross Atkins spoke about "adding to this team with talent that is condensed in one player and a super high impact."  But that was then, and right now the Jays have multiple holes to fill … or do they?
And who would be your trade target?  Should the Jays pay the sky-high price for a Juan Soto, or would it make more sense to target a (supposedly disgruntled – remember Donaldson's "Billy Boy"?) Tyler O'Neill?
An elite starter like Corbin Burnes or a much cheaper swingman (to keep options open in case Alek regains his mojo) like Drew Smyly?
 Please post your thoughts in the comments section below.
---