If the Jays were to make a trade for a Starting Pitcher, Miami is a great partner
Photo credit:Sam Navarro-USA TODAY Sports
The Jays should call the Miami Marlins immediately if Hyun-Jin Ryu is out for the season.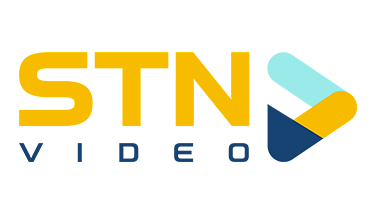 Why? Well, once you look at their starting pitching, you can see why. While this article will focus on trades with one specific partner, this is not a "Meet the Sellers" article. 
We'll be looking at a few Miami Marlins starters who I believe the Jays should be looking at to fill the Hyun-Jin Ryu void if he won't pitch for a while. 
Sandy Alcantara:
Starting with the most unlikely, dare I say impossible, player that the Jays could acquire, Sandy Alcantra. He's a 26-year-old righty who has posted a 1.61 ERA and 2.96 FIP in 83.2 innings pitched.
His ERA is third amongst qualified pitchers and he's on an incredibly team friendly contract until 2025, when it reaches 17 million for the next two seasons.
The thing is, $17 million until 2026 will likely still be an underpayment, as Alcantara will only be 29 when he starts to make $17 million.
A trade for Alcantara would at the very least, involve Alek Manoah, as well as devastate the entire farm system. As much as he'd improve the team in a vacuum, the cost of obtaining him would be far too high.
I sort of just wanted to highlight how good Alcantara is.
Pablo Lopez:
Another player who'd cost an arm and a leg is Pablo Lopez. This season, he's posting an ERA of 2.18 and FIP of 3.07 in 66 innings pitched. That includes a K/9 of 9.14 and a BB/9 of 2.32.
In fact, the Jays were reportedly in on Pablo Lopez after the 2021 season, according to Jon Morosi.
Lopez is under team control until after the 2024 season, where he'll be 29. Furthermore, he has battled injuries throughout his career, as he's only pitched over 100 innings twice in his five seasons with the Marlins.
If the Jays were to trade for him, they'd be buying high, meaning the cost of acquiring him would be quite a lot. While I wouldn't give up Kirk for Lopez, there's a good likelihood that a hypothetical trade would put a significant dent into the farm system.
With that being said, he's a 26-year-old with ace-like numbers this season and is under team control. The Jays have 5 top 100 picks in the upcoming draft, so they can replenish the farm system then. Get 'er done Ross.
Elieser Hernandez:
The other player named by Morosi is 27-year-old Elieser Hernandez. Unlike Pablo Lopez or Sandy Alcantara, the Marlins would be selling low on the righty.
Hernandez has shown glimpses of promise in the past, as he posted a 3.16 ERA and 3.89 FIP in 2020. He only pitched 25.2 innings, but he also registered a K/9 of 11.92 and BB/9 of 1.75.
Hernandez followed that up with a strong 2021, where he posted an ERA of 4.18 and a FIP of 5.38 in 51.2 innings pitched. His K/9 dropped to 9.23 while his BB/9 increased to 2.44, but he'd still be a solid back end of the rotation starter.
However, he's struggled in 2022, as he's posted a 6.75 ERA and  a 7.25 FIP in 48 innings pitched. He was recently optioned to Triple A, where he's yet to make his season debut.
Perhaps Pete Walker could tinker with his mechanics and turn him into another Robbie Ray? Who knows.
Why could Lopez or Hernandez be expendable:
During Wednesday's game, the Youtube broadcast described the Toronto Blue Jays' catching situation as an "embarrassment of riches". The same could be said for the Marlins' starting pitching. Out of the five pitchers on their team page at Baseball Reference, Hernandez is the oldest. He's only 27.
Trevor Rogers, who's also shown immense potential, is only 24-years-old. Rogers has struggled this season, posting a 5.80 ERA and 5.19 FIP in 45 innings pitched. However, he was the runner up in NL Rookie of the Year voting in 2021, posting a 2.64 ERA and 2.55 FIP in 133 innings pitched (he skipped Triple A altogether.)
Jesus Luzardo is also 24-years-old. He has an ERA of 4.03 and 3.76 FIP in 29 innings pitched this season. He pitched for the Athletics in 2020 where he posted a 4.12 ERA and 4.19 FIP in 59 innings pitched as a
22-year-old
.
This isn't even mentioning Sixto Sanchez, who burst onto the scene as a 21-year-old in 2020. That season, he posted a 3.46 ERA and 3.50 FIP in 39 innings pitched. Unfortunately, he hasn't pitched since then, but he still has immense potential as a 50 future value prospect according to Fangraphs.
The Marlins also recently called up MLB Pipeline's #47 prospect, Edward Cabrera, who has posted a 0.75 ERA and 4.31 FIP in 12 innings pitched. He is also only 24.
The team also has Max Meyer, MLB Pipeline's #28 best prospect and Eury Perez, Pipeline's #33 rated prospect, in the high minors. So yeah, the team is stacked to the gills in starting pitching.
The Marlins can't seem to put it all together:
At one point in 2017, the team had J.T Realmuto, Marcell Ozuna, Christian Yelich and Giancarlo Stanton. They also had a good Derek Dietrich and Dee Strange-Gordon. Those are some pretty household names, yet they missed the playoffs in a weak division.
Despite having a run differential nearly equal to the Blue Jays, the Marlins currently have a 24-30 record in a weak division. While the team has some good looking position players, the Marlins lack star power (aside from Jazz Chisholm Jr.).
If the Jays were to offer some MLB players or high minor prospects, I believe a deal could get done for Pablo Lopez. If they want a player who Pete Walker could "fix", it would be Elieser Hernandez.
If the Jays want to have three or four aces on the team, they would trade their entire farm system for Sandy Alcantara.
Either way, I believe the Marlins are an ideal trading partner if the Jays are looking for a starter. The team will also be the focus of a "Meet the Sellers" article in the near future. Likely after the Detroit article coming out soon.
As always, you can follow me on Twitter @Brennan_L_D. I actually wrote about that rumour the day it came out. You can read it here.