Injury Updates! Julian Merryweather is pitching again, Cavan Biggio has a UCL sprain, and more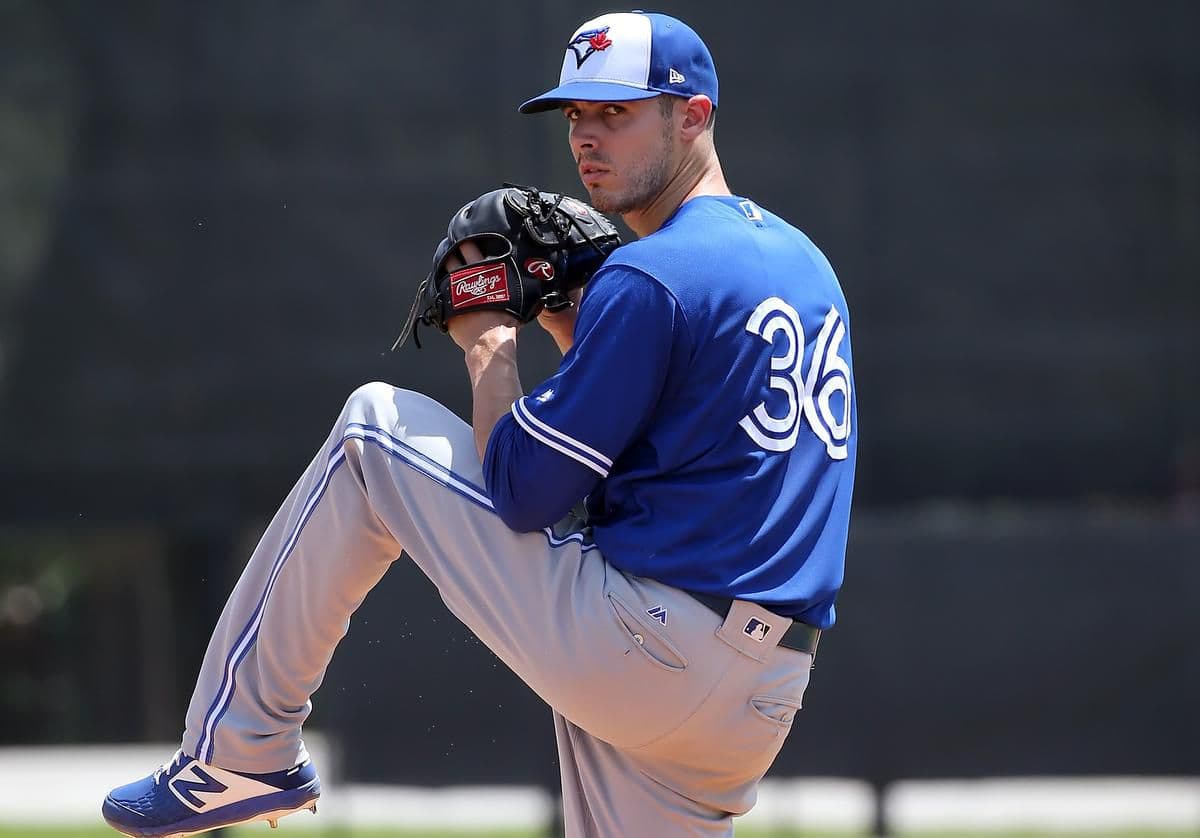 Ahead of last night's game, the Blue Jays activated reliever Joakim Soria from the Injured List and sent Conor Overton down to Triple-A. Here are a bunch of other injury-related updates…
Julian Merryweather is back on the mound after suffering a setback in his rehab assignment last week. On August 18, Merryweather made his first outing since April with the Dunedin Blue Jays and tossed a scoreless frame. After that, he was said to be dealing with some general soreness, so the team pumped the breaks a bit.
On Tuesday, Merryweather tossed an inning in the Florida Complex League, striking out one while not allowing a hit or a walk. It still seems as though Merryweather is a ways away, but maybe he can make his way back before the end of September. Rosters will be expanded by then, which will help, but, still, given the way things have gone, I wouldn't hold my breath.
George Springer has been doing drills and live batting practice and he was seen running the bases at the Rogers Centre, which is a good sign. Springer has been on the IL for 10 days now so he's technically able to return to the team, but I really doubt they'll rush him back again.
Cavan Biggio suffered an elbow injury during his rehab assignment in Buffalo. He won't swing a bat for a week and is said to be week-to-week.
This season has been a nightmare for Biggio. He struggled mightily at the big league level this year, went on the Injured List, and hasn't hit well at all, going 3-for-22 over the course of seven games before suffering this elbow injury.
It's difficult to say if we'll see Biggio back with the team in 2021. Maybe it's best for him just to get healthy for 2022.
Nate Pearson is going to pitch one more outing in Buffalo and then he might get called up to the Blue Jays after that. Pearson had a bit of a rough outing for the Bisons on Sunday in his last appearance, as he allowed a solo dinger and walked a guy during his one inning of work.
I would rather Pearson not waste his bullets in Triple-A but it does make sense that the team is taking it slow so that he can be comfortable when he reaches the big league level again. He clearly wasn't ready when he made that start in Houston back in May and we'd like to avoid that kind of situation happening again.
Finally, Danny Jansen has started a rehab assignment with Buffalo. He's 1-for-4 thus far with a walk over two games, which is a nice start.
There's still a bit of a catcher log jam here, as Reese McGuire can't be optioned without going through waivers and Alejandro Kirk is clearly the best catcher the team has right now, but active rosters expanding to 28 in September would make it easier for the Blue Jays to carry three catchers if they wanted to. I don't think there's much of a rush here with Jansen.